Ladakh gets division status in BJP's election gambit
Change in status fuels clamour from Pir Panchal and Chenab Valley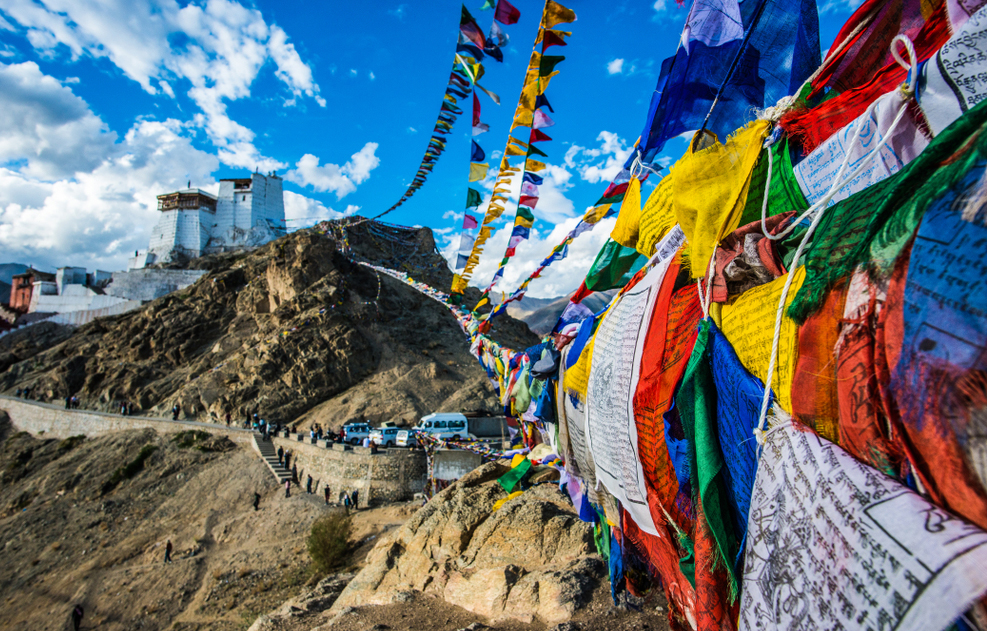 ---
|
Srinagar
|
Published 08.02.19, 10:45 PM
---
The administration of governor Satya Pal Malik on Friday granted the status of a separate division to Ladakh, answering a long-standing demand of administrative separation from Kashmir but sparking cries of similar action for Jammu's Muslim-majority regions of Pir Panchal and Chenab Valley.
Former Jammu and Kashmir chief minister Omar Abdullah vowed to grant division status to both Pir Panchal and Chenab Valley, which form six of the 10 districts of the Jammu division, if his National Conference came to power.
The Ladakh division will include the Buddhist-majority Leh and Muslim-dominated Kargil districts. Kargil, however, resented the administration's decision to make Leh the seat of power of the Ladakh division.
Ladakh had been part of Kashmir, one of the two divisions in the state, the other being Jammu.
The governor's decision has come ahead of the parliamentary elections. The BJP had for the first time won the Ladakh parliamentary seat in 2014, but its MP resigned last year following differences with the leadership.
The grant of the division status is being seen as an attempt to retain the seat. "Seems like Guv sab is peddling BJP's agenda by ignoring other equally deserving regions," PDP leader Mehbooba Mufti tweeted.
An official spokesperson said the administrative and revenue division of Ladakh would soon get a divisional commissioner and an inspector-general of Police. "There have been persistent demands from the region for the creation of a separate division on the grounds of tough and distinct topographic conditions and unique cultural status. The Ladakh region deserves special treatment, particularly because of the distance from the capital," the spokesperson said.
Kargil Autonomous Council chairman Feroz Ahmad Khan said they were not happy with the decision as the administration had ignored their calls for setting up rotational offices every six months in Leh and Kargil.
"The order clearly says that all divisional offices will be based in Leh. We are meeting tomorrow to chalk out our strategy," Khan told The Telegraph.
Omar accused the governor of adopting a "a pick and choose approach".
"After the elections of 2019 should the people of J&K repose faith in @JKNC our government will grant division status to Chenab valley & Pir Panchal regions (of Jammu) as already laid out in our regional autonomy promise," he tweeted.
PDP leader Mehbooba Mufti welcomed the decision but tweeted that "ignoring Pir Panchal & Chenab valley raises questions about the Centre's intention".
"Seems like Guv sb is peddling BJPs agenda by ignoring other equally deserving regions," she tweeted.