Tamil Nadu Assembly passes resolution opposing CAA
The house asked the BJP-led Centre to repeal the Act citing the Constitution and communal harmony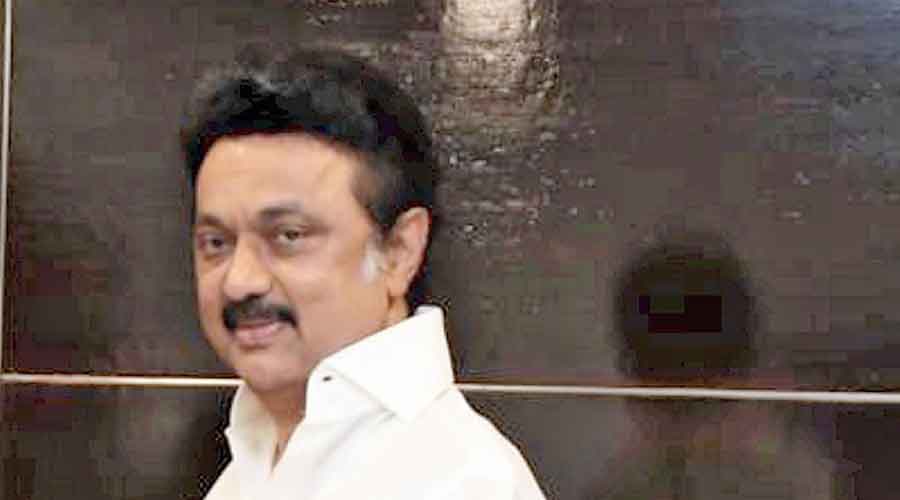 ---
Chennai
|
Published 09.09.21, 01:40 AM
|
---
The Tamil Nadu Assembly on Wednesday passed a resolution calling upon the BJP-led Centre to repeal the Citizenship Amendment Act as it was against the Constitution and communal harmony.
Moving the resolution, chief minister M.K. Stalin said: "This august House considers that the Citizenship Amendment Act passed by Parliament in the year 2019 is not in tune with the secular principles laid down in our Constitution and also not conducive to the communal harmony that prevails in India."
The resolution said: "…the Citizenship Amendment Act was passed in such a way that it does not accord warm support to the refugees considering their plight, but instead discriminates against them according to their religion and their country of origin."
"To uphold the unity and communal harmony in the country and to uphold the secular principles enshrined in the Constitution of India, the House resolves to urge the Union government to repeal the Citizenship Amendment Act," DMK leader Stalin said.
The chief minister pointed out in his opening remarks that in the original Citizenship Act of 1965, religion was not a criterion for getting Indian citizenship. "But this amendment act brought by the current Union government has effected a fundamental change in making religion a criterion for citizenship," he said.
As secularism is a basic feature of the Constitution, religion cannot be the bedrock of a legal enactment, Stalin said.