Supreme Court query on J&K Internet
The court adjourned the matter till November 5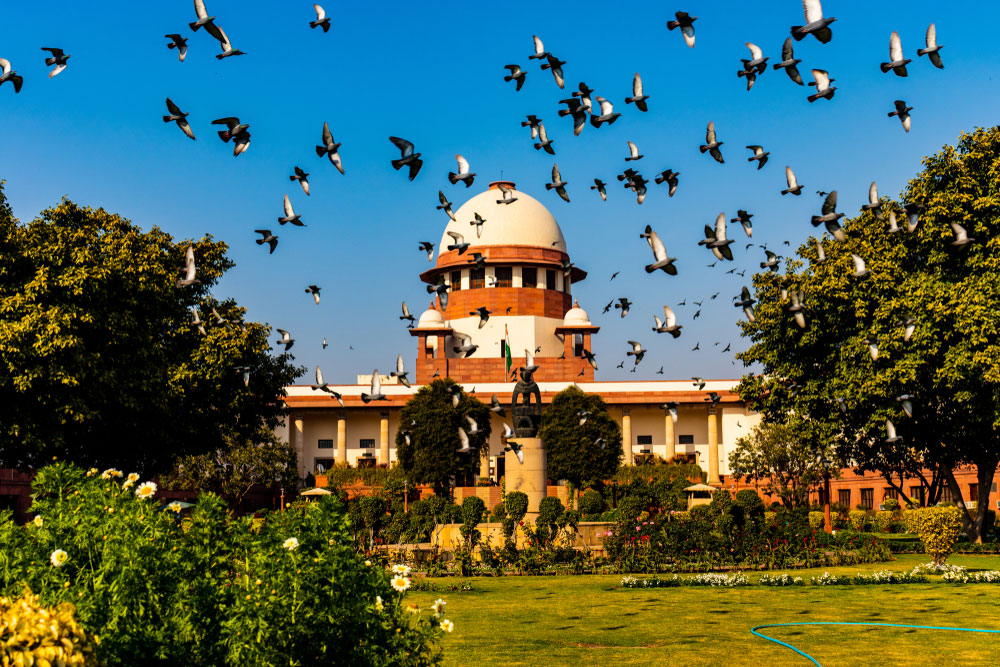 ---
New Delhi
|
Published 24.10.19, 07:46 PM
|
---
The Supreme Court on Thursday asked the central government how long the restrictions on Internet services and mobile phones would continue in Jammu and Kashmir as two months had already passed since the state's special status was scrapped.
A bench of Justices N.V. Ramana, R. Subhash Reddy and Bhushan Gavai said whatever be the reasons for the restrictions, "people must ultimately have a mode of communication" and the situation must be reviewed.
The court adjourned the matter till November 5 even as the government formally placed before the bench copies of the notifications it had issued for imposing the restrictions.
The bench was dealing with a batch of petitions filed by Kashmir Times editor Anuradha Bhasin, child rights activists Enakshi Ganguly and others who have challenged the restrictions imposed from August 5, when the government moved to change the state's constitutional arrangement and redraw its map.
"It is already two months. How long will the restrictions be in place?" Justice Ramana, who was heading the bench, asked solicitor-general Tushar Mehta.
"The restrictions are being reviewed daily. In around 99 per cent area, no restrictions are there," Mehta said.
Justice Ramana said: "About Internet restrictions, we would like to say people must ultimately have a mode of communication".
Justice Reddy told the solicitor-general: "You may have to impose restrictions, but the situation will have to be reviewed. It's fine to have restrictions in the name of national interest, but it should be reviewed on a regular basis."
"You have to come with clear answers," Justice Ramana said. "There are other ways also (of dealing with the issue)."
Mehta urged the bench not to make any remarks on the merits of the case as the government was monitoring the situation and reviewing it every hour.
Advocate Vrinda Grover, who appeared for Bhasin, disputed Mehta's claim, saying the Internet shutdown still continued in the Valley.
The solicitor-general took exception to her statement. When Burhan Wani was killed by security forces in 2016, he said, referring to the militant poster boy whose death had triggered a long spell of unrest, Internet services had been shut down for three months.
No one had rushed to the court then. "This has trans-border implications," he said.
The bench later said that on November 5 it would deal with the other petitions, including a habeas corpus plea filed by CPM general secretary Sitaram Yechury.
Yechury has challenged the detention of party colleague Yousuf Tarigami.
The top court refused to pass any order on another habeas corpus petition that the wife of a businessman, Mubeen Ahmed Shah, has filed.
The bench said it would not pass any order now because a similar matter was pending in Jammu and Kashmir High Court but asked the high court to decide the matter fast.