SC clears air on pre-arrest bail
Courts can impose various restrictions on a person granted anticipatory bail: Bench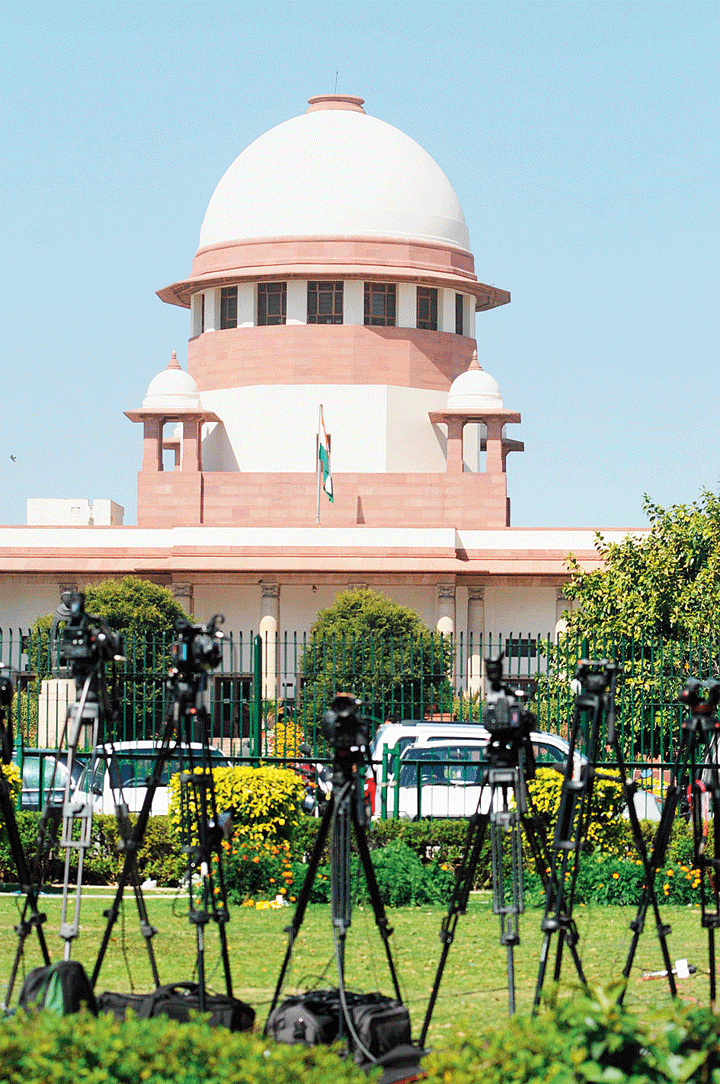 The Supreme Court
(File photo)
---
New Delhi
|
Published 29.01.20, 09:10 PM
|
---
A five-judge Supreme Court bench on Wednesday ruled there can be no limit on how long anticipatory bail might continue and that it can be extended till the completion of the trial.
However, the bench said, courts can impose various restrictions on a person granted anticipatory bail depending on the facts of the case and the gravity of the alleged offence.
Courts grant anticipatory or pre-arrest bail to people who fear arrest by an investigating agency.
The verdict by the bench of Justices Arun Mishra, Indira Banerjee, M.R. Shah, Vineet Saran and Ravindra Bhat will overrule the various conflicting judgments passed on the matter by smaller benches of the Supreme Court.
While some of these earlier rulings held that anticipatory bail could be granted only for a few days, others had said it could last for an indefinite period.
Some benches had ruled that no restrictions on the movement or conduct of a person could be imposed at the time of granting anticipatory bail."This court holds that the protection granted to a person under Section 438 CrPC (which allows anticipatory bail) should not invariably be limited to a fixed period; it should inure in favour of the accused without any restriction on time," Wednesday's judgment said.
It said the courts could impose any conditions on the person granted anticipatory bail.
It said the courts needed to keep the following points in mind while dealing with applications for anticipatory bail:
Such applications should be based on concrete facts (and not vague or general allegations) relatable to one or other specific offence.
They should mention the essential facts relating to the offence, and explain why the applicant fears arrest.
They need not be moved only after an FIR has been filed; they can be moved earlier too as long as the facts are clear and there is a reasonable fear of arrest.