Supreme Court announces Ayodhya wrap-up date
The court made it clear that there was no bar on parties attempting to settle the dispute through mediation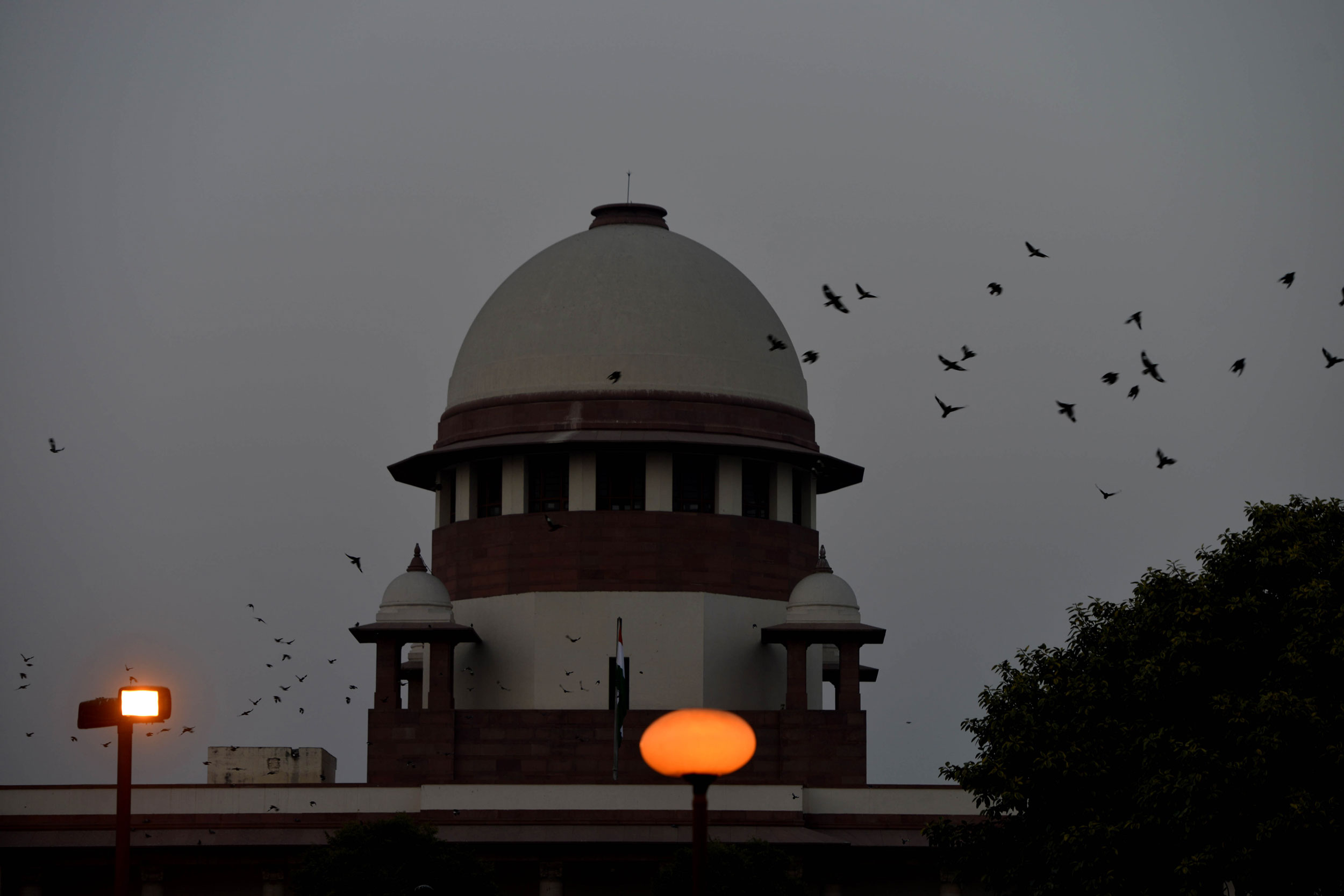 ---
---
The five-judge constitution bench dealing with the Ram Janmabhoomi-Babri Masjid land dispute on Wednesday permitted parallel "mediation" proceedings, but asserted that it would conclude the hearing by October 18.
The bench of Chief Justice Ranjan Gogoi and Justices S.A. Bobde, D.Y. Chandrachud, Ashok Bhushan and Abdul Nazeer, which is hearing the matter for 26 days, asked the counsel appearing for various parties to the dispute to complete their arguments by October 18.
The court made it clear that there was no bar on parties attempting to settle the dispute through mediation.
Referring to the fresh plea for mediation made by an NGO, Nirvani Akhara, and the All India Sunni Wakf Board, CJI Gogoi observed: "The hearing is at an advanced stage. But parties are free to resort to mediation simultaneously to resolve the dispute."
The constitution bench had earlier appointed a three-member mediation panel comprising former apex court judge Ibrahim Kalifulla, philosopher Ravi Shankar and senior advocate Sriram Panchu to try for mediation. The panel last month informed the court that its efforts had failed.
Following the panel's report, the constitution bench had decided to take up the matter on the judicial side.
"The hearing of the appeals, which is at a very advanced stage, will continue without any interruption. If, in the meantime, the parties desire to settle the matter(s), including, by resort to mediation by the earlier constituted mediation panel, they may do so and place the settlement before the Court, if reached," the Supreme Court said on Wednesday.
"We also make it clear that the terms and the process of settlement including mediation, if resorted to, will abide by our earlier order dated 8th March, 2019, with regard to confidentiality," the bench added.
The target date for completion of arguments assumes significance since CJI Gogoi is due to demit office on November 17.
The court had on Tuesday asked the counsel for the Hindu and Muslim parties to inform it about a tentative "time schedule" for concluding their arguments.
As per the apex court's calendar, the bench now has 15 working days left to conclude the hearing by October 18. So far, the Hindu parties have argued for 16 days and senior advocate Rajeev Dhavan, representing the Muslim sides, had advanced submissions for 10 days.
"Let us make a joint effort to conclude the hearing by October 18 so that we get four weeks' time to write," the bench said.
Dhavan said he and his colleagues would take eight more days to conclude their submissions. Two senior counsel — K. Parasaran and C.S. Vaidyanathan — appearing for a Hindu party would need two days to rebut his arguments.
"We are open to hearing on Saturdays, if required," the bench said.
The bench said it had received a letter from Justice Kalifulla in which it was stated that some parties had written to him for resumption of the process.
Additional reporting by PTI