'Spiritual', not surgical, guides India on Nepal
Nepal's unusually tough stand surprises govt and Sangh parivar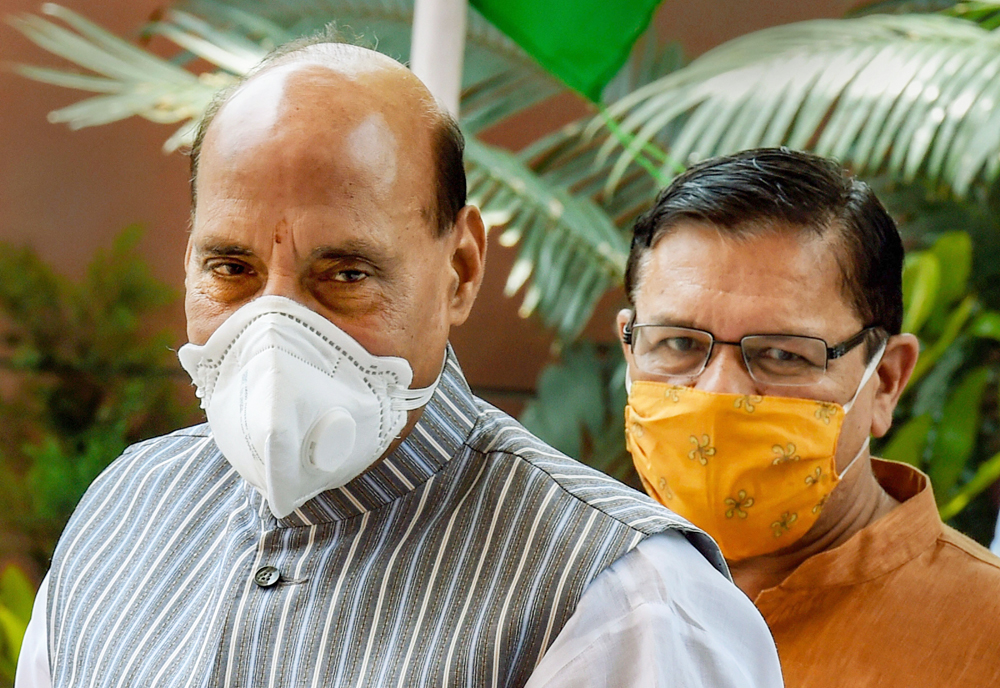 ---
---
Defence minister Rajnath Singh on Monday said India and Nepal were united by "beti-roti ka rishta" (ties of livelihood and marriage) and spoke of a dialogue to clear any "misunderstanding", reaching out to Kathmandu amid disputes over territory and a border road.
"There is some misunderstanding among the people of Nepal over a road built by India. We'll sort it out through dialogue," Rajnath said while addressing a party e-rally.
India had earlier said talks could be held only after both countries had successfully tackled the Covid-19 threat, prompting the Nepalese to cite New Delhi's border talks with China and other diplomatic engagements to allege a double standard.
Nepal has objected to India building a road till the Lipu Lekh pass. Kathmandu has also rekindled an old territorial dispute with the Nepal parliament approving a revised national map that includes three areas that India too claims: Kalapani, Lipu Lekh and Limpiyadhura.
Rajnath said the India-Nepal bond was "spiritual" — an allusion to both being Hindu-majority countries — and that no power could break it. The comment was largely seen as a veiled reference to China whose influence with Nepal seems to be growing.
The minister, however, asserted that the road to Lipu Lekh was on Indian territory. The road lies near the Uttarakhand stretch of the India-Nepal border.
Nepal's approval to a new map --- which India has rejected as an "unjustified cartographic assertion" --- is being seen as a fallout of the dispute over the road.
Nepal's unusually tough stand has surprised not just India's government but also the Sangh parivar, which has traditionally seen the neighbour as a close ally because of its Hindu demography.
The unspoken understanding in the government and the parivar is that China is behind Nepal's intransigence.
"India and Nepal not only have social, geographical, historical and cultural ties but also spiritual ties," Rajnath said.
He compared Nepal's famed Pashupatinath Temple to India's Amarnath Temple, both shrines to Shiva.
Rajnath went on to quote the battle cry of the Indian army's Gorkha Regiment, which invokes Kali, before asking rhetorically where the goddess could be found. He then provided the answer: at temples in Calcutta, Kamakhya and Vindhyachal.
"Our relationship with Nepal is that of roti-beti. I can tell you with confidence that Indians cannot harbour any bitterness towards Nepal," he said.
Rajnath was addressing a digital rally the BJP had organised for Uttarakhand to mark the first anniversary of the second Modi government.