Sonia Gandhi writes to Biden and Harris
In 2016, too, she had greeted Donald Trump on his election win, wishing him a great tenure and hoping his presidency would strengthen India-US ties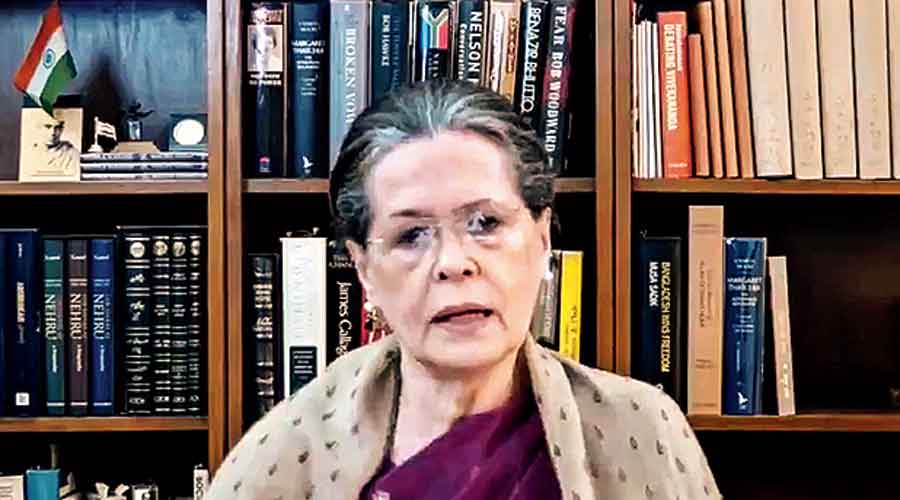 ---
New Delhi
|
Published 09.11.20, 01:10 AM
|
---
Congress president Sonia Gandhi on Sunday wrote letters to US President-elect Joe Biden and Vice-President-elect Kamala Harris, congratulating them warmlyon their victory.
To Biden, she wrote: "Like millions around the world, the Indian people have followed with great interest the course of the election during the last 12 months. We were greatly reassured by your measured speeches, stress on healing divisions among the people, and promotion of gender and racial equality, global cooperation and sustainable development of all countries."
Sonia added: "Under your wise and mature leadership we look forward to a close partnership that will be beneficial to peace and development in our region and around the world."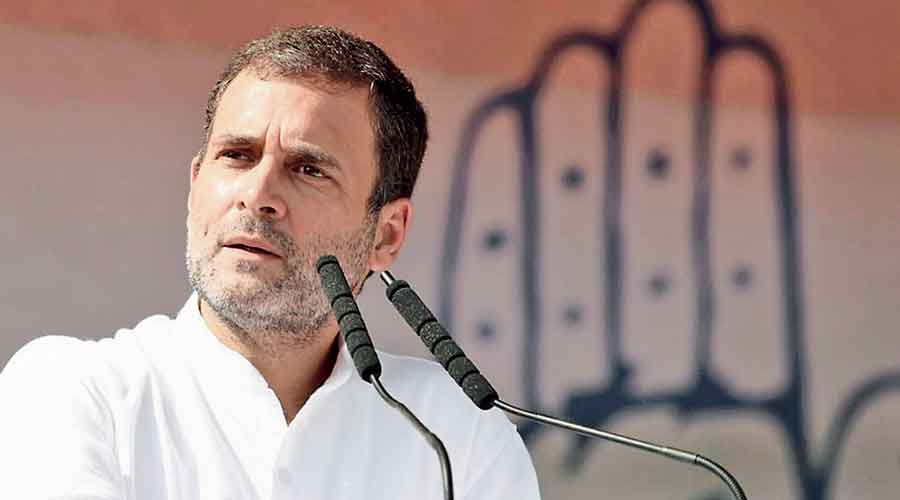 To Harris, whose mother was Indian and father Jamaican and who is the first woman to be elected US Vice-President, Sonia wrote: "Warmest felicitations! Your victory is a victory for the noble values enshrined in the American Constitution — democracy, social justice and racial and gender equality. It is a triumph for Black Americans and Indian Americans and for the humanity, compassion and inclusiveness that you have stood for throughout your public and political life.
"I admire the unwavering courage with which you have fought for your convictions — the beliefs and values you imbibed from your remarkable mother!"
Sonia added: "We hope we will have the opportunity soon to welcome you to India, where you will be warmly hailed not just as a much admired leader of a great democracy but also as a beloved daughter. The Congress party looks forward to working with you to further the bonds between the world's two largest democracies."
In 2016, too, Sonia had greeted Donald Trump on his election, wishing him a great tenure and hoping his presidency would strengthen India-US ties. But Biden and Harris have evoked an emotional response from her.
Rahul Gandhi congratulated Biden and Harris on Twitter on Saturday night, soon after the election was called and more than an hour before Prime Minister Narendra Modi did.
"Congratulations to President-elect Joe Biden. I'm confident that he will unite America and provide it with a strong sense of direction," Rahul wrote.
He followed this up with a message for Harris. "Congratulations, Vice-President-elect @KamalaHarris! It makes us proud that the first woman to serve as Vice President of the USA traces her roots to India," Rahul wrote.
In 2016, he had tweeted: "Congratulations Donald Trump on being elected US President. I hope our countries continue to work together closely & remain strong partners."
The Congress on Sunday expressed fear that Prime Minister Modi's indiscreet expression of support for Trump might affect New Delhi's ties with Washington.
"Never pick sides in the internal democratic processes of another nation. Hope this does not come back to haunt India," former Union minister Manish Tewari, who is part of the Congress's foreign affairs department, tweeted.
He attached a report on last year's "Howdy Modi" event in Houston at which a visiting Modi had appeared to endorse re-election for Trump by chanting: "Ab ki baar, Trump sarkar."
Asked at a news conference about Modi's gesture, Congress general secretary Ajay Maken said: "The Congress believes that we should not interfere in the internal politics of any country. Our governments never did this; they never even indicated their preference, forget campaigning, directly or indirectly. Our leaders should have taken care."
A senior Congress politician, speaking on the condition of anonymity, said: "Modi went too far by hosting the Namaste Trump event in Ahmedabad (in February). He had no obligation to organise that programme. That the event was hosted amid the coronavirus outbreak showed the Prime Minister's eagerness to bolster Trump's prospects."
Senior party leader P. Chidambaram said: "Mr Modi believes that he can win every election on Hindutva, Ram Temple, Pulwama, repeal of Art 370, CAA, and branding every Opposition party and Opposition leader as anti-national…. The Indian nation is as divided as the United States. President-elect Biden's thanksgiving speech is the kind of speech that we want to hear from every Indian Prime Minister."