Sonia Gandhi: India standing at crossroads
'I demand the excise duty be brought down to the level of what it was during the UPA regime and provide immediate relief to the distressed people'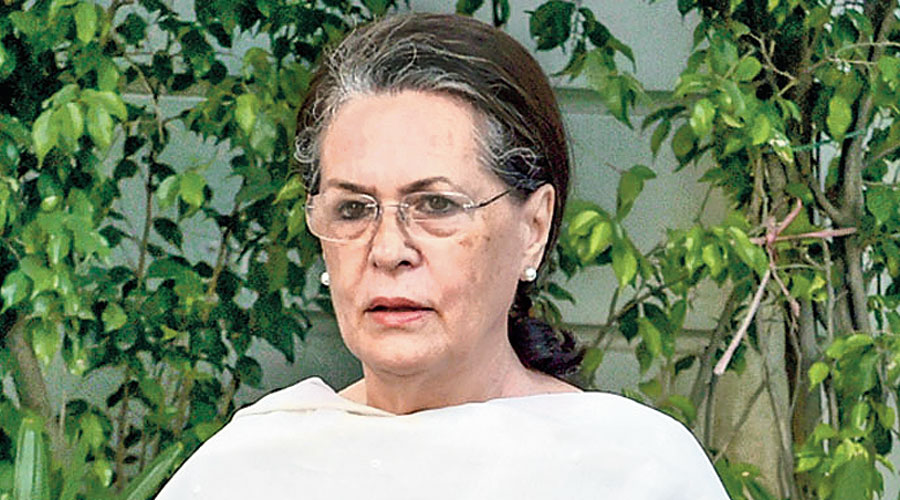 ---
---
Congress president Sonia Gandhi on Thursday said the "autocratic and cruel" Narendra Modi government was hell-bent on breaking the back of the farmers and the middle class who were grappling with coronavirus and ill-effects of economic recession at a very difficult time in national life.
Sonia said in a statement: "India is for the time in post-Independence India standing at the crossroads. On one hand, the food-givers of the country are sitting outside Delhi borders in defence of their valid demands. On the other hand, the autocratic, insensitive and cruel BJP government is hell-bent on breaking the back of poor farmers and the middle class."
"Modi government is busy looking for opportunities in the tragedy (Modi had said, 'aapda mein awsar'), to fill its coffers amidst the economy devastated by corona. The price of crude oil today is $50.96 per barrel, which means barely Rs 23.43 per litre. But diesel sold at Rs 74.38 per litre and petrol at Rs 84.20 per litre. This is the highest in the last 73 years," she added.
Alleging that the government had derailed the middle-class family budget by increasing the LPG price, Sonia said: "The government has broken all records of profiteering by increasing excise duty on petroleum products despite low rates of crude oil in international market. The Modi government has extracted at least Rs 19 lakh crore from the people in the last six years by increasing excise duty on petroleum products. I demand the excise duty be brought down to the level of what it was during the UPA regime and provide immediate relief to the distressed people."
"I also make a strong demand for scrapping the three farm laws," she added.
Rahul Gandhi also tweeted: "There has been wonderful development in the prices of petrol-diesel. The Modi government has been looting the public by levying heavy taxes on petroleum products. That's the reason why the government is not willing to bring petrol-diesel under the GST net."
Party's communications chief Randeep Surjewala also said: "When Modi government assumed office in May 2014, crude oil was $108 per barrel, which is Rs 6,330 per barrel. Now the crude oil price in international market is $50 per barrel, which is Rs 3,725.92 per barrel. In 2014, petrol was sold at Rs 71.41 per litre and diesel at Rs 55.49 per litre. Now petrol is Rs 84.20 and diesel Rs 74.38 per litre. This is the game of loot."
Surjewala added: "In May 2014, the excise duty on petrol was Rs 9.20 per litre and on diesel Rs 3.46 per litre. Today, the excise duty on petrol is Rs 23.78 per litre (258 per cent increase) and Rs 28.37 per litre (820 per cent increase) on diesel. The government that came to power promising cheap petrol and diesel has looted Rs 19 lakh crore from the common people in the last years through high taxes. If the additional taxes levied by Modi are rolled back, petrol can be sold at Rs 60.42 and diesel at Rs 46.01 per litre. The LPG cost in 2014 was Rs 412 and now it is Rs 694."