Shiv Kumar bailed, taken to hospital for medical attention
He is under trial for three FIRs alleging extortion and attempt to murder during a protest over erratic wage payment at an industrial cluster near Delhi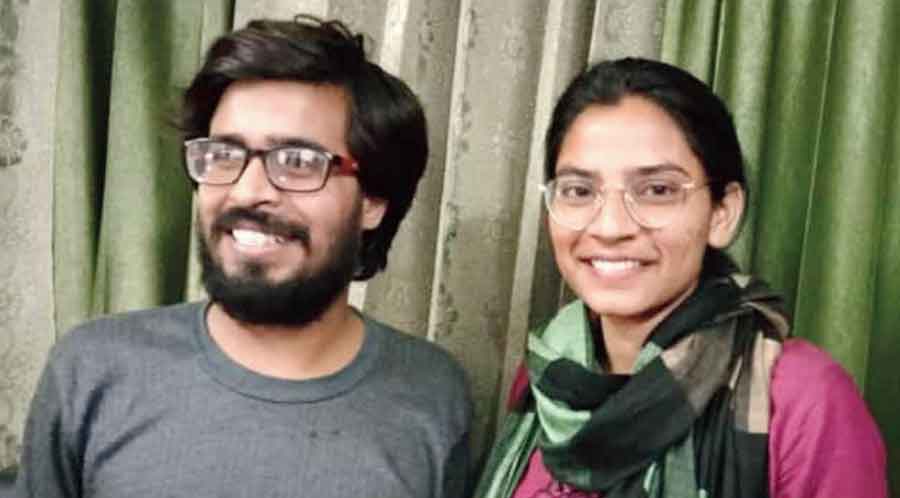 ---
---
Trade unionist Shiv Kumar, who suffered grievous injuries in alleged torture while in Haryana police's custody, was released on bail on Thursday and soon afterwards, was driven to a hospital for medical attention for trauma.
Kumar, 24, is the president of the Majdoor Adhikar Sangathan and is under trial with Nodeep Kaur, another trade unionist, for three FIRs alleging extortion and attempt to murder during a protest over erratic wage payment at an industrial cluster near Delhi.
A member of the Haryana student group, Chhatra Ekta Manch, told this newspaper in the evening that Kumar was showing signs of trauma although he appeared cheerful immediately after his release from jail.
The Chhatra Ekta Manch member said: "We are taking him to the Government Medical College and Hospital, Chandigarh, where doctors had earlier examined him. He is in bad shape and is not conversing normally." It's a four-hour drive from Sonipat, where Kumar was jailed, to Chandigarh.
Kumar's medical report had recorded signs of post-traumatic stress disorder in addition to physical trauma. The psychological symptoms included "crying spells", anxiety, "flashbacks of brutality meted out to him" and sleep disorders.
Kumar claims he had been behind bars since January 16 after he was picked up from near the Singhu protest site of farmers opposing the new farm laws.
Kumar and Kaur had been active in the farmers' protest at the Singhu border before their arrest.
Kumar, the son of landless Dalits in Sonipat district, was received outside the jail by Delhi Sikh Gurdwara Management Committee president Manjinder Singh Sirsa of the Shiromani Akali Dal. The committee has been paying for lawyers and bails for all activists involved with the farmers' agitation who are facing prosecution.
Last month, a medical report of Kumar recorded two fractures on his hand and foot and broken nail beds on his toe caused by a "blunt object".
On Wednesday, he was granted bail in two cases of extortion. On Thursday, he was given relief in a case of attempt to murder and other charges filed for the January 12 clash at the Kundli Industrial Area where Kumar says he was not present.
Sonipat sessions judge Yashvir Singh Rathor granted bail on a personal bond and surety of Rs 1 lakh each on grounds of parity as Kaur had already been granted bail in the case by Punjab and Haryana High Court.
The police had claimed that seven of their personnel were injured when they tried to "mediate" between the Majdoor Adhikar Sangathan and staff of a factory. Kaur had said that workers had attacked the police to save her when cops dragged her by her hair.