Shaktisinh Gohil asks to be taken off Bihar charge
The politician cited ticket distribution by the Grand Alliance, lack of cohesion and attempts by vested interests to divide the secular votes for the party's poor performance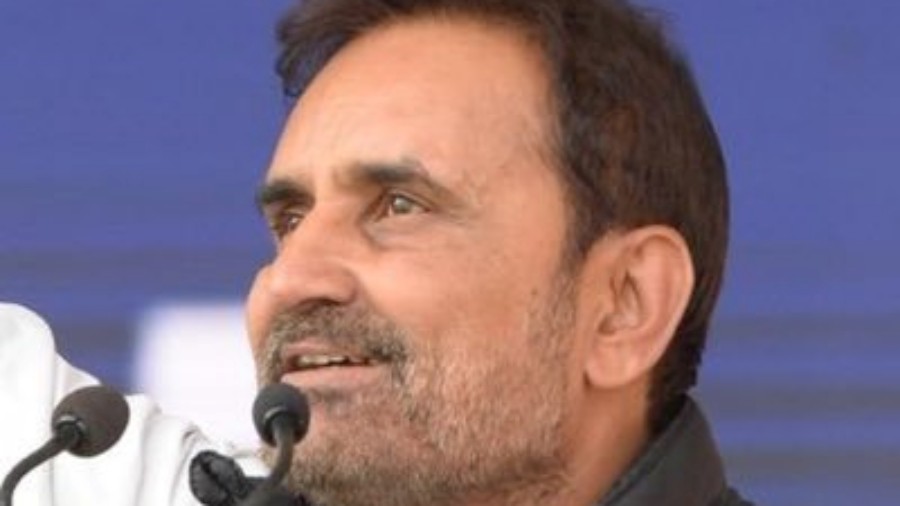 Shaktisinh Gohil
File picture
---
Patna
|
Published 07.01.21, 12:44 AM
|
---
Congress Bihar in-charge Shaktisinh Gohil has requested the high command to relieve him from the position and give him "lighter work", blaming ticket distribution by the Grand Alliance, lack of cohesion and attempts by vested interests to divide the secular votes for the party's poor performance in the recent Assembly elections.
"Due to personal reasons, I have requested our party high command to allocate me lighter work for the next few months and to relieve me as soon as possible as the Bihar in-charge," Gohil tweeted on Monday night.
On Wednesday, Gohil was relieved of his duty as Congress's Bihar in-charge but was retained as the AICC in-charge for Delhi.
Senior Odisha Congress leader and former Union minister Bhakta Charan Das has been appointed the AICC in-charge for Bihar. He is also the in-charge for Manipur and Mizoram.
Gohil, a 60-year-old Congress leader from Gujarat who was made the Bihar in-charge of the party in April 2018, tested positive for the coronavirus in the first week of November last year while Assembly elections were being held in Bihar, and had to remain under treatment for around two months. He has almost recovered but the infection has left him weak, he said.
"I don't want to hold the position if I cannot put in hard work or contribute to it. I also believe that the party should change its state in-charge after every poll. This was the reason for which I had offered my resignation after the 2019 Lok Sabha polls, but the high command asked me to continue and I obeyed," Gohil told The Telegraph.
"We worked hard for the Assembly polls despite the coronavirus pandemic. However, the party could not do well due to various reasons. I am also responsible for it, and I accept it," Gohil added.
The Congress had contested 70 seats as part of the Grand Alliance with the Rashtriya Janata Dal (RJD) and the Left parties but managed to win just 19.
This led to much acrimony within the party. Even the allies, especially the RJD that led the alliance, accused the Congress of being the reason behind the failure of the Grand Alliance to come to power.
"As many as 38 seats out of the 70 that were given to us were those where the Grand Alliance parties had never won in the past three decades. The seats that we had identified, where our party was strong and we had good candidates, were not given to us," Gohil said without taking the name of any party.
"I am not indulging in a blame game, but there were people who made concerted attempts to compromise our political equations and divide secular votes in seats we contested. Maybe our panellists (candidates) were also not up to the mark and the selection of candidates had some faults," he said.