Sevagram to be launchpad for Congress 2019 campaign
Gandhian tolerance vs politics of hatred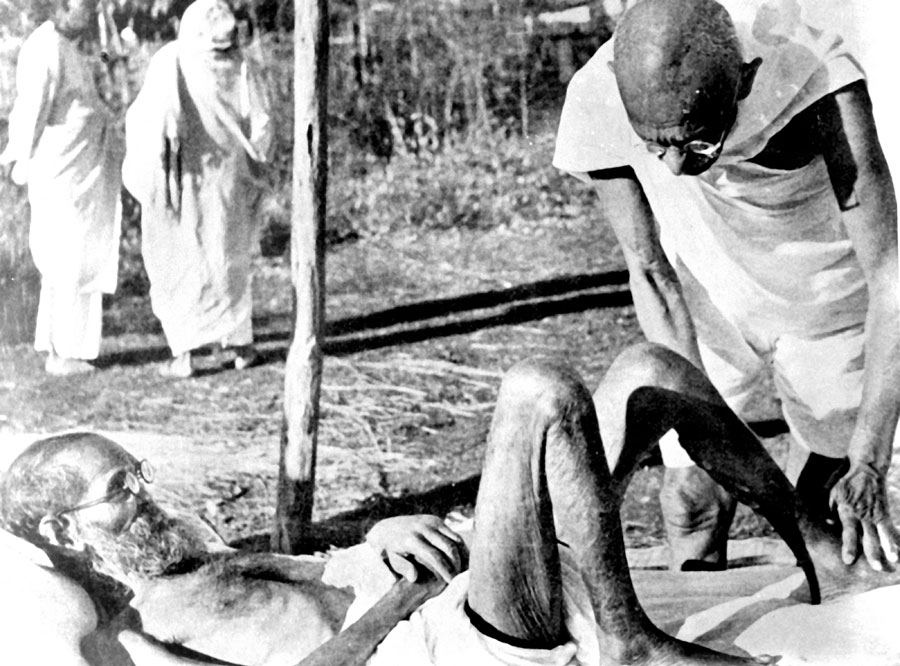 ---
---
The Congress has decided to launch its campaign for the 2019 Lok Sabha elections on October 2 from Sevagram, the ashram in Maharashtra's Wardha district where Mahatma Gandhi spent his last years from 1936.
The symbolism of the venue and the date, Gandhi's birth anniversary, bear a critical political purpose as the Congress is seeking greater hype around the challenge it is building up against Prime Minister Narendra Modi, who has mastered the art of turning even minor events into national spectacles.
Sevagram has been chosen not only as a possible counterpoise to Modi's extravagant shows, but also as a launchpad for the Congress leadership to send out a message that the next election is a battle between forces that represent Gandhian tolerance and those that epitomise politics of hatred.
Congress general secretary Ashok Gehlot said: "Nobody imagined such violent forces would come to power in India. They take Gandhi's name and support violence. There is widespread fear in the society; so much hatred has been spread that violence has become routine."
"These forces never believed in Gandhi's philosophy and are now trying to appropriate him. It is here at Sevagram that a resolution for 'Angrezon Bharat Chhodo' was passed in 1942. On Gandhi Jayanti, we will start our campaign from here to restore the politics of truth and non-violence."
After a prayer meeting in the morning, the Congress working committee will meet at Sevagram. This will be followed by a peace march and a public rally in Wardha.