Dalit scholar arrested despite Supreme Court protection
Sessions court orders release of Anand Teltumbde, arrested in Bhima Koregaon case, and reminds Pune police of apex court window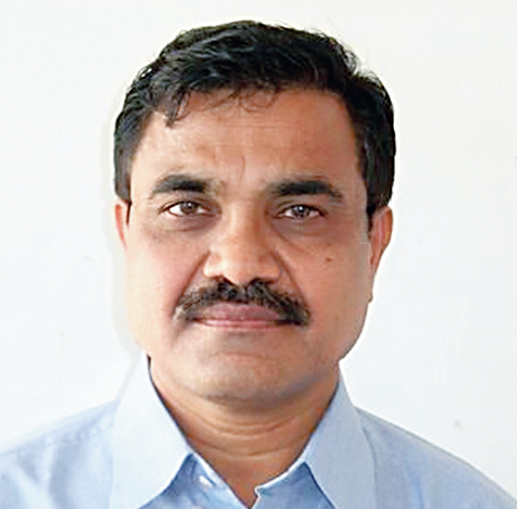 Anand Teltumbde
Twitter profile
---
Mumbai
|
Published 02.02.19, 10:21 PM
|
---
Pune police arrested Dalit scholar Anand Teltumbde in the Bhima Koregaon case early on Saturday despite a Supreme Court order protecting him, prompting a sessions court to term the action illegal and order his release.
The same Pune court had on Friday rejected Teltumbde's application for anticipatory bail, which he had sought after the apex court on January 14 asked him to seek protection from a "competent authority" and gave him relief for four weeks.
Teltumbde's counsel Rohan Nahar said the Goa-based scholar, who left for Mumbai after his release, would move a contempt plea against the Pune police in the Supreme Court.
Between June and August last year, the Pune police had arrested 10 Left-leaning activists in the case — linking them to Maoists and a caste clash at Bhima Koregaon near Pune a year ago — but Teltumbde had escaped because he was out of town. Nine of the other 10 have been rearrested after the expiry of their court relief.
Teltumbde, a professor at the Goa Institute of Management, was arrested around 3.30am, minutes after his flight from Kochi landed in Mumbai.
In the sessions court, public prosecutor Ujjwala Pawar argued that the apex court's protection had ended the day (January 18) that Teltumbde had approached the sessions court for anticipatory bail. But additional sessions judge Kishore Vadane rejected the argument.
"The Supreme Court, while rejecting Teltumbde's plea seeking to quash the FIR against him, had granted him protection… till February 11," Vadane said. "His arrest before the end of the protection period was illegal."
On Friday, the same court had held there was "sufficient material" to show Teltumbde's involvement in the case.
Nahar said his client would move a fresh bail application before Bombay High Court.