Security up after letter on Naveen Patnaik
Sources said the letter written in English was addressed to the chief minister and spoke of a threat to his life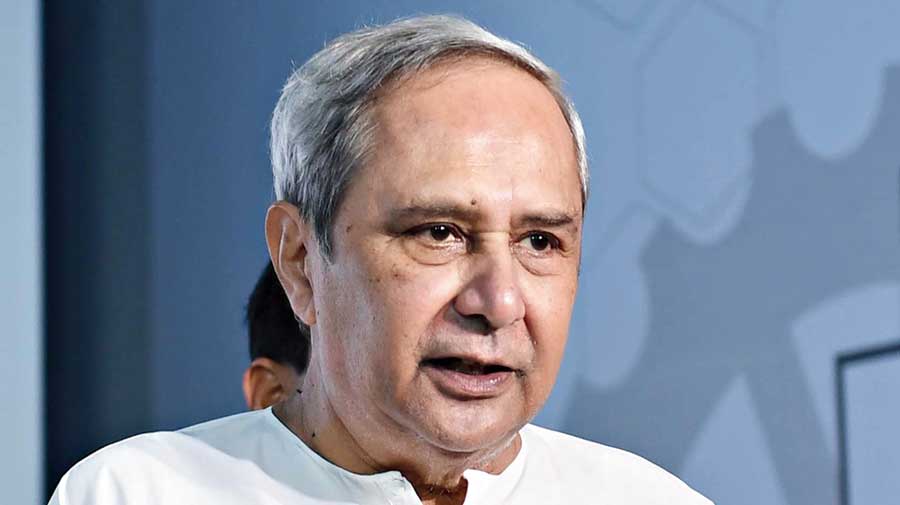 ---
---
Odisha police have beefed up security around Naveen Nivas, the official residence of chief minister Naveen Patnaik, after the receipt of an anonymous letter claiming a conspiracy to murder him. The chief minister's security is being monitored round-the-clock.
Sources said the letter written in English was addressed to the chief minister and spoke of a threat to his life. It said that professional criminals were keeping Naveen's movements under watch in order to attack him at an opportune time. A copy of the letter is available with The Telegraph.
"These contract killers are professional criminals, and they are equipped with the latest weapons like AK-47 and semi-automatic pistols. These criminals are constantly following you and can attack you any time," the letter said.
It said the mastermind of the plot to eliminate the popular chief minister lives in Nagpur. "The weapons which will be used to kill you have been brought to Odisha with the help of the car MH49 BK5295," it added.
The letter, which was received at Naveen Nivas on January 4, urged the five-time chief minister to be aware of the plot to assassinate him and also provided some car numbers which could be used by the criminals to execute their plan.
The Odisha government has taken serious note of the matter and the home department has asked the director-general of police and director, intelligence and commissionerate police, to review the security of the chief minister.
Special secretary (home), Santosh Bala, in a letter to the DGP, commissionerate police and other senior police officers, said: "The security of the Hon'ble chief minister may be assessed and tightened at his residence, secretariat as well as during journey to various places, functions if required. This may please be treated as Extremely Urgent."
Sources said the police have started an investigation to ascertain the place from where the letter was posted. Earlier in 2018, a murder convict lodged in a jail in Chhattisgarh had written a letter to Naveen demanding Rs 50 crore as extortion money. But during inquiry the person was found to be mentally deranged.