Rajiv Kumar to be next chief election commissioner
The 2024 Lok Sabha polls will take place during his tenure, which begins on May 15 and ends in February 2025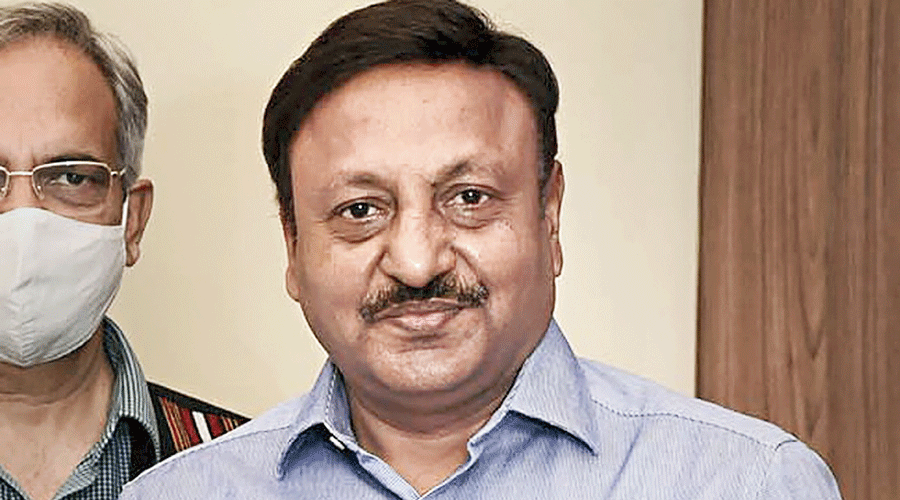 ---
New Delhi
|
Published 13.05.22, 12:58 AM
|
---
Election commissioner Rajiv Kumar was named chief election commissioner-designate by the law ministry on Thursday.
The senior-most election commissioner after the incumbent Sushil Chandra, Kumar was a Jharkhand-cadre IAS officer. The 2024 Lok Sabha polls will take place during Kumar's tenure, which begins on May 15 and ends in February 2025.
Kumar had been appointed election commissioner in place of Ashok Lavasa, who quit to join the Asian Development Bank as its vice-president in 2020. Lavasa had reportedly given 11 dissent notes and finally recused himself from cases after the EC omitted mentions of his dissent in replies to complainants who flagged speeches including those where Prime Minister Narendra Modi mentioned the armed forces or appeared to make communal jibes.
At that time, Lavasa's wife, son and sister had come under the scanner of the income tax department and the Enforcement Directorate for alleged irregularities in their filings. Had he stayed, Lavasa would have been in line to oversee the 2024 general election as chief election commissioner.
Last year, several publications had reported that Kumar had objected to a plea by the EC in Madras High Court to restrain the media from reporting oral observations of the bench, which said that the poll panel "should be put up on murder charges probably" for failing to make political parties adhere to Covid norms during Assembly polls in several states.
The EC changed its stand in the Supreme Court and said in a statement: "The Election Commission was unanimous that before Hon'ble Supreme Court there should not be any prayer for restriction on media reporting."
An EC statement said, quoting Kumar as having told chief electoral officers in New Delhi on Thursday: "He added that the unprecedented situation demanded dynamic decision making and pre-empting the misinformed narratives."
Kumar, who has a law degree, had supervised the merger of public sector banks after he became financial services secretary in 2017. He has been involved in three budget preparations and was part of the team behind several financial schemes of the Modi government. He was the deputy commissioner of Ranchi during the 1996 Lok Sabha polls.
Sources say Kumar is technology-savvy and has keenly followed the claims on Facebook being used to subvert restrictions on election advertisements.
Both Kumar and election commissioner Anup Chandra, a source said, prefer to gather their own information on the election machinery rather than merely relying on briefs from chief electoral officers and information officers. They do so by directly talking to field officers and keeping an eye on hyperlocal news coverage on norms being flouted.
Observers said they wanted to see whether Kumar continues with the industry-framed regulation norms on social media platforms or extends the same restrictions that apply to the print media on them.
As resident commissioner of Jharkhand Bhavan in New Delhi in 2011, Kumar responded to a protest by Jawaharlal Nehru University students against the confinement of a fellow student in Ranchi after she married outside her caste. He immediately called up then Jharkhand DGP Neyaz Ahmed and assured agitators that the student would return. This surprised students as resident commissioners rarely interacted with them.
RS elections
The EC declared polls on June 10 to 57 Rajya Sabha seats in 15 states falling vacant between June and August, as well as Sharad Yadav's seat. Yadav was disqualified for attending an Opposition meeting in Patna in 2017 against a directive of the Janata Dal United that he was a member of.
The newly elected MPs will participate in the presidential polls expected in July. Prominent MPs retiring include Union minister Mukhtar Abbas Naqvi, the Congress's Jairam Ramesh, Kapil Sibal and Ambika Soni, and the BSP's Satish Chandra Misra.