Query to SC: Is every Kashmiri a threat?
The apex court is dealing with petitions challenging the curbs imposed on the state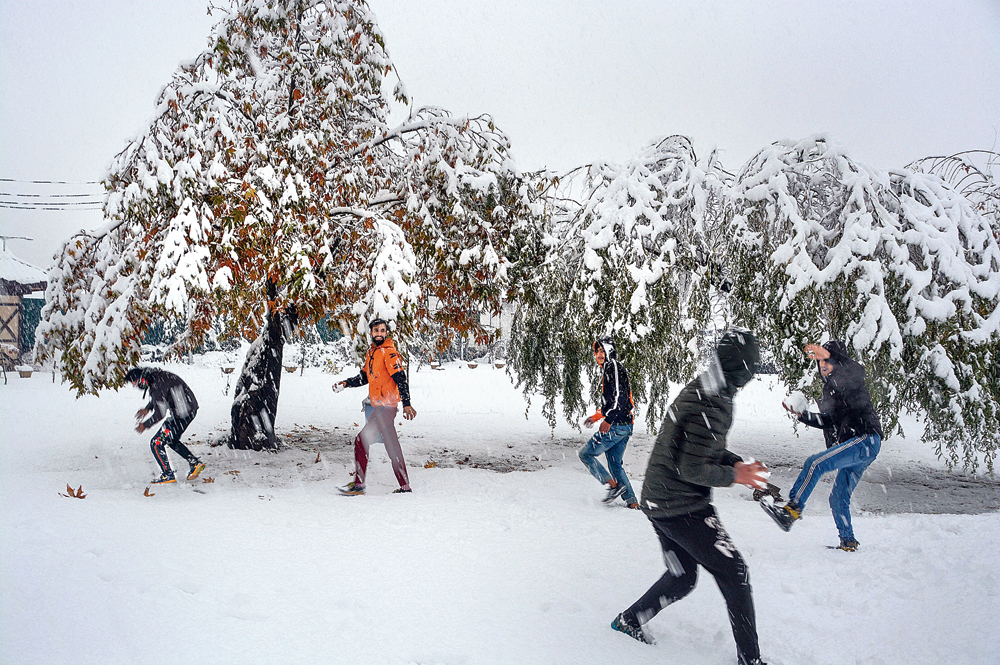 ---
---
The restrictions enforced in Jammu and Kashmir since the abrogation of the then state's special status are a violation of its people's fundamental rights, senior advocate Kapil Sibal told the Supreme Court on Thursday.
Appearing for former Union minister Ghulam Nabi Azad who has filed a petition in the matter, Sibal told the bench of Justices N.V. Ramana, R. Subhash Reddy and B.R. Gavai that there was no evidence on the ground to justify the restrictions.
"Under what provision of law can they (the government) shut down everything? There is no 2G, 3G, 4G connectivity; there is no transport. They cannot do that under Section 144, not even under Article 19(2)," Sibal said.
Section 144 of the Code of Criminal Procedure empowers the government to ban the assembly of five or more people at a place while Article 19(2) allows it to impose "reasonable restrictions" on free speech and expression.
"The State cannot say that every person in a district is likely to affect public order and tranquillity," Sibal argued.
The apex court is dealing with a batch of petitions moved by politicians and other citizens challenging the various curbs imposed on movement and communication, including Internet and mobile services, in Kashmir since August 5.
Some of these restrictions — such as those on landline and post-paid mobile connections and physical movement — have now been relaxed, while the ban on Internet and prepaid mobile services remains.
"There should be a definite and substantiated threat and not a mere perception of threat (for such restrictions to be imposed)," Sibal argued.
"I am stopped at the airport. That restriction is a prohibition. That prohibition should have a nexus with the imposition of (Section) 144. And they should have sufficient material to prove that."
Justice Reddy said the State can be justified in imposing certain restrictions to prevent breach of peace, and Justice Gavai stressed that restrictions like curfews have been imposed to curb communal violence even in other states such as Maharashtra.
"But how can you assume that the entire population will create problems? With the abrogation of (key provisions of) Article 370, why did you assume that the entire population will be against you? You have created the problem by your own hand," Sibal said.
"How can you just assume that there will be danger to public tranquillity and abrogate the fundamental rights of seven million people? You need solid material facts to support your apprehension. You cannot assume that the entire population is creating problems."
When the bench said that people often suffer for lack of free movement and essential supplies even during curfews, Sibal replied: "Assuming there is a possibility of disturbance, it is the duty of the State to ensure that those in need of service and care are protected."
The arguments will continue on Friday.