Poll menufesto: a food chart for forces
The Centre has drawn up for the first time a menu for paramilitary personnel travelling by train for election duty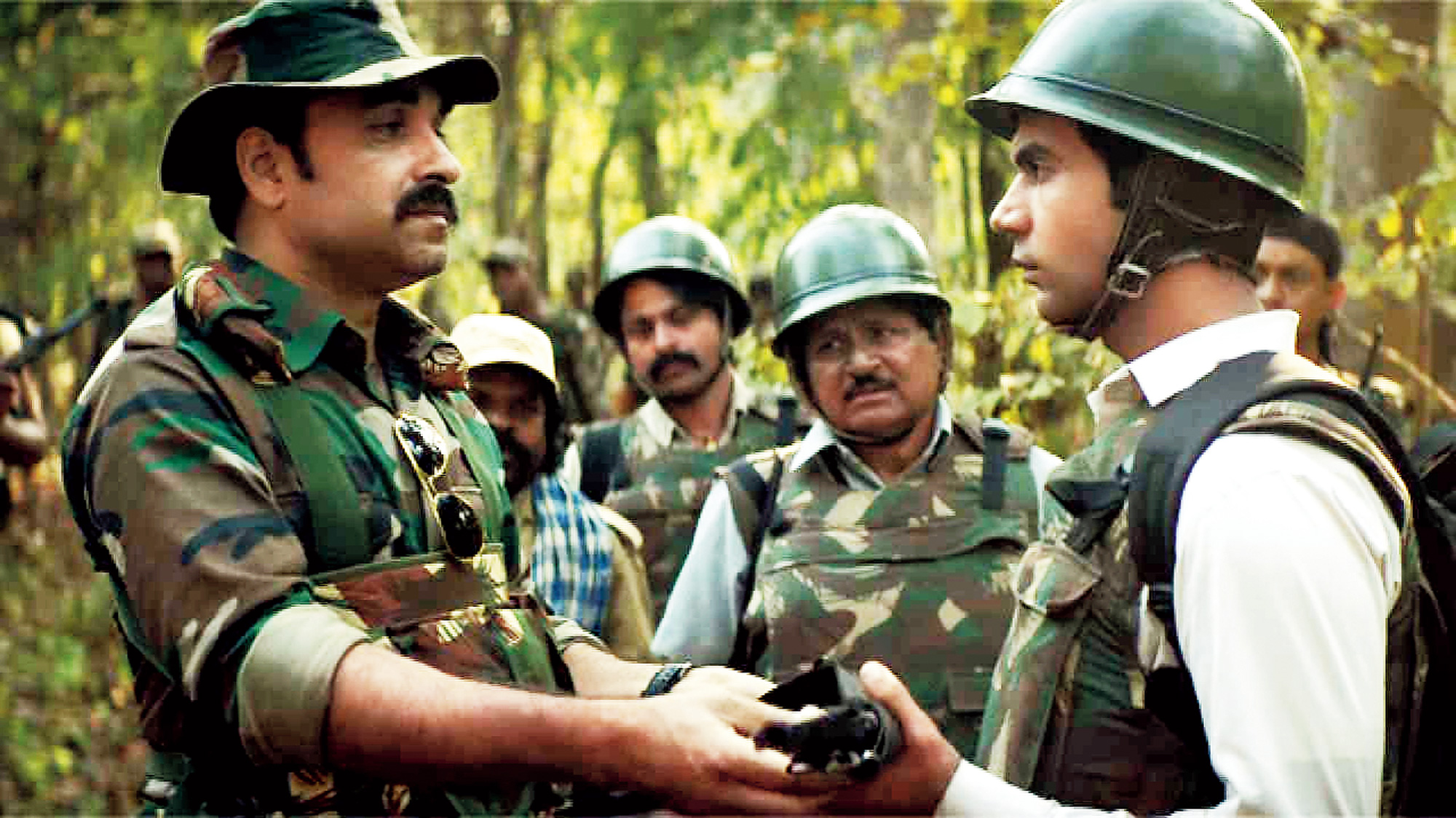 ---
---
At a CRPF camp in poll-bound Chhattisgarh, Assistant Commandant Atma Singh had treated polling officer Newton to a breakfast of boiled eggs, bread and condescending culinary intelligence: "Jungli anda hai. Yehan ki murgiyaan bhi krantikari hai. Ghanta bhar interrogate kiya tab diya anda."
This time, however, legions of paramilitary troopers heading out on election duty across India need not depend on the interrogation skills mentioned in the movie Newton for their breakfast, lunch and dinner, at least not while they are rolling on trains.
The Centre has drawn up for the first time a menu for paramilitary personnel travelling by train for election duty.
Around 2.7 lakh paramilitary personnel will be on duty for the April 11-May 19 Lok Sabha elections that will be held in seven phases.
Considering the massive mobilisation of central forces, the Union home ministry has selected the menu and given the Indian Railways the responsibility of providing lunch, dinner, breakfast and snacks to the personnel.
The railways will run 260 special trains for the transportation of security forces. Each train will ferry around 1,000 personnel.
"The menu has been approved by the ministry to ensure the personnel get quality food while in transit. In the past, there have been complaints from personnel that they did not get quality food on trains en route to their respective areas of deployment," a home ministry official said.
"The IRCTC, the catering arm of the Indian Railways, has been asked to arrange for the meals at a short notice," the official added.
Each lunch or dinner packet will cost Rs 105 and the breakfast spread Rs 70. The government will foot the bill.
The lunch/dinner menu has four chapattis/parathas, rice/pulao/lemon rice/jeera rice (200gm), dal (200gm), mixed vegetables (seasonal/vegetable korma/potato dry) (150gm), a paneer dish with 70gm paneer or a rajma/chole dish (200gm), and lassi/buttermilk/tetra-pack juice (200ml).
Breakfast will comprise six puris, seasonal vegetables (200gm), two boiled eggs/vegetable cutlet/samosa/kachori/aloo bonda, one fruit bun/two slices of bread, two bananas/oranges, tea (150ml), a biscuit packet (80-100gm), caramelised popcorn (20gm)/chocolate (10-15gm) and one sachet each of mouth freshener and hand sanitiser.
The "emergency meal" or evening snack will have a tetra pack juice/lassi (200ml), aloo bonda/samosa/bread pakora/two kachoris, namkeen/roasted chana/sattu (50-60gm), biscuit (80-100gm), two bananas/oranges, and upma/poha/vegetable biryani (200gm).
Each meal will include one bottle of drinking water, whose bill will be paid separately to the IRCTC.
The railway catering units nominated to supply the food include Refreshment Rooms, Cell Kitchen, Jan Aahar, IRCTC Base Kitchen, Food Plaza and Fast Food Units.