Police action in Jamia excessive: Rights team
'The police resorted to indiscriminate lathi-charge and used abusive language against students'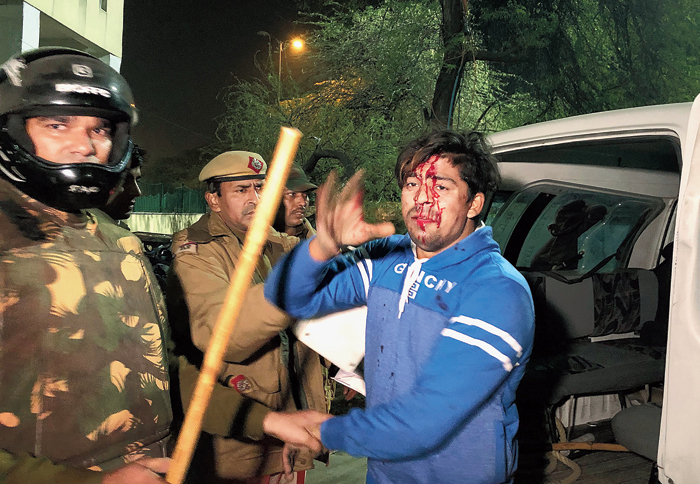 ---
---
A fact-finding team from a civil liberty organisation has found the December 15 police action on the Jamia Millia Islamia campus excessive, saying they fired tear gas shells and bullets at anti-citizenship law protesters.
The six-member team from the Peoples' Union for Democratic Rights (PUDR) visited the campus from December 16 to 19 to assess the situation on the ground. According to its report released on Thursday, Delhi police personnel entered the campus without permission after breaking the locks on the gate and beating the guards, ostensibly to address stone-pelting from within the campus.
The police resorted to indiscriminate lathi-charge and used abusive language against students, it said, adding the intention appeared to be to inflict the maximum damage and terrorise the university.
The PUDR has demanded that an FIR be registered against Delhi police for such brutal use of the force in and around Jamia, and that a commission of inquiry be set up.