Modi fires Rafale barb on Rahul turf
Modi said Amethi's MP was "more interested in dynasty than the development of the constituency".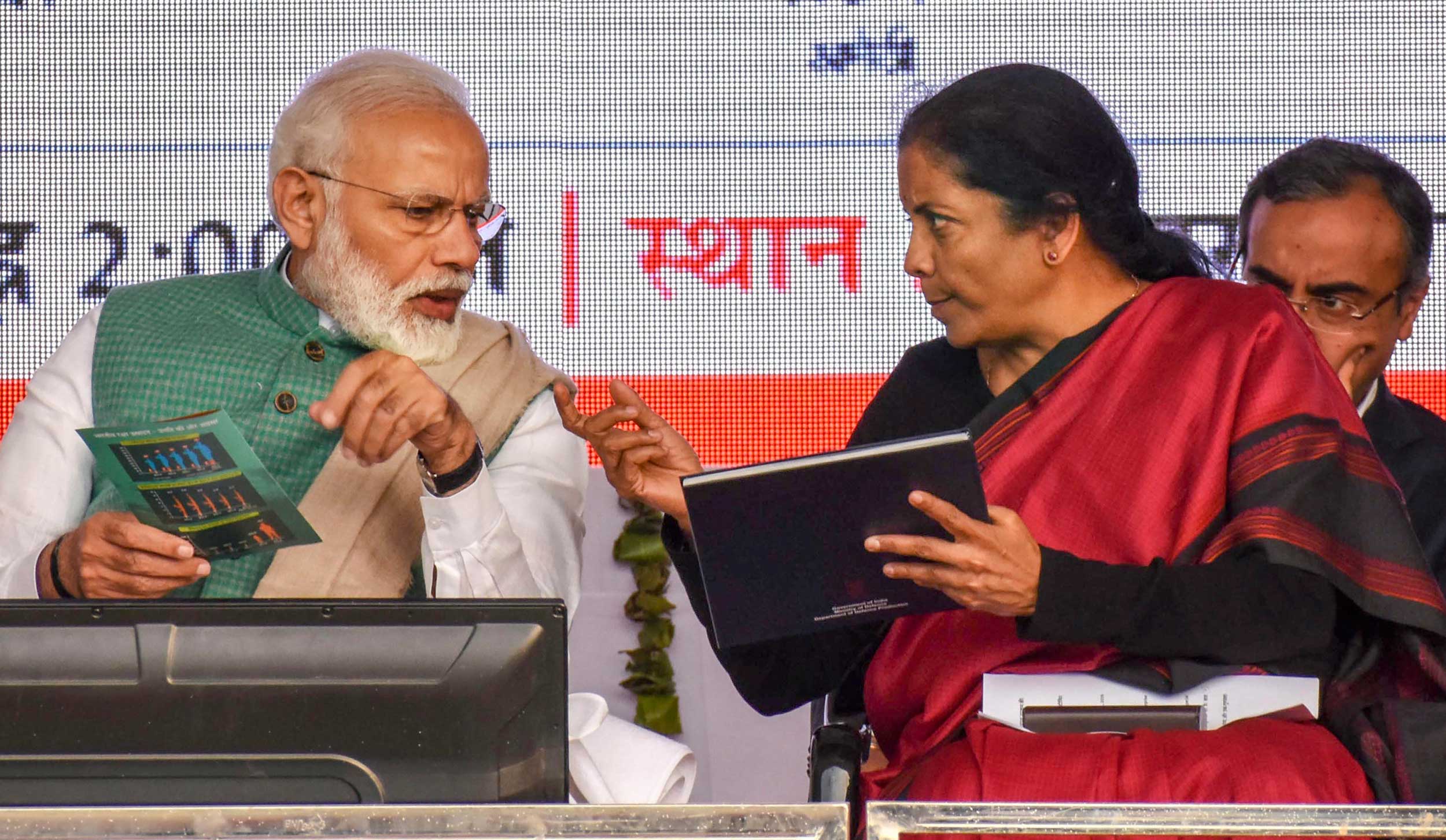 ---
|
Lucknow
|
Published 03.03.19, 08:41 PM
---
Prime Minister Narendra Modi on Sunday said he wanted to procure the Rafale fighter jets to strengthen the air force but some people were trying to derail the process because they had not received kickbacks in the deal.
"The Supreme Court and other agencies have said the Rafale deal is perfect and timely, but some people are furious because they got no opportunity to wangle kickbacks from the defence deal," he told a rally at Kauhar in Amethi, Congress president Rahul Gandhi's constituency.
"These people don't care about the country's security, nor about Amethi whose people they have ignored."
Rahul alleges that Modi personally got Rafale maker Dassault to hand the offset contract to Anil Ambani's Reliance, bypassing the public-sector Hindustan Aeronautics Limited, in an example of crony capitalism.
Modi, accompanied by defence minister Nirmala Sitharaman, addressed the rally after dedicating to the nation the Indo-Russian Rifles Private Limited, a joint venture between India's Ordnance Factory Board and a Russian firm.
He said the unit would produce Kalashnikov rifles, including the AK-203, the most advanced rifle in the series and useful in fighting terrorists and Maoists.
The Centre had signed an agreement with Russia in February to produce of 747,000 AK-203 rifles in the new plant at the existing ordnance factory in Amethi. Rahul had in November 2007 laid the foundation stone for the factory, which mainly produces carbines and 5.56mm Insas assault rifles.
Modi acknowledged that the factory had been approved by the UPA government in 2005 and became operational in 2013, but claimed it was still not working to full capacity.
"The local MP (Rahul) had said at the time that this factory would provide jobs to 1,500 local youths but only 200 were absorbed here. These days he keeps speaking about employment (unemployment) all over the country," Modi said.
Rahul has been saying that after coming to power, Modi has forgotten his pre-election promise of creating two crore jobs annually.
Modi said that Amethi was suffering "because of its MP", who was "more interested in dynasty than the development of the constituency".
He implied that Union minister Smriti Irani would again contest against Rahul and defeat him this time. "Amethi is going to create history by blessing Smriti Irani," he said.
Modi somewhat surprisingly skipped India's recent anti-terror air strikes in Pakistani territory and the return of the captured air force pilot, Wing Commander Abhinandan Varthaman, which the BJP has been attributing to his "strong leadership".
Jaitley jab
Finance minister Arun Jaitley on Sunday accused the Congress-led UPA of running a "terrible" government for 10 years and then playing the role of an even "more terrible" Opposition.
He alleged that the Opposition's statements on the Balakot air strikes had "hurt India's national interest" and become an "instrument in Pakistan's hands to discredit India's operation against terrorism".
Jaitley said he was "most disappointed" with the comments of Manmohan Singh, who had said he was disturbed with the "mad rush of mutual self-destruction" by the two nations.