Piyush Goyal gets charge of finance nine days before interim budget
Jaitley to remain minister without portfolio till he resumes work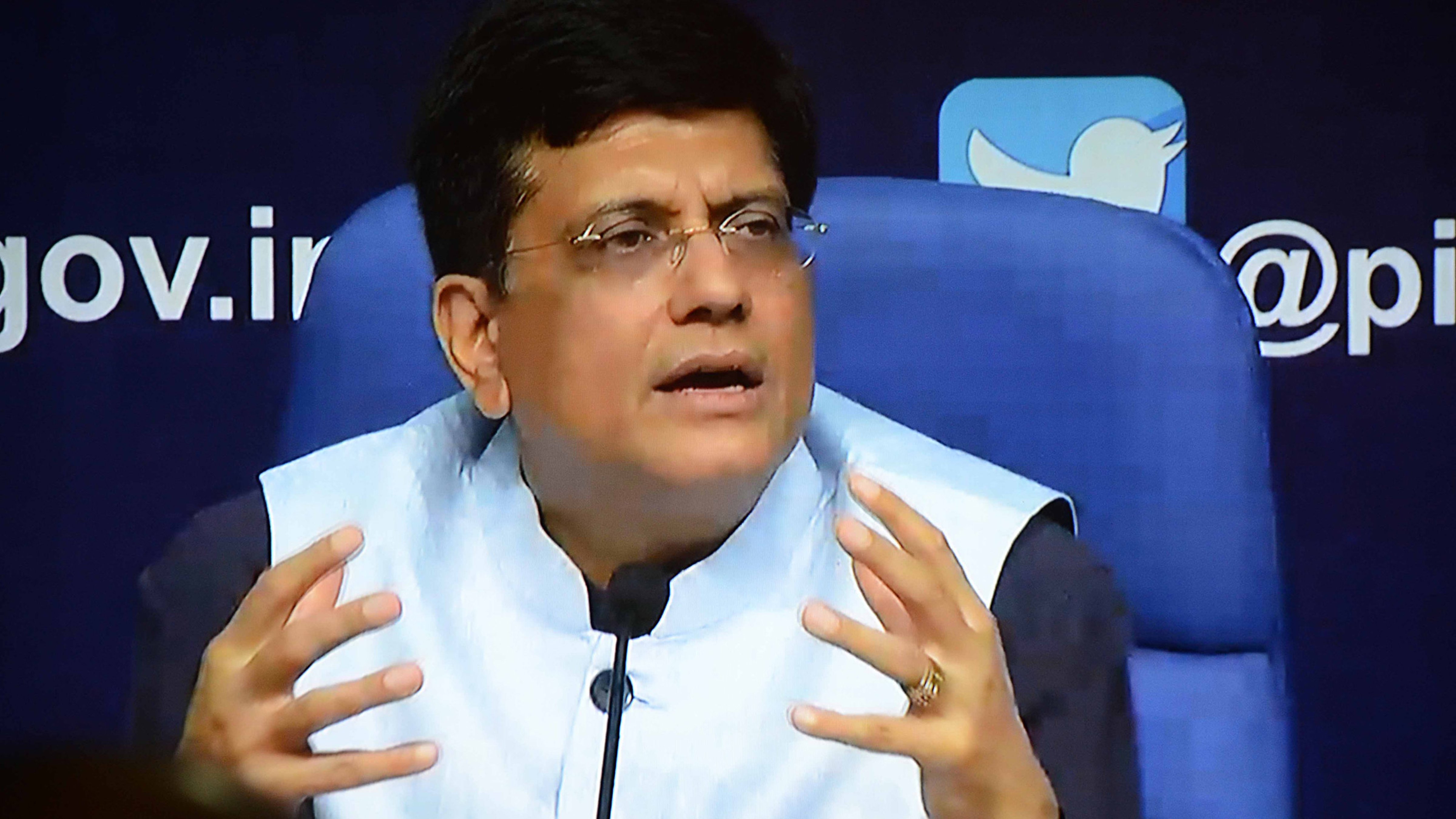 ---
---
The finance and corporate affairs ministries have been assigned to railway minister Piyush Goyal nine days before the interim budget as Arun Jaitley is indisposed.
The BJP-led NDA government will present its last budget on February 1.

A communique from the Rashtapati Bhavan said: 'The President of India, as advised by the Prime Minister, hereby directed that during the period of indisposition of Shri Arun Jaitley, Minister; the portfolios of Minister of Finance and Minister of Corporate Affairs held by him, be temporarily assigned to Shri Piyush Goyal, in addition to his existing portfolios.' Goyal also holds the coal ministry.

The Rashtrapati Bhavan release also said that Jaitley would be 'designated as minister without portfolio during the period of his indisposition or till such time he is able to resume his work as Minister of finance and Minister of Corporate Affairs'.
This will be the second stint for Goyal in both the ministries as he had headed the portfolios for 100 days when Jaitley had undergone kidney transplant in May last year.

Jaitley had resumed charge of the ministries of finance and corporate affairs, returning to work on August 23 last year.
Speaking a fortnight ahead of the budget, Jaitley underlined that there have been precedents of interim budgets containing major policy announcements to tackle an urgent situation, making many wonder if the interim budget would roll out sops with an eye on the Lok Sabha elections in April-May.
Jaitley unexpectedly left for the US for a medical check-up on Sunday night, sources said without indicating when he would return.
This is Jaitley's first overseas visit since his kidney ailment was confirmed in April last year.