PIL against interim budget
The petition, which has made the Prime Minister respondent No. 2, has not yet been listed for a formal hearing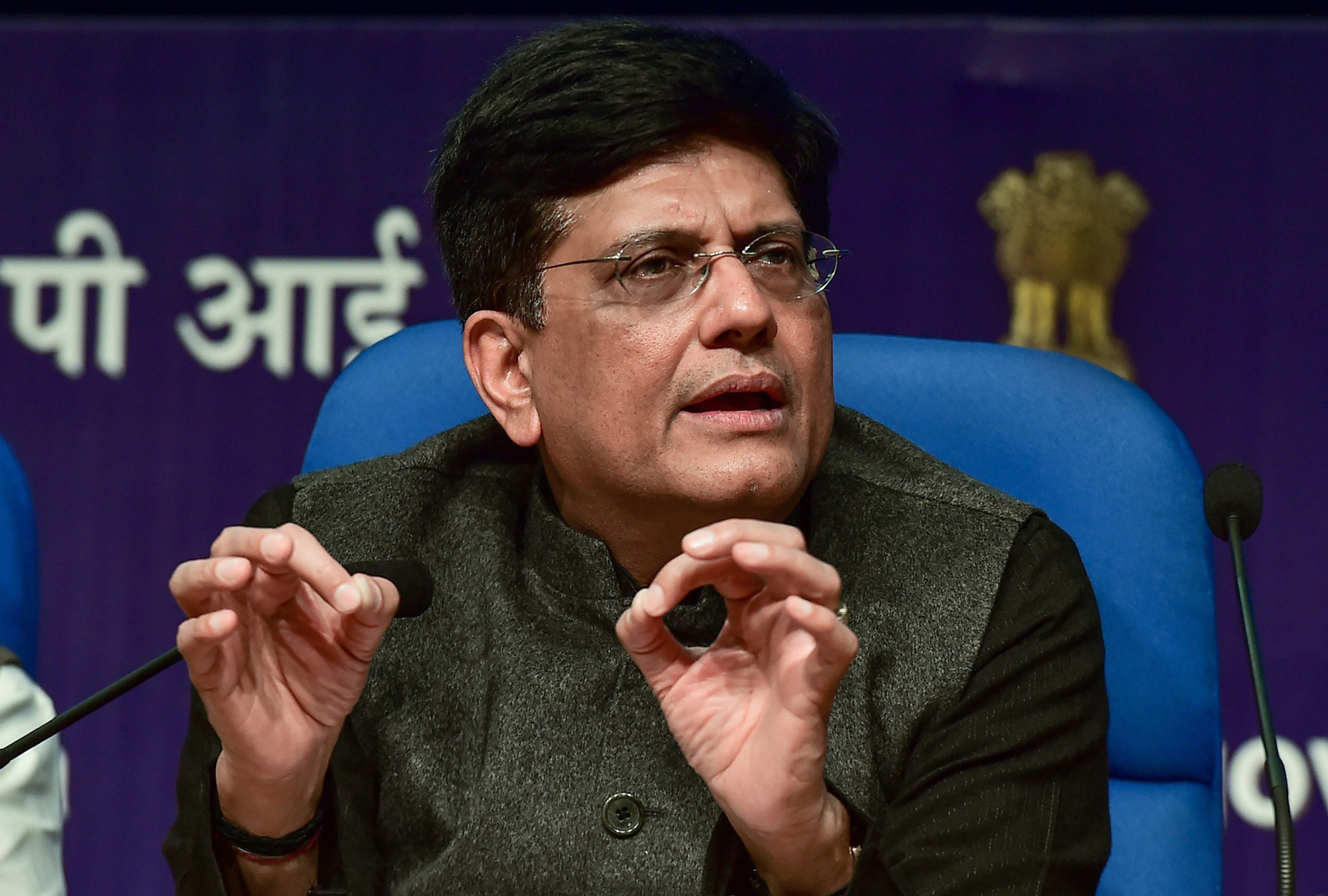 Finance Minister Piyush Goyal addresses a press conference after presenting the interim Budget on Friday.
PTI
---
New Delhi
|
Published 01.02.19, 09:28 PM
|
---
An advocate on Friday moved the Supreme Court challenging the Narendra Modi government's decision to introduce an "interim budget" in Parliament, saying the Constitution had no provision for one and allowed only a vote-on-account in election years.
Manohar Lal Sharma also urged the court to form a special investigation team (SIT) headed by a retired Supreme Court judge to probe an "alleged conspiracy" by the Prime Minister and the Union cabinet for "wrong advice to the President of India to sign the interim budget".
The petition, which has made the Prime Minister respondent No. 2, has not yet been listed for a formal hearing.
Sharma justified the plea for an SIT probe. The "interim budget of 2019-20 is an outcome of criminal political conspiracy hatched by the respondent No. 2 and his cabinet ministers for their political vested/benefits/interests… inducing wrong advice to the President of India to sign the interim budget without disclosing (the) true fact that there is no provision of an interim budget for two/four months during the election year under the Constitution", he said in his petition.
"(The) Respondent No. 2 and his cabinet ministers also did not disclose true facts to the Hon'ble President that Article 116 allows only for a "Vote on Account" for short terms during election years," the petition alleged.
Sharma has earlier too filed a number of public interest petitions in the Supreme Court on various alleged controversies, such as the 2G spectrum row, the coal-block allocation controversy and the Rafale scam.
But judges have often taken exception to Sharma's petitions. On December 7 last year the top court had fined him Rs 50,000 for making wild allegations against Union minister Arun Jaitley.
Sharma had alleged that Jaitley was shielding corporate houses that had defaulted on several hundreds of crores of rupees to the exchequer but was "pressurising" the Reserve Bank of India to provide Rs 3 lakh crore to the government to meet the country's financial crisis.
The advocate had named Jaitley in his public interest petition and sought a court-monitored SIT probe into his allegations and also criminal prosecution against the minister, bank officials and corporate honchos who he alleged had colluded to defraud public and private sector banks.