Pegasus: Mamata appoints Lokur for a judicial probe into the scandal
The ex-judge, who has often found himself at odds with the Narendra Modi government, said that he was yet to receive the formal notification from Bengal govt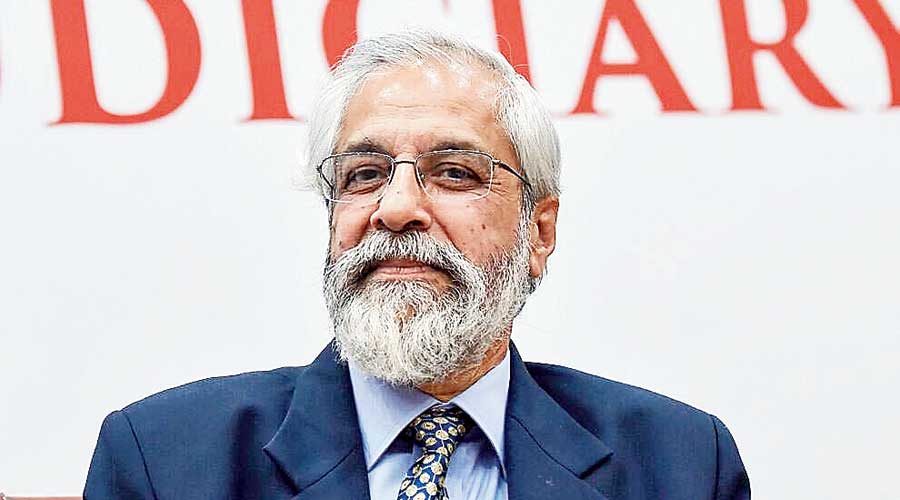 Madan B. Lokur
File picture
---
New Delhi
|
Published 27.07.21, 02:07 AM
|
---
Justice Madan B. Lokur, whom the Mamata Banerjee government appointed on Monday to a two-member judicial probe into the Pegasus controversy, has often found himself at odds with the Narendra Modi government.
So much so that last October, the Centre had rushed to stall the Supreme Court's move to appoint him as a one-man committee to monitor efforts to prevent Delhi's air pollution. The government got the court to withhold the appointment by promising an ordinance on air quality management.
As a sitting judge, Justice Lokur had headed a bench that delivered an unpalatable verdict for the Modi government on extra-judicial killings.
Justice Lokur had condemned, after retirement, the use of the sedition law against "youngsters, students talking about doing something good for the country".
Justice Lokur confirmed his appointment by the Bengal government on Monday but told The Telegraph he was yet to receive the formal notification.
"Obviously," Justice Lokur said, asked whether the Bengal government had taken his consent before appointing him.
He said he was not aware of the two-man commission's terms of reference or the timetable for submission of the report.
"I'm yet to receive any formal communication from the Bengal government. As such I'm not in a position to say anything," Justice Lokur said.
Two petitions had been filed in the Supreme Court seeking a court-monitored investigation into allegations about the government snooping on judges, politicians, journalists and rights activists with the Israeli spyware Pegasus.
The petitions by John Brittas, a CPM Rajya Sabha member from Kerala, and advocate M.L. Sharma are expected to come up for hearing this week.
In 2018, a Supreme Court bench headed by Justice Lokur had ordered a CBI inquiry into the alleged killings of 1,528 people by the security forces in Manipur between 1985 and 2001, despite the Modi government arguing this would demoralise the armed forces. Justice Lokur retired in December 2018.
At a webinar last September, he had said without mentioning names that "(the charge of) sedition is being used with an iron hand to curb free speech, which is an overreaction to people expressing views".
Alluding to Dr Kafeel Khan, a Gorakhpur doctor who has emerged as a symbol of resistance against State oppression, he had said that recently in Uttar Pradesh, a speech calling for the unity and integrity of the country was used to keep the speaker in preventive detention on the ground that the speech was against the country's integrity.
Justice Lokur's willingness to express dissent also showed in the way he had in January 2018 combined with three fellow apex court judges to hold a news conference and accuse then Chief Justice Dipak Misra of allocating key cases to certain favoured junior judges.
Last Saturday, Justice Lokur had again expressed his concern at provisions like the sedition law, the anti-terror UAPA and the National Security Act and at the way accused were treated in jail --- all implied criticism of the central government.
He had mentioned Father Stan Swamy - an ailing 84-year-old Jesuit who died in custody in Mumbai this month - and Delhi University teacher Hany Babu, both arrested under the UAPA in the Elgaar Parishad-Maoist links case.
"There is now… something called 'soft torture'.... You have somebody like Hany Babu whose eye is in very bad shape and when it appears that he might lose his eye, then he will be sent to hospital but not before that. Everybody has talked about Stan Swamy. Why could he not be given medical treatment earlier? Isn't that torture?" Justice Lokur had said at a webinar.
He had suggested fixing accountability. "The only way is accountability. Accountability has to be in two forms; one is financial accountability where compensation has to be given. Once the courts start telling police or prosecution that you better pay Rs 5 or 10 lakh, I think they'll probably come to their senses," he had said.