Palaniswami leads AIADMK walkout, targets govt over molestation of woman constable by DMK men
CM Stalin hit back at the principal Opposition party over a string of serious law and order issues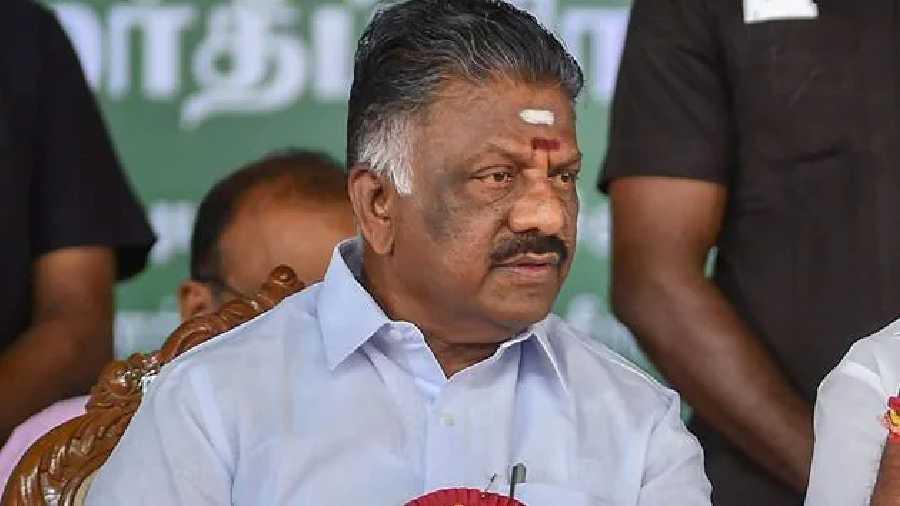 K Palaniswami
File picture
---
Chennai
|
Published 11.01.23, 03:25 PM
|
---
The AIADMK on Wednesday staged a walkout from the Tamil Nadu Assembly after raising the issue of molestation of a woman police constable by two DMK men and Chief Minister M K Stalin said swift action was taken in the matter.
Stalin hit back at the principal Opposition party over a string of serious law and order issues when the party was in power for a decade.
When Leader of Opposition, K Palaniswami tried to raise an issue concerning two men molesting a woman police constable in a ruling DMK related event here, Speaker M Appavu said they were arrested and the matter was in court.
It may be recalled that the DMK workers were immediately suspended from the party.
As the AIADMK members shouted seeking the chair's nod and demanded that the Speaker allow their leader to speak on the issue, Stalin requested Appavu to consider the plea in accordance with rules and said he would respond to Opposition's allegations on law and order.
Alleging deterioration of law and order in the State, the AIADMK leader said it was condemnable that arrest in the case was made only after two days. If a police constable faced such a situation, what could be the plight of others, he said. Eventually, he led the walkout of his party MLAs after arguing with Appavu over allowing him to speak on the matter.
Chief Minister Stalin said rather than hiding after making the allegation, Palaniswami should have remained in the House and listened to the government's answer and that alone would have been fair. "That is why I said I will not run away and I am ready to answer," he said.
On receipt of complaint on December 31, 2022 from the woman police constable, an FIR was immediately registered (at Virugambakkam police station here) under sections of IPC besides an Act against harrasment of women.
Following investigation and examination of witnesses, two men (Praveen Kumar and Ekambaram) were arrested on January 3, 2023 at 10 PM and they were sent to judicial remand the following day.
"I am only asking if such swift action of immediate filing of FIR following complaint and quick probe and arrest within 72 hours was taken in any case during the AIADMK regime." In a similar complaint, two Superintendent of Police rank women officers were troubled during the AIADMK regime.
"As far as this government is concerned, I would like to make it known that stern action will be taken against anyone involved in such crimes against women...whoever it may be, the DMK regime is all about taking swift action notwithstanding political leanings and party affiliations. This is my answer to the leader of opposition's allegation." Recalling Palaniswami's alleging crimes in the State, 'daily dacoity and murder', Stalin listed out a list of serious incidents including police firing on anti-Sterlite protesters and the Sattankulam custodial deaths. "Such incidents happened only during the AIADMK regime."
The AIADMK members, clad in black shirts, when asked on the reason later told reporters outside the House that it was to signify their protest, as their plea to replace deposed leader O Panneerselvam with RB Udhayakumar as deputy floor leader is yet to see the light of the day.