Pakistan 'redraws' map, invites ridicule
An exercise in political absurdity: New Delhi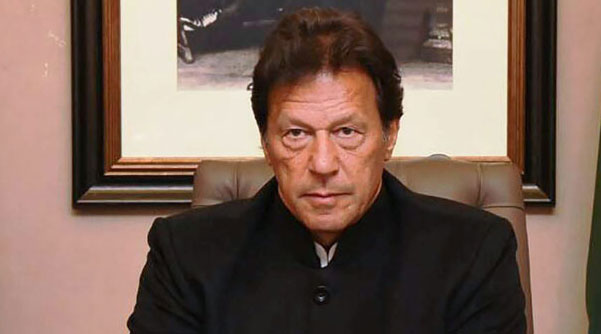 ---
---
Pakistan on Tuesday released a new political map, which included the whole of Jammu and Kashmir minus the eastern part of Ladakh, besides the disputed Sir Creek, the tidal estuary that separates Gujarat on the Indian side from Sindh.
India rejected Pakistan's cartographic bid to lay "untenable claims'' to territories in Gujarat and the Union Territories of Jammu and Kashmir and Ladakh as an "exercise in political absurdity''.
Pointing out that "these ridiculous assertions have neither legal validity nor international credibility", the external affairs ministry said this new effort only confirms the reality of Pakistan's "obsession with territorial aggrandisement supported by cross-border terrorism''.
The new political map of Pakistan was unveiled by Prime Minister Imran Khan on the eve of the first anniversary of India's decision to make geographical and constitutional changes in Jammu and Kashmir.
Khan claimed the backing of all Opposition parties for the new map, which mentions the disputed status of Jammu and Kashmir evidently in a bid not to fall foul of the United Nations.
While AJK — "Azad Jammu & Kashmir" as Pakistan refers to Pakistan-occupied Kashmir — is mentioned, there is no mention of what it used to call "Indian Occupied Kashmir" and the Union Territory has been referred to as "Indian Illegally Occupied Jammu & Kashmir (Disputed Territory — Final Status to be decided in line with relevant UNSC Resolutions)''.
Although Ladakh was part of the erstwhile state of Jammu and Kashmir, Pakistan has left the eastern flank undefined in what is perceived as obvious deference to China and its claims there.
The map staking claim to Indian territory is a departure from Pakistan's stated position that the people of Kashmir have a right to self-determination.
Addressing his nation, Khan said: "Their (Kashmiris) right to self-determination, given to them by the world community, has still not been given. And we clearly want to say to the world that it is the only solution. We will do political struggle, we don't believe in military solutions. We will remind the UN again and again that you had made a promise (to the people of Kashmir) which you did not fulfil.''
Pakistan has over the past few days taken its Kashmir rhetoric to a feverish pitch to counter the Narendra Modi government's commemoration of the first anniversary of the changes in Jammu and Kashmir. Pakistan's ambassador to the US Asad Khan tweeted about billboards on New York's Times Square which lit up on Tuesday with "Kashmir Siege Day" and "Kashmiri Lives Matter" messages. Pakistan has declared August 5 as "Yom-e-Istehsal (Day of Exploitation)" in solidarity with the people of Kashmir.