On black day, CBI officer sent to Kalapani
Deputy SP A.K. Bassi, who was probing the case against Asthana, has been despatched to Port Blair in 'public interest' with immediate effect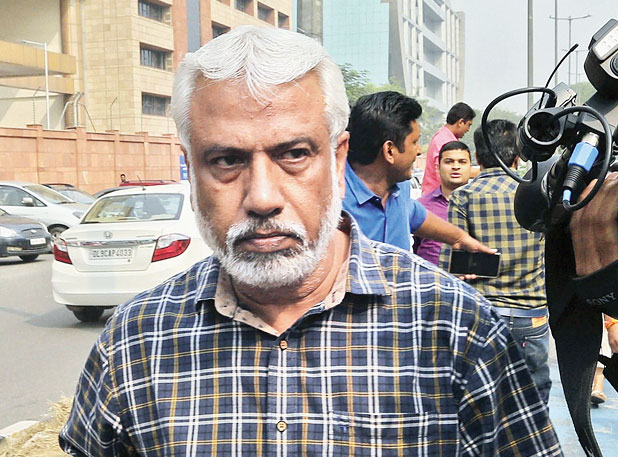 ---
New Delhi
|
Published 24.10.18, 09:27 PM
|
---
In the darkest hour of the CBI, Kalapani has also come to play a part.
One of the first decisions CBI interim chief M. Nageshwar Rao took was to overhaul the team that was investigating the alleged extortion racket run by benched special director Rakesh Asthana and the arrested officer Devender Kumar. A fresh team will probe the case, fuelling inevitable suspicions.
Deputy SP A.K. Bassi, who was probing the case against Asthana, has been dispatched to Port Blair in "public interest" with immediate effect.
Port Blair is on the Andaman and Nicobar Islands which housed the infamous, British-era prison that came to be known as Kalapani.
Bassi's reporting officer, additional SP S.S. Gurm, was transferred to Jabalpur while supervisory officer and DIG M.K. Sinha has been moved to Nagpur, the CBI order said.
The new team to probe Asthana includes superintendent of police Satish Dagar and his senior DIG Tarun Gauba who will report to joint director V. Murugesan, the order added.
Altogether, 13 officers considered close to Verma were shifted during the day.
CBI spokesperson Abhishek Dayal said the new probe team would carry out an impartial and fair inquiry expeditiously in order to restore the credibility of the agency.
The spokesperson added: "The stress in the CBI now is to work united as a team. The probe should not only be fair but also give an impression of fairness to all concerned. The reconstituted team will ensure a fair, impartial and expeditious probe."
Rao directed officials to take charge of all crucial files sought by the Central Vigilance Commission and to ensure that no material was tampered with.