Odisha: Naveen Patnaik reviews poll performance after win
The chief minister asks the reasons behind Biju Janata Dal's victory and defeat in some places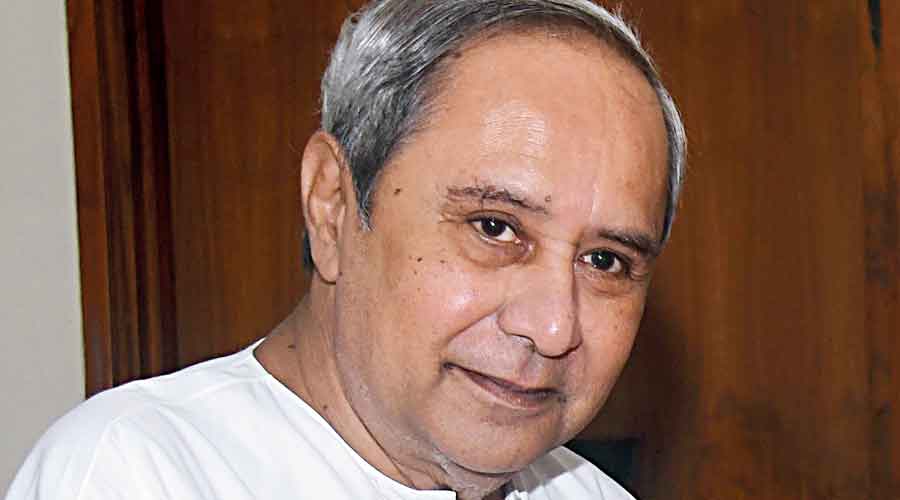 Naveen Patnaik.
File photo
---
Bhubaneswar
|
Published 25.04.22, 03:38 AM
|
---
Refusing to be complacent in the wake of the ruling Biju Janata Dal's massive victory in the recent panchayat and urban body elections in Odisha, party president and chief minister Naveen Patnaik has begun the exercise of reviewing the BJD's performance in different districts, especially where it did not do expectedly well.
In what is being seen as a preparatory exercise for the 2024 general election, Naveen met some of the district observers at Naveen Nivas, his official residence here, on Saturday and Sunday and went through the reports prepared by them about the BJD's performance in the districts assigned to them.
Senior leader P.K. Deb said: "It was a one-to-one meeting with our party president Naveenji who discussed many issues including how the party can be strengthened. He has given a time frame of 10 days to answer various pertinent issues he raised."
Naveen asked the reasons behind the party's victory and defeat in some places. Though the party won the major seats in all three municipal corporations — Bhubaneswar, Cuttack and Berhampur — it failed to win many councillors' seats in these corporations and the BJP managed to win a number of seats in these corporations.
Sources in the BJD said he is taking feedback about the party's organisational strength, how to give checkmate to the growth of other parties, factors responsible in case of poor performance and the steps need to be taken for course correction.
The sources said that the review exercise would continue for three days. The party supremo will meet all the observers of its 33 organisational districts in Odisha.
Observers for districts such as Koraput have been asked to explain the reasons behind the party's failure to win expected support of the people in panchayat and local body elections. They have also been asked to suggest corrective measures. In Koraput, the Congress did better than the BJD in the panchayat polls.
The BJD's success in both the panchayat and ULB elections was unprecedented and the party broke all previous records by winning more than 80 per cent of the seats. In the recent zilla parishad elections, the BJD won 765 seats out of 852 seats.
However, in some areas the party failed to emerge at the top.
Sources said once the review exercise was complete, the BJD will have a brainstorming session to discuss the strategy for 2024 general elections.