Odisha launches telemedicine services as Covid cases rise
The state witnessed the highest ever-single day increase in coronavirus cases with report of 8,386 fresh cases in the past 24 hours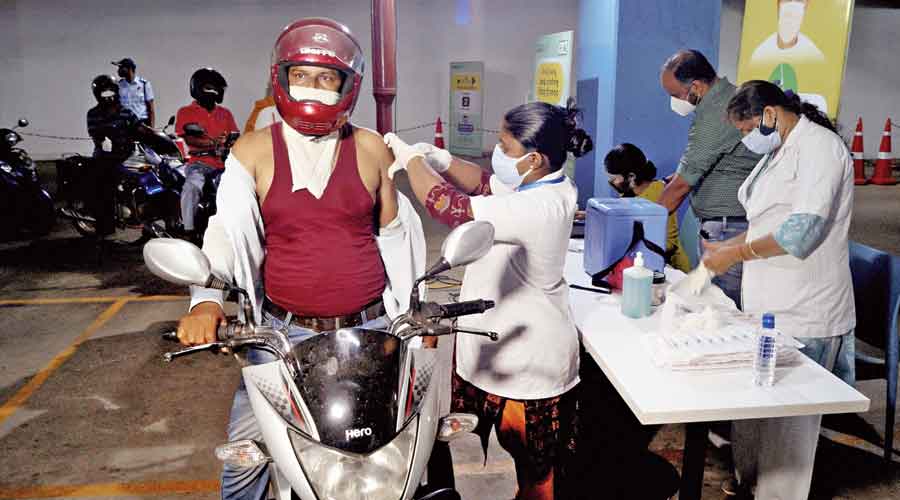 ---
---
The Odisha government has launched telemedicine services for people under home isolation, battling to contain the sharp spike in Covid-19 cases and meet the rising demand for beds in hospitals.
It has also advised people not to come to hospitals looking for beds until and unless the situation demands so.
Secretary, health and family welfare, P.K. Mohapatra said: "We have launched the telemedicine for management of the Covid-19 pandemic situation. The tele service is now available in all the district hospitals, Capital Hospital (Bhubaneswar), Medical College and Hospital and other major hospitals. We have no dearth of medicines but people should take the benefit of the telemedicine facilities."
The Covid-19 situation has reached alarming proportions in the state with reports of another 10 people dying in the past 24 hours and the total number of fatalities reaching 2,017.
The state also witnessed the highest ever-single day increase in coronavirus cases with report of 8,386 fresh cases in the past 24 hours. The total number of cases in the state stands at 428,515.
Though the registration for vaccination has begun from Wednesday, the government made it clear that vaccination for the age group of 18 to 45 will not kick off from May 1.
"We do have our mechanism ready for the inoculation. The vaccination programme depends on the supplies of vaccines," said Bijay Panigrahi, director of health and family welfare.
Panigrahi also gave indications of the community transmission of the disease likely to hit the twin cities of Bhubaneswar and Cuttack as people are not adhering to the Covid-19 guidelines.
"The rate of infection is taking an upward trend rapidly in the twin cities of Bhubaneswar and Cuttack. This is mainly because of people coming to these cities from Covid hotspot states and areas. There are chances that others may be infected because of them. All need to adhere to the principle of wearing masks and maintaining social distance. It's better not to unnecessarily move outside," warned Panigrahi.
The state has already placed orders for the Covishield and Covaxin and earmarked Rs 2,000 crore for the immunisation programme.
It has projected that Covid-19 cases would cross the 2 lakh mark by May 15 and the number of ICU beds, ventilators and oxygen cylinders will go up. The state government has also issued SOP for the use of oxygen.
"An audit of safety of oxygen use by the ICU, HDU (high dependency unit) and general bed should be done by the clinical team leader on a daily basis," officials said.
However, the social stigma associated with coronavirus continues.
A woman was admitted to Balikuda Covid care centre after testing positive for Covid-19 but she fled from the centre. Later, she was brought back.
In Odisha's Deogarh district, municipal workers took the body of a Covid-19 positive person in a cart for cremation as none of the family members or villagers touched the body fearing infection.