Notice to recall governor
Congress leader said he had given notice to move the resolution when the House convenes on January 29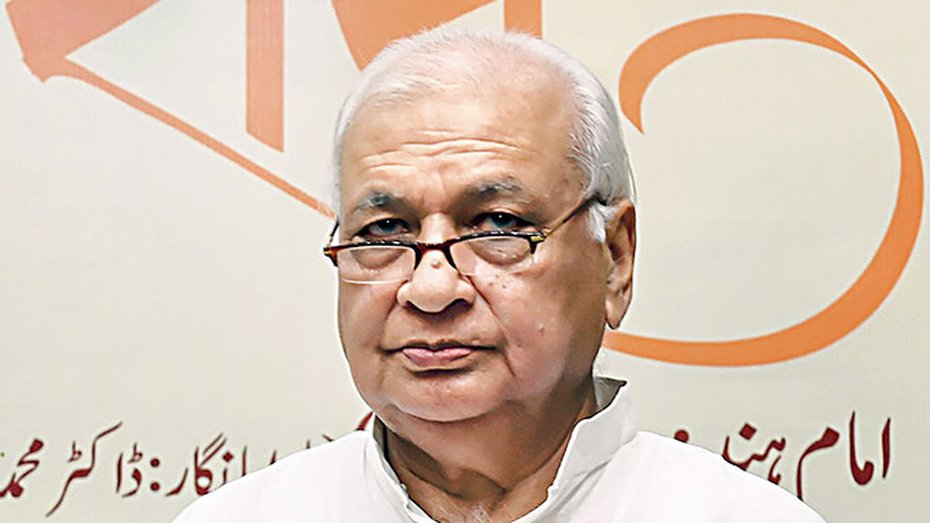 ---
---
The leader of the Opposition in the Kerala Assembly on Saturday submitted a notice to the Speaker for permission to move a resolution to urge the President to recall governor Arif Mohammed Khan for "humiliating" the House and questioning its dignity.
Congress veteran Ramesh Chennithala said he had given notice to move the resolution when the House convenes on January 29 for the budget session.
Speaker P. Sreeramakrishnan told reporters he had received the notice and the House business advisory committee would take the final decision on it.
Chennithala's notice comes at a time the governor has been openly criticising the state legislature for passing an earlier resolution on December 31 seeking the withdrawal of the Citizenship (Amendment) Act.
Khan has also accused the CPM-led state government of overstepping its powers to pass a resolution against a central law and bypassing him to approach the Supreme Court against the controversial act.
"I have given a notice for a resolution seeking (permission to urge) the President to recall the governor who has humiliated the Assembly and the government," Chennithala told a news conference in Thiruvananthapuram.
He said the governor had not only questioned the resolution that sought the withdrawal of the act but also the legal validity of the special session when the resolution was passed. "This is a very serious matter that questions the dignity and the greatness of the Assembly."
Chennithala later told The Telegraph if Khan had any objection to the New Year Eve resolution, "he should have informed the Speaker in writing".
"Going public with his objections and humiliating the Assembly session can never be justified," the Congress leader said. "He said the resolution we passed had no legal or constitutional validity and accused us of spending public money by convening the special session. He ridiculed the government and the Assembly with his statements in public."
Chennithala said he had cited provisions in the Rules of Procedure and Conduct of Business in the Kerala Assembly to seek the governor's removal. "I quoted Rule 284 (5) that says the conduct of higher authorities like the governor can be discussed in the Assembly so as to pass a resolution," he said.
On Saturday, chief minister Pinarayi Vijayan refused to comment on the notice against the governor but Khan welcomed it. "So what? This proves we are a thriving democracy," Khan said when reporters sought his comments on the notice.
But he rejected the idea that he was challenging the government.