Nitin Gadkari laments lust for power, Congress sniffs 'climate change'
Political circles have been abuzz with speculation about sense of hurt Union minister and Rajnath Singh nurture because of overbearing dominance of Modi-Shah duopoly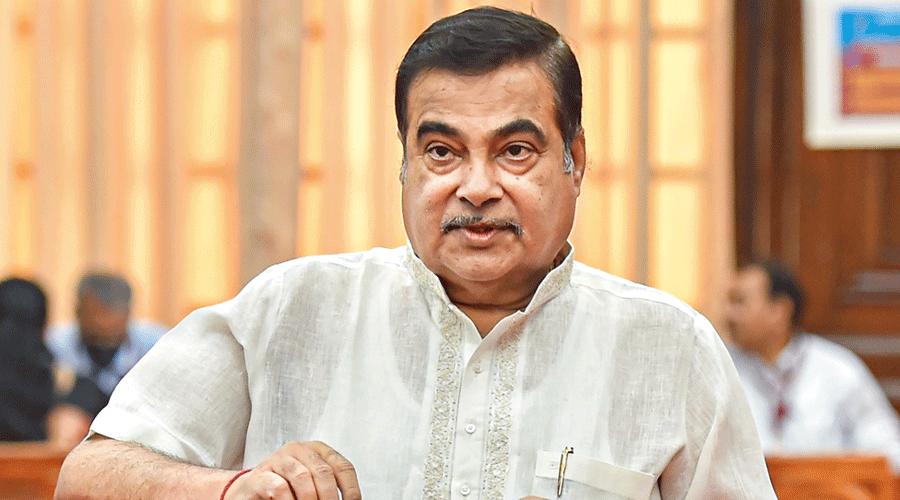 Nitin Gadkari.
PTI file picture
---
New Delhi
|
Published 26.07.22, 01:09 AM
|
---
Union surface transport minister Nitin Gadkari's lament that lust for power had become the overriding purpose in politics pushing aside the noble cause of people's welfare prompted the Congress to fish in troubled waters.
Congress communications chief Jairam Ramesh chose to extract political meaning from his remarks, tweeting: "First Rajnath Singh and now Nitin Gadkari has said his Mann Ki Baat. Is this an indication of climate change?"
पहले राजनाथ सिंह जी ने और अब नितिन गडकरी जी ने अपने मन की बात कही है। क्या ये जलवायु परिवर्तन के संकेत हैं?

— Jairam Ramesh (@Jairam_Ramesh) July 25, 2022
The Congress leader was talking about political climate and internal dynamics of the ruling BJP and "Mann Ki Baat" was an oblique reference to Prime Minister Narendra Modi.
Though Ramesh didn't elaborate, the very urge to comment on Gadkari's remark demonstrated the political itch to exploit the actual or perceived differences within the BJP. Political circles have been abuzz with speculation about the sense of hurt Gadkari and Singh nurture because of the overbearing dominance of the Narendra Modi-Amit Shah duopoly. Rajnath Singh had said a few days ago in Jammu that many people attacked Jawaharlal Nehru but he would not do that. "I don't want to question the intention (neeyat) of any former Prime Ministers even if there can be differences over policies (niti). No Prime Minister worked with bad intentions." Rajnath praised Nehru in the past as well, singing a tune that is strikingly different from what other RSS-BJP leaders say.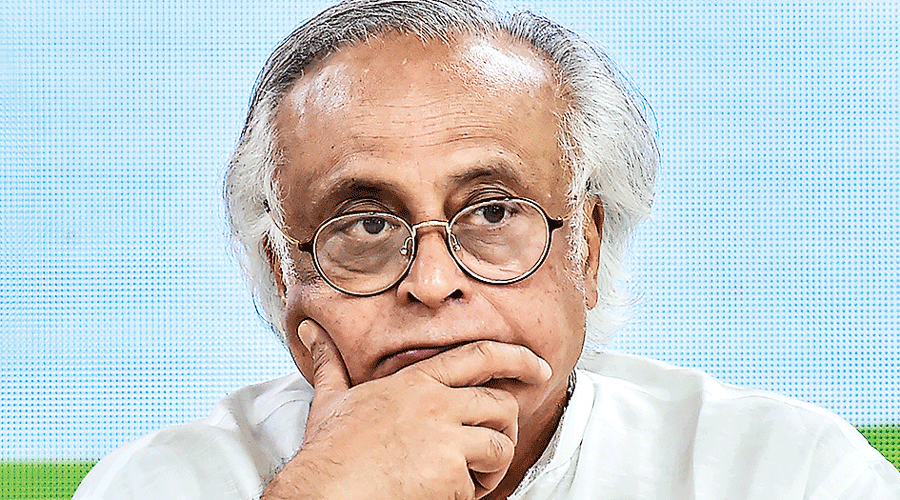 Gadkari, speaking at a function in Nagpur on Saturday, said: "Politics has been a part of social movement since the time of Mahatma Gandhi. Later, its focus shifted towards the goal of nation-building and development. What we are seeing today is 100 per cent only about staying in power. Politics is a true means of social and economic reform and therefore today's politicians should work for the development of education, arts etc in the society."
Gadkari was speaking at Girish Gandhi Amrut Mahotsav Satkar Programme in Nagpur.
Girish Gandhi is a social worker who was in Sharad Pawar's NCP till 2014.
Speaking about his work, Gadkari said: "In the present era, when politics has lost its meaning, value and purpose, Girish Gandhi is following the true definition of politics and working hard for awakening social consciousness. A true disciple of late Mohan Dharia who was a dedicated and committed leader and brought qualitative changes in society, Girish Gandhi too has brought about qualitative changes in society."
Gadkari added: "When Girish bhau was in politics, I used to discourage him, because I also sometimes think of quitting politics. We have to understand what is the meaning of politics."
He also praised socialist leader George Fernandes for his simplicity, saying: "I have learnt a lot from him because he never cared about power. He has lived an inspirational life... I hate it when people bring me big bouquets or put up my posters."
The desperation for grabbing power, both in states where the BJP has won and where it has lost, defines Modi-Shah politics. After states like Karnataka and Madhya Pradesh, the latest state to fall in the BJP's lap is Maharashtra. The Shiv Sena has alleged that the key player in pulling down the coalition government in Maharashtra was Devendra Fadnavis, a Gadkari bête noire, and Union home minister Amit Shah.
Apart from the ruthless power games that Gadkari might have subtly expressed his displeasure with, his praise for simplicity in politics may also have been viewed as a subtle criticism of the Prime Minister whose sartorial excellence, Central Vista projects and luxury planes have drawn sustained political criticism.
While Gadkari laid emphasis on public welfare in politics, Parliament hasn't been able to function for the last many days because the Opposition's demands for discussions on critical concerns such as price rise, Agnipath scheme and unemployment haven't been allowed.