NGO petitions Supreme Court for fresh probe into Haren Pandya murder
Pandya, 42, was shot dead in Ahmedabad at the end of his morning walk and his father Vitthal had alleged a political murder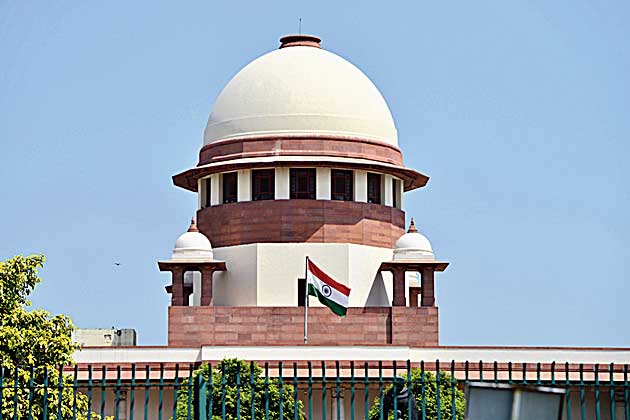 ---
New Delhi
|
Published 24.01.19, 09:40 PM
|
---
The 2003 assassination of former Gujarat home minister Haren Pandya, whose father had blamed the "political murder" on then chief minister Narendra Modi, has shot back into limelight with an NGO petitioning the Supreme Court for a fresh probe.
Thursday's plea from the Centre for Public Interest Litigation, which seeks a top court-monitored investigation in the light of what it says are new and "startling" revelations, is yet to be listed for hearing.
Pandya, 42, was shot dead in Ahmedabad at the end of his morning walk and his father Vitthal had alleged a role by Modi. A year earlier, Pandya had refused to vacate his Ellisbridge Assembly seat for Modi, souring relations. He was denied a ticket for the 2002 Assembly polls.
On August 29, 2011, Gujarat High Court acquitted all the 12 convicts in the case but said the investigations had "all throughout been botched up and blinkered" and "misdirected".
It added: "The investigating officers concerned ought to be held accountable for their inaptitude resulting into injustice, huge harassment of many persons concerned and enormous waste of public resources and public time of the courts."
An appeal against the high court judgment from the CBI and the state government is pending before the apex court. Citing the pending appeal, the high court had in 2012 dismissed a plea from Pandya's wife Jagruti for a reinvestigation.
Thursday's plea says: "There may possibly (have been) a shielding of high place officials. Aside from existing doubts from the beginning of the investigation, fresh developments make this petition imperative."
It cites "some startling information that has recently come to light, and has been extensively reported by the media" and says this information "was never investigated by the CBI". Some of the "information" it refers to are:
* A news report of September 21, 2013, that said that D.G. Vanzara, a Gujarat-cadre IPS officer who had been arrested in connection with several fake-encounter cases, had told CBI officers that Pandya's murder had been a political conspiracy.
* A 2016 book, Gujarat Files, by journalist Rana Ayyub that contains the transcript of an alleged conversation with police officer Y.A. Shaikh, who investigated the murder for the first two days after which the case was transferred to the CBI.
The book says Shaikh told the writer that the CBI did not do any investigation of its own and merely repeated what the Gujarat police had told it. Shaikh also allegedly claimed that the murder was a political conspiracy involving several politicians and police officers, including Vanzara.
* Media reports about a purported court statement by Azam Khan, a witness in the Sohrabuddin Sheikh, Kauser Bi and Tulsiram Prajapati fake-encounter case, on November 3 last year.
He reportedly said that Sohrabuddin had told him that his associate Prajapati and two others had murdered Pandya on a contract from Vanzara, and that he had already given this information to a CBI investigator in 2010.
The court later acquitted all the Gujarat and Rajasthan police officers accused of murdering the trio in 2005-06, citing lack of evidence and the hostile witnesses, but said it was "sorry" for the families that had been denied justice.