Modi govt denies info to RTI activist on CIC applicants and appointments
The Centre refused to disclose even the number of applicants for the vacancies advertised in July this year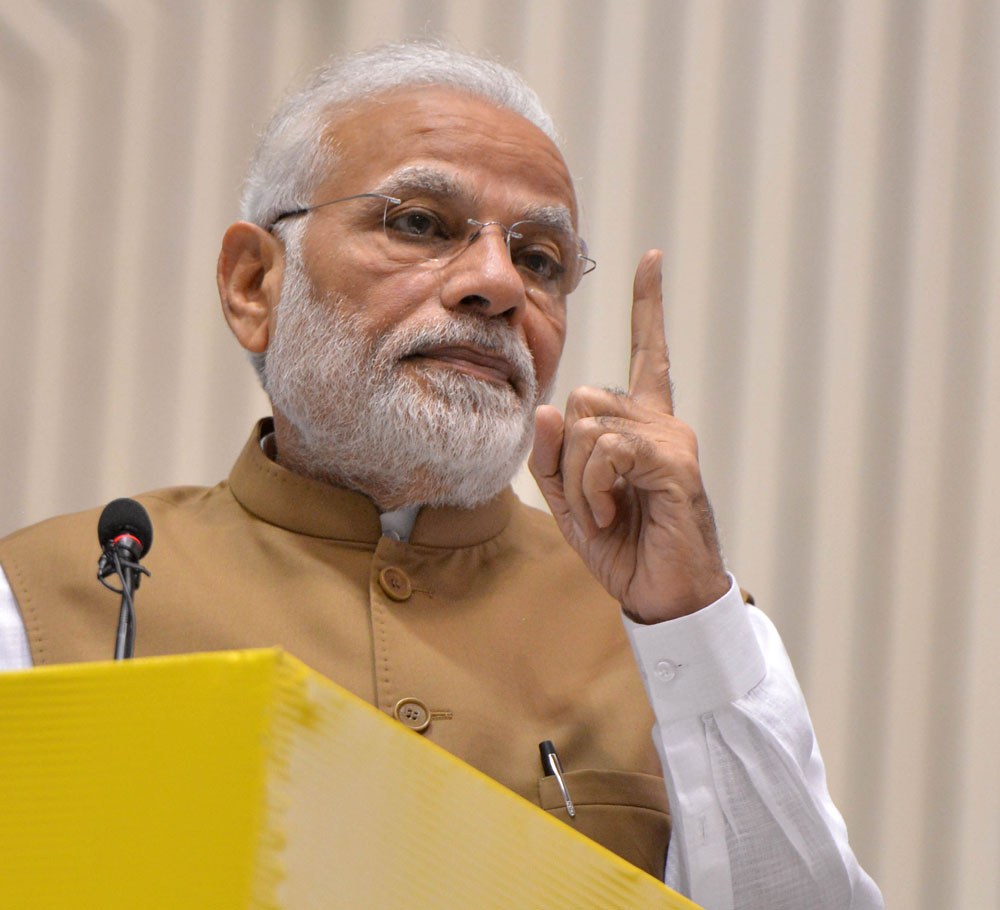 Narendra Modi
Picture by Prem Singh
---
New Delhi
|
Published 14.11.18, 11:28 PM
|
---
The Narendra Modi government appears to have thrown a shroud of secrecy around the appointment of the central information commissioners, denying an RTI applicant even some of the basic information it had been willing to reveal last year.
Citing Section 8(1)(i) of the Right to Information Act, 2005, the department of personnel and training on Wednesday refused to disclose even the number of applicants for the vacancies advertised in July this year.
When RTI activists had sought similar information in January last year relating to an advertisement for the appointment of two information commissioners at the Central Information Commission, the department had revealed the number of applicants.
But it had at that time too cited Section 8(1)(i) to refuse to reveal their names and the process being followed to analyse or short-list the applications.
Section 8(1)(i) says that information can be denied in the instance of "cabinet papers including records of deliberations of the council of ministers, secretaries and other officers: provided that the decisions of council of ministers, the reasons thereof, and the material on the basis of which the decisions were taken shall be made public after the decision has been taken, and the matter is complete, or over: provided further that those matters which come under the exemptions specified in this section shall not be disclosed''.
Applicant Anjali Bhardwaj said she had sought the information because of the changes the government was trying to introduce to the salaries and other terms and conditions of the information commissioners' service without Parliament's approval.
Sub-section (5) of Section 13 of the RTI Act, 2005, says the salaries, allowances and other terms of service for the central information commissioner and the information commissioners will be the same as those of the chief election commissioner and the election commissioners.
But two advertisements since July say that the salary, allowances and other terms of the information commissioners' service "shall be as may be specified at the time of appointment of the selected candidate''.
The government had during Parliament's monsoon session tried to introduce an amendment bill that sought to empower the Centre to decide the tenures, salaries and allowances of the chief information commissioner and the information commissioners of the central and state commissions.
The draft bill was circulated among Rajya Sabha members but the government did not introduce the legislation in the face of combined pressure from the Opposition and RTI users.
The critics saw in the draft an attempt by the government to control the information commissioners at the Centre and the states by making itself the direct authority on the terms and conditions of their service.