As Parliament's winter session began on Monday, the Rajya Sabha showcased the most visible change.
The two marshals, standing on either side of the Chair, were turned out in a navy blue military-style uniform complete with cap, instead of the familiar bandhgala and turban.
The stark difference was quickly noted by former Union minister Jairam Ramesh, who asked chairperson Venkaiah Naidu for the reason but was rebuffed.
Ramesh raised the matter twice. "This is a very significant change," he said in the morning session, after the House had paid tribute to deceased members.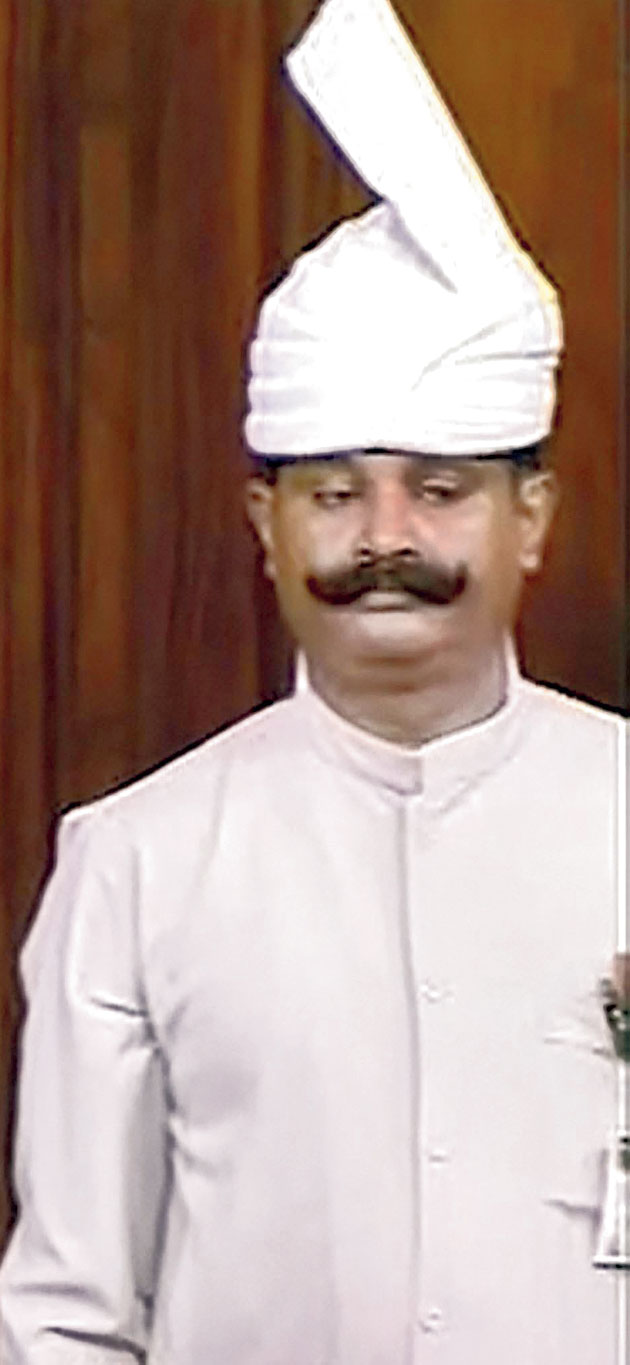 A Rajya Sabha marshal in the old uniform. (PTI)
Naidu retorted: "You always make significant points at insignificant times."
When the House reassembled at 2pm, Ramesh tried to raise a point of order but this too was disallowed.
"That's to be decided by the concerned… The concerned have decided…Don't worry… It had been done earlier also," Naidu said.
Ramesh told The Telegraph the new uniform looks "like military takeover of the Rajya Sabha".
Government sources said the new uniform of the marshals, who assist the chairperson in running the House, was finalised after consultation with designers from the National Institute of Design.