'Metro Man' Sreedharan says Delhi Metro free ride for women a poll gimmick
AAP hits back calling him a BJP stooge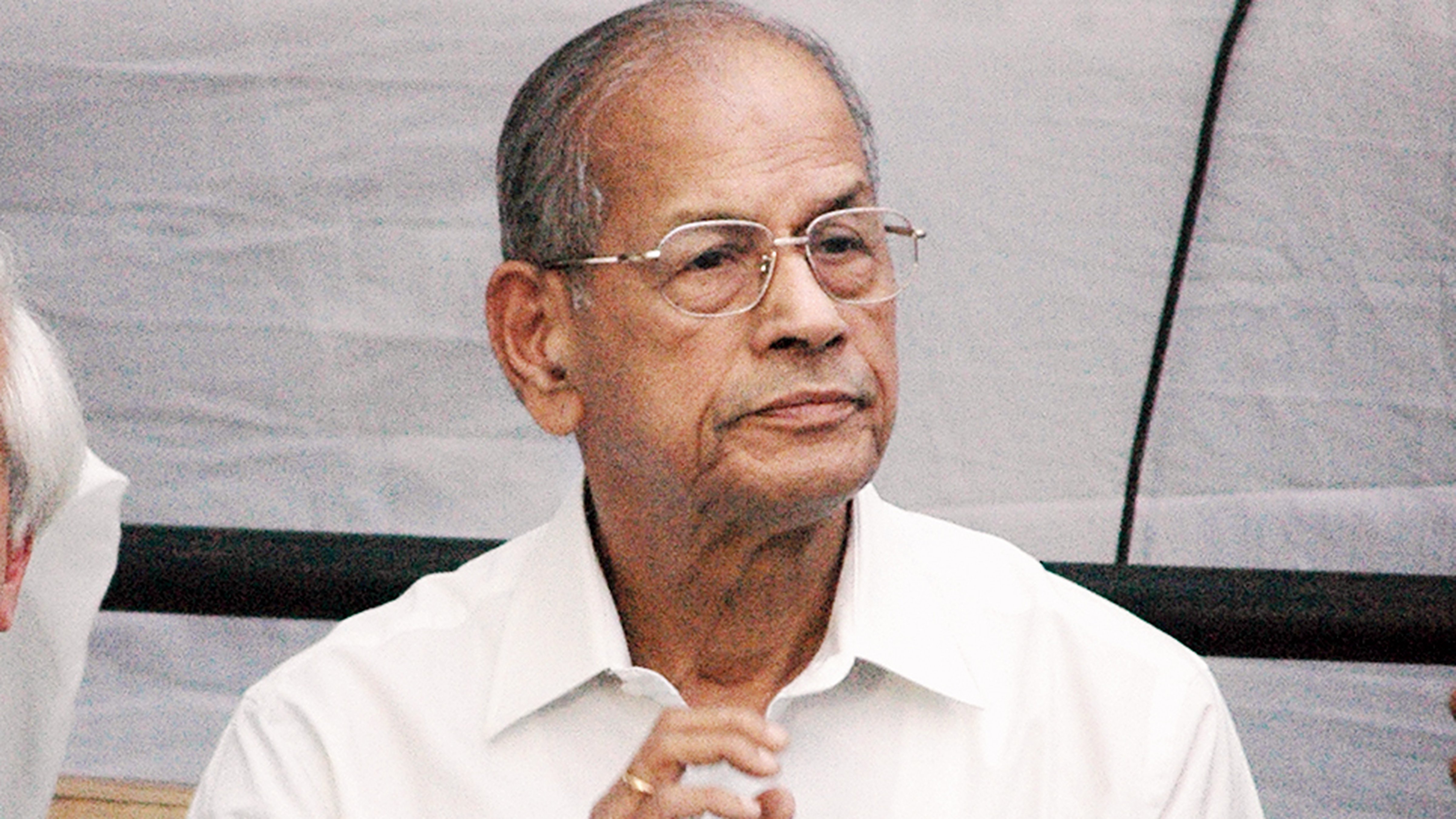 E. Sreedharan wrote that future governments may not want to bear the financial burden of free travel for women. The DMRC has a loan of Rs 35,000 crore to clear and till that is done, no section of passengers should be allowed free travel, he added.
Telegraph file photo
---
New Delhi
|
Published 21.06.19, 05:38 PM
|
---
"I am not opposing the Delhi government's proposal to bear the cost of free travel for women but objecting only to the concept of free travel in metro. If we allow free travel for women, what about more deserving categories such as students, disabled persons, senior citizens etc? No metro in the world has extended free travel facility to women exclusively. If the GNCTD (Government of National Capital Delhi) is so concerned about women, my suggestion is to reimburse their cost of travel directly to them rather than allowing free travel in metro," Sreedharan, also called 'Metro Man' for his involvement with the growth of Metro connectivity across India, suggested.
"Please remember any compensation Delhi govt. pays to DMRC is tax payers' money and tax payer has a right to question why only women are being given free travel. Everybody knows this is an election gimmick to win votes of women in the next assembly election," he added.
The 87-year old, who is now the DMRC principal advisor, rubbished the Delhi government's claim that Metro was only utilising 65 per cent of its capacity. Sreedharan pointed to the overcrowding of trains in peak hours. He said the overcrowding will only worsen if the free-travel plan is implemented.
He also accused the Delhi government of being disingenuous about the safety of women, saying that it threw a spanner in the construction plans for the fourth phase expansion of the network which had waited two years for the government's nod. He added that safe travel by a well-linked bus service was more important than making travel free for women. "What about their safety once they step out of the metro and encounter lurking dangers on the road for want of safe link bus services? This is the area your govt. should spend money (on) and not fund free travel," he said.
AAP leader Aatishi said Sreedharan's arguments were "purely political". "The letter, which he has written today, reading it, it seems that the BJP is using Sreedharan's shoulder to fire. Sreedharan is using the same language which the BJP wants to use," she told a news conference.
"My question to Sreedharan is why didn't he raise any objection to the central government's proposal last year which talked about subsidising metro travel for senior citizens and students, if he is so concerned about the financial health of the DMRC. That proposal too was based on a cross-subsidy model, which would have entailed that the balance travel fare would be paid by the rest of the commuters who will have to suffer a spike in the Metro fare," she said.
Last year, Hardeep Singh Puri, minister for urban affairs, had told the Lok Sabha that he was ready to make a recommendation to the Fare Fixation Committee whenever it meets next for a subsidy in fares for senior citizens and students.
E. Sreedharan, the former managing director of the Delhi Metro, on Friday dismissed the AAP-led Delhi government's plan to make rides free for women as an "election gimmick".
AAP accused him of being a BJP stooge.

In a letter addressed to senior AAP leader Manish Sisodia on Thursday, Sreedharan said the free-ride plan will have financial implications on the health of Delhi Metro Rail Corporation (DMRC).
After the AAP government announced the plan, Sreedharan wrote to Prime Minister Narendra Modi on June 10 asking him not to agree to the AAP government's proposal.

In the letter today, he warned that while the current Delhi government had said it would pay DMRC the fare for women passengers, future governments may not be forthcoming to bear this financial burden. The DMRC has a loan of Rs 35,000 crore to clear and till that is done, no section of passengers should be allowed free travel, Sreedharan wrote.