Maligned JNU and Jamia prove a point
Rankings punch hole in right-wing narrative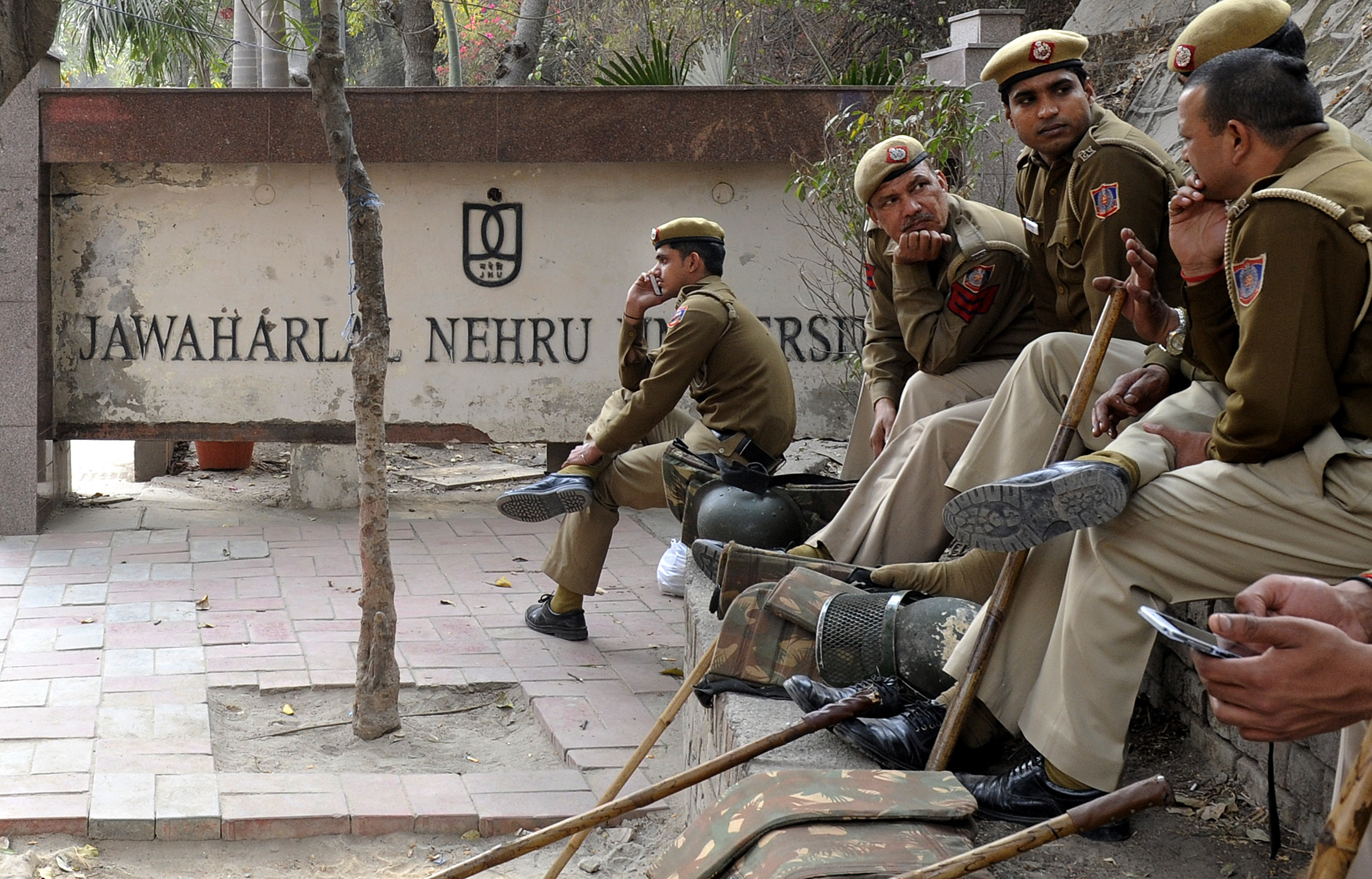 ---
---
Jawaharlal Nehru University (JNU), which has been witnessing turmoil on campus and has been a favourite punching bag for the Right-wing ecosystem, has retained its spot as the second best university for the fourth consecutive year in the central government's rankings.
Jamia Millia Islamia university, also in the throes of protests, has risen two places to rank 10th.
The National Institutional Ranking Framework (NIRF) for this year, conducted by the human resource development ministry, has named the Indian Institute of Science (IISc), Bangalore, as the best university in India, a slot it has retained for the past four years.
The rankings have been done on the basis of data for the 2018-19 academic year.
The performances of JNU and Jamia reflect the high quality of research and teaching at both institutions.
JNU has been under intense glare since 2016 when slogans deemed "anti-national" had been raised during an event on campus. Earlier this year, armed people entered the university and attacked students in hostels before leaving without any resistance from police. Nobody has been arrested yet five months after the incident.
As for Jamia, the NDA government has decided not to support its minority status, which enables it to admit up to 50 per cent students from among Muslims.
In December 2019, Jamia students were brutally assaulted by the police who entered the campus to arrest a few alleged trouble-makers.
Banaras Hindu University has secured third place. Jadavpur University and Calcutta University have placed 5th and 7th, respectively. Last year, CU had ranked 5th and JU 6th.
JNU vice-chancellor M. Jagadesh Kumar lauded the faculty members for the feat.
"Again JNU is number one among central universities in NIRF2020 rankings and is next only to IISc. We consistently maintained this rank during the last four years - since 2017 to 2020," Kumar said in a statement.
"Credit goes to all the faculty, staff and students who worked hard to achieve this. We are proud of them and JNU will continue to support them in every possible manner. We will not let obstacles prevent us in our journey towards achieving excellence and contribute to the progress of our country."
Neshat Quaiser, a retired Jamia professor, said both JNU and Jamia seemed to have been targeted for political reasons. "But that cannot take away the good work done by both institutions," Quaiser said.
The NIRF accords rankings on the basis of criteria such as teaching, learning, resources, research, professional practices and graduate outcomes.
In the toughest "overall" category where 100 institutions have been listed, IIT Madras has ranked No. 1, IISc has come second, JNU is 8th and Jamia is 16th. IIT Kharagpur has ranked 5th.
Among the colleges, Miranda House in Delhi has come first for the fourth year in a row. Among the top 100 colleges, 81 are from Tamil Nadu, Delhi and Kerala.