Maharashtra pre-entry: negative Covid test report required
The order requires air passengers to carry a test result from a RT-PCR sample collected within 72 hours of their scheduled arrival in the state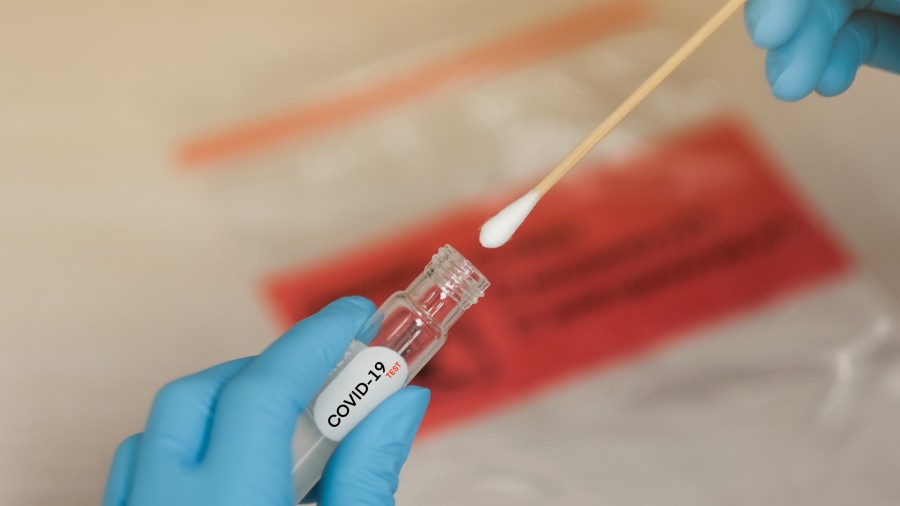 ---
---
Air and rail passengers from Delhi, Goa, Gujarat or Rajasthan seeking to enter Maharashtra from November 25 would need to carry a negative coronavirus disease test report, the Maharashtra government ordered on Monday.
The order requires air passengers to carry a test result from a RT-PCR sample collected within 72 hours of their scheduled arrival in Maharashtra. The RT-PCR sample for rail passengers should have been taken within 96 hours of their disembarking in Maharashtra.
Air passengers without negative test results would be tested at airports in Maharashtra while such rail passengers would be screened for symptoms and those with symptoms tested at railway stations.
District authorities across Maharashtra have been asked to screen passengers from Delhi, Goa, Gujarat, and Rajasthan for symptoms, including body temperature, and allow entry only to passengers without symptoms. Anyone with symptoms would be turned back or tested for Covid-19.
The Maharashtra government has described the order as part of its efforts to contain the spread of Covid-19 in the state. But health experts have pointed out that while the prescribed tests might keep some infected people out, they are unlikely to keep all of them out.
"The incubation period for Covid-19 is seven to 14 days — a person who's tested negative three or four days ago might be carrying the infection," said Shankar Reddy Dudala, a community medicine specialist at the Government Medical College in Kadapa, Andhra Pradesh.
Maharashtra was for months India's hardest hit state but its epidemic has been steadily shrinking over the past two months — the state's weekly average of daily new Covid-19 cases has fallen from around 21,000 in mid-September to around 3,800 in mid-November.
Health experts say the testing protocols prescribed appear to misleadingly assume that Covid-19 can only be brought into the state whereas in reality the infection is present across Maharashtra.
"The key in controlling the epidemic lies in strong surveillance mechanisms in areas that have not reported cases, and acting quickly to contain the infection wherever it emerges in such places," said Oommen John, a senior physician and researcher at The George Institute for Global Health, New Delhi.
"Is the state confident there is no local transmission?" John asked. "Besides, a person with a negative test could get infected anywhere in transit and carry the virus along with the negative report and develop symptoms after a few days," he added.
Epidemiologists said they are also unable to understand Maharashtra's rationale for selecting only four states — Delhi, Goa, Gujarat and Rajasthan. While Delhi, Gujarat, and Rajasthan have shown a slow increase in the number of daily cases detected over the past three weeks, experts point out that the infection is also widely prevalent across multiple states.
"The most effective way to curb spread from outside is to quarantine everyone coming into a territory — whether state or town — for 14 days after arrival," Reddy said.