Lok Sabha elections 2019: In UP, BJP leads in 60 seats, alliance does not deliver
Alliance does not deliver in heartland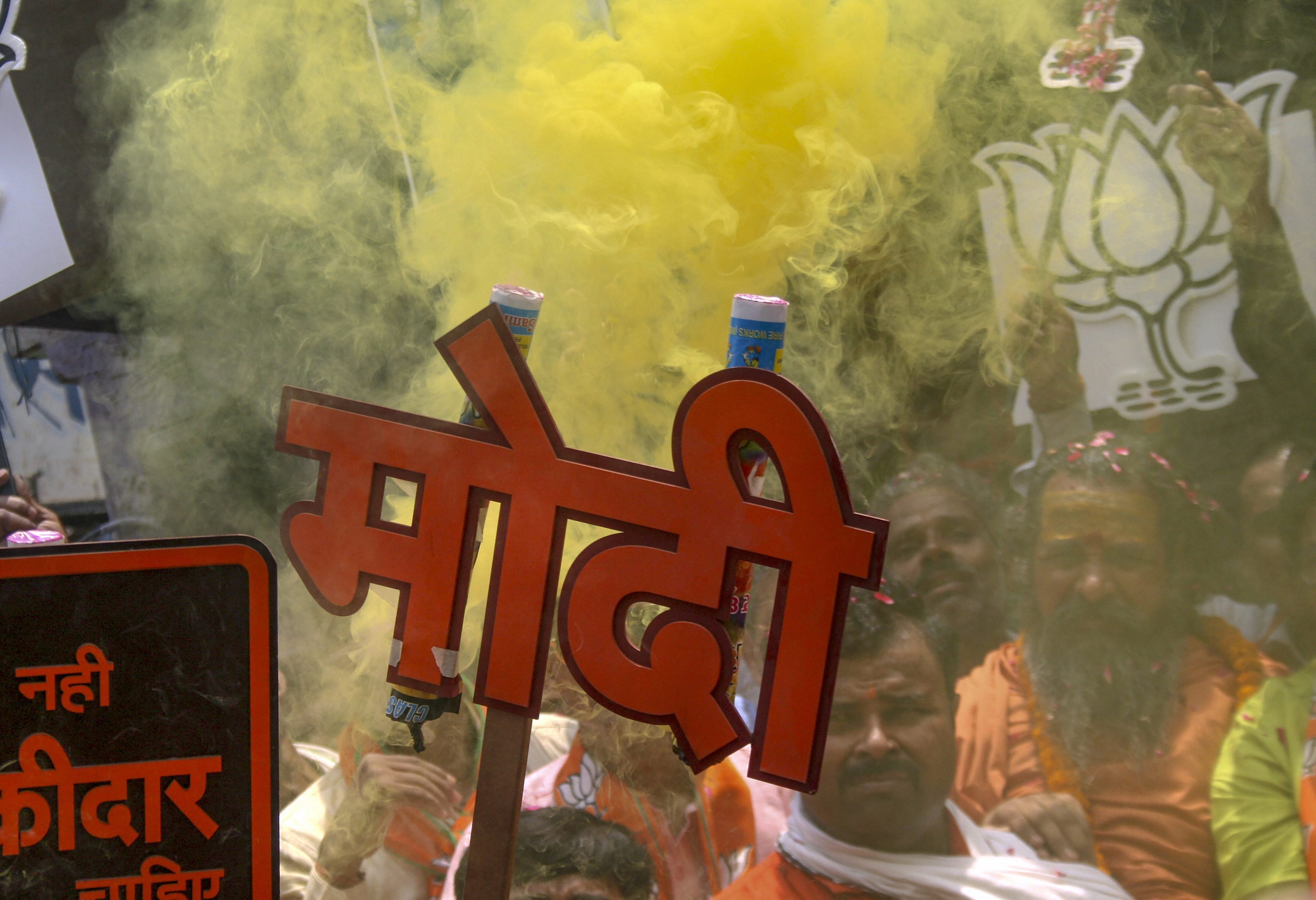 ---
---
The mahagathbandhan isn't doing as well as it was expected to, early trends suggest. The grand alliance of BSP, SP and RLD was likely to cause a severe damage in UP but leads in 19 seats, much less than what the party arithmetic might have suggested earlier.
BJP had swept the state when it won 71 of the 80 seats in the 2014 elections. In 2017, the BJP did the same in the state assembly elections forming a government with Yogi Adityanath as the chief minister.
Among the seats the mahagathbandhan leads are mostly traditional bastions of either parties. The SP founder Mulayam Singh Yadav, SP president and former chief minister Akhilesh Yadav and his wife Dimple Yadav lead their strongholds of Mainpuri, Azamgarh and Kannuaj respectively.
BSP which failed to win even one seat is doing much better than the last general election with BSP leading in several seats, more than SP. RLD which had lost all its traditional Jat areas of western UP is witnessing a tough fight in Muzaffarnagar and Baghpat, contested by father-son duo of Ajit Singh and Jayant Chaudhary.
The mahagathbandhan platform that brought SP and BSP together after 26 years of enmity and rivalry, along with RLD had won by-polls of Gorakhpur, Kairana and Phulpur in 2018 gave hopes for a better performance in UP. While SP's Tabassum Hasan leads in Kairana, BJP will likely wrestle back two seats, with Ravi Kishan leading in Gorakhpur and Keshari Devi Patel leading in Phulpur
Sultanpur, a seat won by Varun Gandhi in the 2014 Modi wave, witnesses a tough contest between BJP's Maneka Gandhi and BSP's Sonu Singh. Maneka faced Election Commission's action for her communal remarks.
With slightly more than 50 seats BJP might lose seats in comparison to the 2014 elections, but clearly not as much as hoped for by the mahagathbandhan.