Lok Sabha elections 2019: Bharati Ghosh vs Dev in Ghatal
Bharati Ghosh trails in Ghatal by over 1 lakh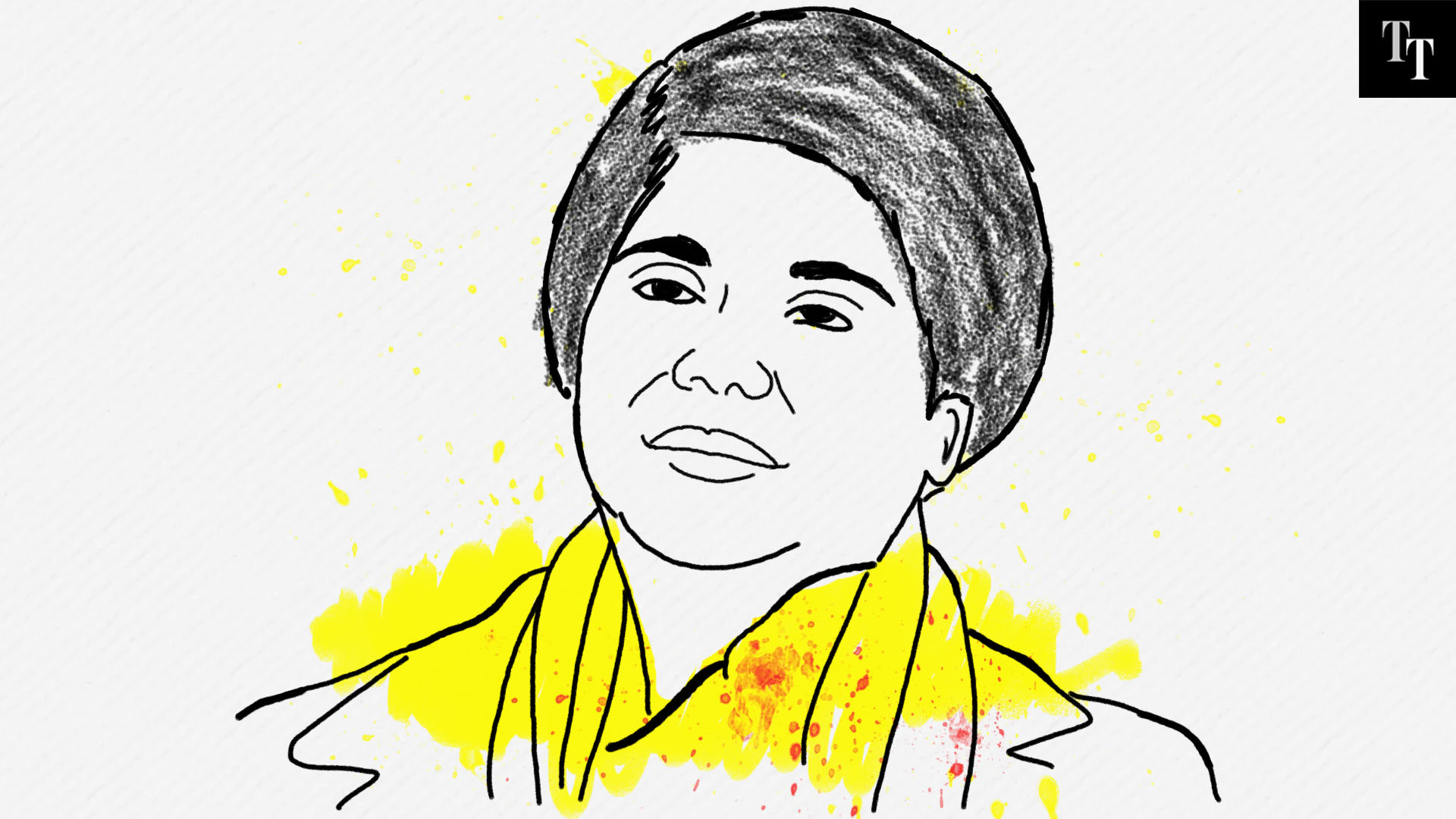 Now, former SP Bharati is Chowkidar Bharati Ghosh on Twitter
Illustration by Rahul Awasthi
---
New Delhi
|
Published 23.05.19, 06:09 AM
|
---
Bharati Ghosh, the IPS officer that the BJP had fielded in Ghatal was trailing Trinamul's Deepak Adhikary in the evening by over 1 lakh votes. 
When the going was good between Bharati Ghosh and the Bengal government, she used to call Mamata Banerjee the "mother of Junglemahal". She would reciprocate with "bhalo meye (good girl)".
Jungle Mahal is a euphemism for districts with Maoist activity in Bengal. Bharati was the police chief of West Midnapore and Jhargram, all Junglemahal territory. Ghatal, from where Bharati is the BJP candidate, is in West Midnapore.
Bharati was one of Mamata's favourite IPS officers. Some Opposition leaders said she was a Trinamul insider in uniform. But Bharati paid for being too close to power. In 2017, she was given an inconsequential posting after which she quit the force.
But that's Bharati's history.
Now, former SP Bharati is Chowkidar Bharati Ghosh on Twitter.
A week before the May 12 Ghatal elections, a video emerged that showed Bharati, who had joined the party in February, threatening Trinamul workers. "I will call a thousand people from Uttar Pradesh to beat you senseless. I will have you beaten like dogs," she told the youths.
A day before the election, Rs 1.13 lakh was found in her car, the police said.
Bharati's immediate adversary was Trinamul MP Deepak Adhikary aka Dev, the Bengali screen star with a big smile. Her real rival: Mamata.