Less than 50 % healthcare workers inoculated in 11 states
Data released by Union health ministry on Tuesday underline challenges ahead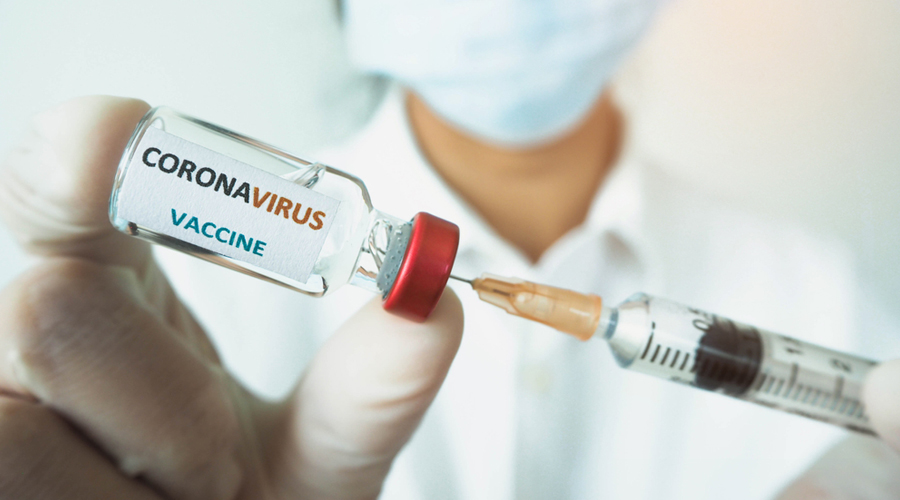 The health ministry has set a February 24 deadline for healthcare workers to receive first doses of the vaccines
Representational picture from Shutterstock
---
New Delhi
|
Published 17.02.21, 02:17 AM
|
---
Eleven states have inoculated less than half their healthcare workers with Covid-19 vaccines, according to Union health ministry data released on Tuesday that underline the challenge ahead to meet the deadline a week away.
India has inoculated over 6.1 million healthcare workers, about 61 per cent of nearly 10 million nationwide due to receive the vaccines, since the vaccination campaign began on January 16, but the states lagging are causing concern among health officials.
The health ministry has set a February 24 deadline for healthcare workers to receive first doses of the vaccines and plans to start the campaign to inoculate people above the age of 50 years in March.
Fourteen states have vaccinated 70 to 80 per cent of healthcare workers, Bihar on top with 80 per cent, followed by Madhya Pradesh (75), Uttar Pradesh (73) Kerala (71) and Rajasthan (70).
In Uttar Pradesh alone 696,000 healthcare workers have been vaccinated.
"But things are not so good elsewhere," said Rajesh Bhushan, the health secretary. "There are 11 states where less than 50 per cent of healthcare workers have received the first dose of vaccines."
Among them are Karnataka that has vaccinated 49 per cent of healthcare workers, Andhra Pradesh (49 per cent), Delhi (42 per cent), Tamil Nadu (37 per cent), Punjab (37 per cent), Chandigarh (33 per cent) and Puducherry (22 per cent).
"We're telling the states to accelerate the process, add sessions and try to vaccinate as many recipients as possible during the sessions," Bhushan said.
The campaign began offering the second doses of the vaccines to healthcare workers on Saturday but has so far inoculated only over a third of the eligible beneficiaries — 170,628 (37 per cent) of the 454,049 recipients due for second doses till Monday.
Over 2.4 million, or about 26 per cent, of around 20 million frontline workers across the country have also received the first doses of the vaccines. Eight states have already vaccinated 40 per cent or more of their frontline workers, but 10 states have covered less than 10 per cent.
The campaign's next phase will seek to inoculate 270 million people above 50 years of age and those below 50 with chronic health disorders. The campaign is intended to accelerate India's move towards herd immunity — a threshold at which such a large fraction of people are protected from the infection that the epidemic stops.
Only Kerala and Maharashtra now account for 72 per cent of the country's 137,000 active cases.
Bhushan said central teams had visited the states and provided guidance to control the epidemic. He said the teams had noted that the testing levels had declined in some parts of the two states.