Kerala: Young mother forces govt to act to get back her child
She said her parents had forcibly given away the baby for adoption a year ago to protect their 'honour' since she was unwed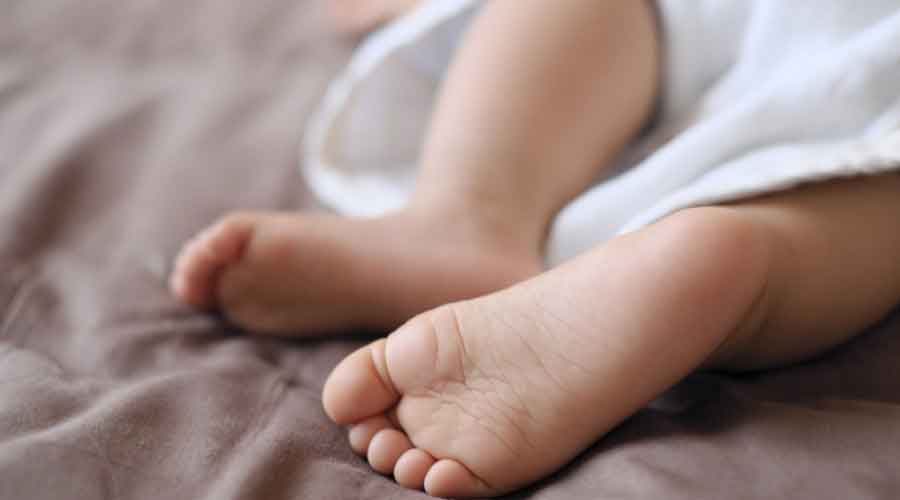 Anupama, a former member of CPM student arm SFI, had delivered a boy on October 19 last year.
Shutterstock
---
Bangalore
|
Published 24.10.21, 12:25 AM
|
---
A young mother began a hunger strike outside the Kerala secretariat on Saturday morning seeking help to get back her child, whom she said her parents had forcibly given away for adoption a year ago to protect their "honour" since she was unwed.
Anupama S. Chandran, 22, called off her protest after an embarrassed state government — the woman's parents happen to be CPM leaders — applied to a court to halt what it said was the baby's still-to-be-completed adoption process.
A senior lawyer, however, told The Telegraph that unless the state could prove irregularities in the adoption process, it could be a long legal battle without a known precedent.
Anupama, a former member of CPM student arm SFI, had delivered a boy on October 19 last year. She had been in a relationship with Ajith Kumar, a married man and a member of CPM youth wing DYFI.
Anupama says her parents — local CPM leaders P.S. Jayachandran and Smitha James — forcibly gave the baby away for adoption through a government channel on October 21 last year.
The boy is now in "foster care" — a stage prior to full-fledged adoption — with the would-be adoptive parents, state minister for health and family welfare Veena George told a news conference.
Anupama has been living with Ajith since March after he divorced his wife Naziya. After letters to the state government and the CPM brought no results, Anupama launched her pavement protest.
Jayachandran claims he had written consent from Anupama to give the baby away for adoption. But the mother denies the document's legal validity, alleging she was forced to sign some papers under duress before being hospitalised for the delivery.
"The baby was taken away on the third day after delivery and I was locked up at home until I managed to escape in March and move in with Ajith," Anupama said.
Her police complaint, lodged on April 19, saw no action till October 18, when an FIR was registered naming her parents, elder sister, brother-in-law and two friends of her father.
They have been booked under penal code sections 361 (kidnapping from lawful guardianship), 343 (wrongful confinement), 471 (fraudulently using forged documents) and 34 (common intention).
Minister George said her department's principal secretary had been told to investigate any lapses in the adoption process, and promised punishment if any official had erred.
"The state adoption agency filed a petition in a Thiruvananthapuram court this afternoon stating the demands of Anupama and (requesting) that the baby be returned to her," George told the news conference.
She conceded that the legal process could be "arduous".
Advocate K.R. Subhash Chandran said: "If there were any errors or oversight in the adoption process it would not be valid and the court can interfere. In that case it will be easy for the mother to get the baby back.
"If not, it will be a purely legal issue. Then the court will have to deal with the matter without any known precedent."
Ajith's ex-wife, Naziya, has accused Anupama of lying. "She is lying. I have seen her signing the documents," she told reporters on Saturday in her first public comments on the subject.
Anupama dismissed the allegation and said Naziya was not present when she was forced to sign the document. "She is only repeating what my father has been telling everyone."
Over the past couple of days, several leaders of a cornered CPM have come out to express support for Anupama's cause.
"I didn't get their support when I needed it. Now they are extending support while my parents continue to hold party positions," Anupama told reporters.
"So I find it difficult to trust them. Let the party act against my parents to prove its sincerity."
The Opposition has used the issue to attack the CPM. "The party is taking the law into its own hands. That's why a CPM leader's daughter is forced to protest outside the secretariat seeking her own child," leader of the Opposition V.D. Satheesan of the Congress said on Saturday morning.
"This is a clear example of the way the party and its government has been handling issues related to women's rights."
CPM politburo member Brinda Karat described the matter as a "tragedy of immense proportions".
"As far as rights and morality are concerned, there is no doubt that what happened is totally wrong and Anupama must get her baby back," she told reporters in Delhi.