Kerala repeals law against free speech
Move comes with the stated aim of reigning in cyber bullying and fake news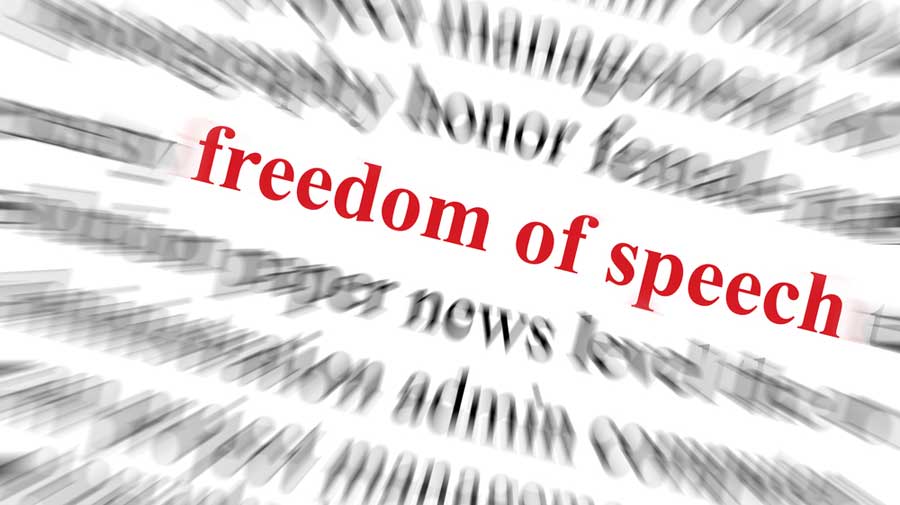 ---
Bangalore
|
Published 26.11.20, 02:18 AM
|
---
The Kerala government on Wednesday repealed a new penal provision against "publishing or disseminating" offensive content, bowing to widespread criticism of a four-day-old law that had been seen as aimed at curbing free speech.
Governor Arif Mohammed signed a repealing ordinance from the state government to withdraw the amendment that had inserted Section 118A into the Kerala Police Act with the stated aim of reigning in cyber bullying and fake news.
The Left Democratic Front government had swiftly put the new law on hold following an outrage that crossed the state's boundaries and then came up with the repealing ordinance. The government was forced to bury the ordinance based on advice from a section of the CPM, including the top leadership, and concerns raised by its own sympathisers.
Section 118A had prescribed up to three years' jail and a possible fine of Rs 10,000 "for making, expressing, publishing or disseminating any matter which is threatening, abusive, humiliating or defamatory".
The withdrawal came within hours of the state government informing Kerala High Court, which heard a batch of petitions against the penal provision, that it would recommend to the governor that the ordinance be repealed.
A bench of Chief Justice S. Manikumar and Justice Shaji P. Chaly recorded the submission of additional advocate-general K.K. Ravindranath on the state government's move to forward a repealing ordinance to the governor.
Advocate Prashant Sugathan, who appeared for one of the petitioners, said Ravindranath informed the court that the cabinet had recommended that the governor withdraw the ordinance with retrospective effect from November 21, the same day he had approved it.