Kerala: Family puts out ad hunt to repay a debt of gratitude
The lower middle class family from Chirayinkeezhu in Thiruvananthapuram issued the newspaper ad on Monday to fulfil their word to their father, Habibullah, 83, who passed away recently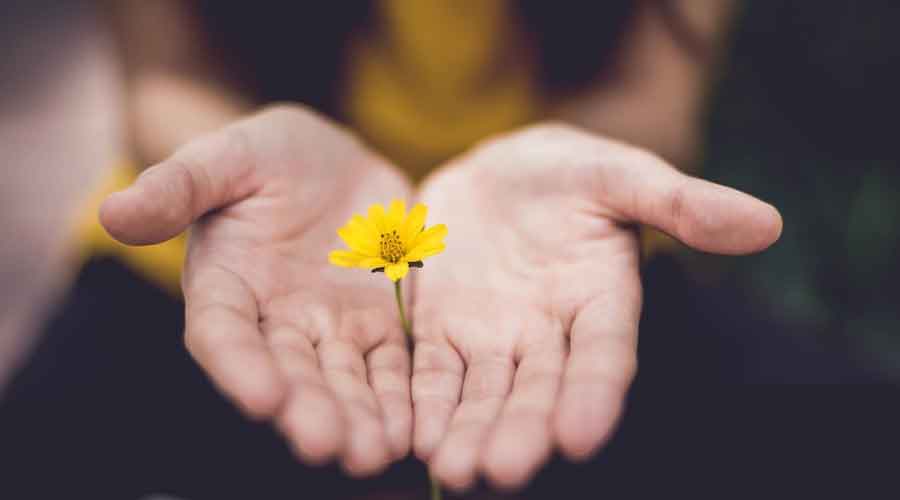 Representational image.
Twitter
---
Bangalore
|
Published 03.02.22, 02:34 AM
|
---
Seven brothers in Kerala have put out a newspaper advertisement looking for a person from whom their father had borrowed money in Dubai after falling on hard times four decades ago.
The lower middle class family from Chirayinkeezhu in Thiruvananthapuram issued the newspaper ad on Monday to fulfil their word to their father, Habibullah, 83, who passed away recently.
After returning from Dubai, Habibullah lost touch with his roommate Lucis, who had lent him AED (Emirati Dirham) 1,000 (over Rs 20,000 by current exchange rate) sometime in the mid-1970s. Habibullah returned to Kerala in 1987 after more than a decade in the Gulf emirate where he did a modest job in a company.
"We are desperately trying to fulfil our father's last wish to repay the amount he received from the person named Lucis, who hailed from Kollam district (neighbouring Thiruvananthapuram)," Nazar, second of the seven sons of Habibullah, told The Telegraph on Wednesday.
"Our father informed us about the debt some two years ago and since then we have been trying to locate Lucis, whom we have never met, let alone know his second name," said Nazar, who works as a labourer at a fishing harbour in the Kerala capital and is father of five children.
"Had we known about this liability, we would have somehow cleared the debt sooner. Now we have kept aside some money to repay the loan since it is not good to leave uncleared liabilities," Nazar said.
Habibullah could not provide his sons much information about Lucis except for the fact that he traced his roots to Kollam, a district with a population of 2.6 million according to the 2011 census, and had a younger brother named Baby.
Habibullah's children had initially circulated WhatsApp messages seeking information on Lucis but without any success. "So we decided to release an advertisement in the Kollam edition of the Malayala Manorama since Lucis is from Kollam," Nazar said.
The single-column ad that appeared in the newspaper's Kollam edition on Monday called upon the lender Lucis or his younger brother Baby to contact the advertiser to receive the money. The ad named the borrower as Abdullah, since that was how Habibullah was known to his immediate circle in Dubai.
The ad has elicited responses from several people claiming to be children of one Lucis or the other. "My phone hasn't stopped ringing in the past two days with so many people claiming they are children of Lucis," Nazar said.
While two callers claimed their respective fathers named Lucis were dead, one of them told Nazar that they didn't need the money since they were well off. "A member from one family in Kollam called to say he was indeed the son of Lucis but his family didn't need the money. But another person who claimed Lucis to be his father's name called to say they needed the money since they are poor," Nazar said.
Since no one from Habibullah's family had met Lucis, Nazar has located another roommate of his father in Dubai who now lives in Thiruvananthapuram.
Rasheed, one of Habibullah's colleagues, has told Nazar that the man who was their roommate in Dubai used to spell his name as Lucius.
"We had told claimants to contact us with pictures of Lucis. I took five photographs we had received to Rasheed but he said none of them was Lucis," Nazar said.
Since the value of both the UAE dirham and the Indian rupee have changed since the mid-1970s, Habibullah's family is ready to pay an amount based on the exchange rate of those days. "But we may agree to another amount as we don't want to leave any liability in our father's name," Nazar said.