Karnataka Speaker expunges own 'rape' remark
7 women MLAs, including the Karnataka CM's wife, met the Speaker on Wednesday and urged him to expunge his comment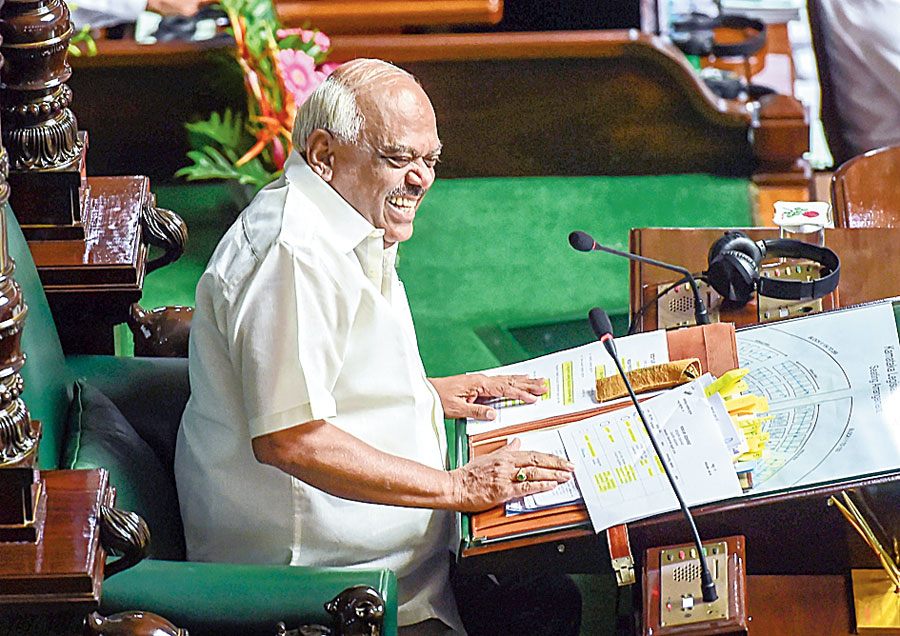 ---
---
Karnataka Speaker K.R. Ramesh Kumar on Wednesday expunged his own remark likening his situation to that of a rape survivor, after women members from the ruling benches wrote to him urging him to remove the insensitive comment from the records.
Kumar, who belongs to the Congress, had made the distasteful observation on Monday after his name cropped up in connection with an audio clip. A purported BJP legislator is heard bragging that the Speaker had been "booked" with a payment of Rs 50 crore for him not to take action if ruling Congress-JDS legislators defect to the BJP.
"The rape happened only once. It would have passed if one had left it there. But once you complain, the accused is put in jail and his lawyers or people like (BJP legislator K.S.) Eshwarappa ask how did the rape happen. What time did it happen? How many times did it happen? The woman will say it happened just once, but by then she is raped several times during the cross-examination in the court," Kumar had said.
To add insult to injury, most male members from both the treasury and Opposition benches had laughed, even as women legislators including chief minister H.D. Kumaraswamy's wife looked to be in discomfort.
Seven women MLAs, including Kumaraswamy's wife Anita, met the Speaker on Wednesday during the lunch break and urged him to expunge his comment.
"He was very understanding when we met him and immediately agreed to expunge the remark. So we wrote a latter, signed it and submitted it to him personally," said a signatory from the Congress who didn't want to be named.
While lauding his overall performance as Speaker, the women MLAs wrote that Kumar's comment had "brought discomfort to us and we feel it should not have been made".
Soon after the House convened after lunch, Kumar expunged his own remark, saying he was doing so because it had hurt his women colleagues.
A woman MLA from the Congress said Kumar had made a "very insensitive comment."
The legislator who didn't want to be named said she had raised the matter with legislature party leader P.C. Siddaramaiah on Monday itself.
A senior member of the Congress, Kumar was elected unanimously as Speaker after the JDS-Congress coalition came to power last May.
The Karnataka government will form a special investigation team to probe the audiotapes that purportedly reveal a poaching bid on a government MLA by state BJP chief B.S. Yeddyurappa, who has admitted meeting the lawmaker's son but says the tapes were "edited".
Kumaraswamy on Monday accepted Speaker Kumar's advice to form the SIT. Kumar wants the probe completed in 15 days so that he receives early "relief" from the stigma.
Sharanagouda Kandakur, son of Janata Dal Secular MLA Naganagouda Kandakur, claims to have used his mobile phone to record a conversation during which Yeddyurappa allegedly promised Rs 25 crore and a ministry berth if his father switched sides.