Jitin Prasada's defection may have done more good than harm to Cong
He wasn't entangled in any political machinations and his exit is being analysed purely in ideological terms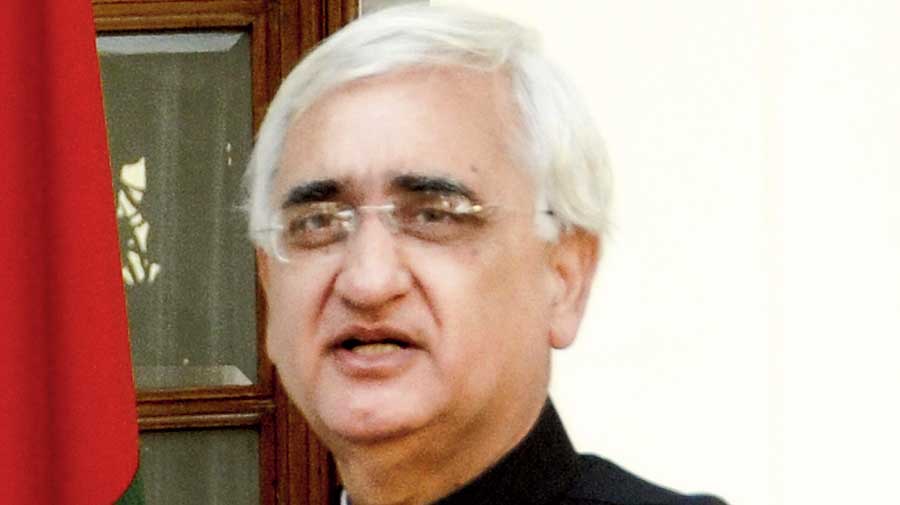 ---
---
A young and impatient Jitin Prasada's defection to the BJP may have done more good than harm to the Congress, triggering a churning within the party over the essence of politics and the significance of ideology.
When Jyotiraditya Scindia, who too enjoyed a personal rapport with the Nehru-Gandhi family, delivered a similar shock, it was seen more as a betrayal in the power game. Besides, these feelings got overshadowed by the subsequent political battle to salvage the Kamal Nath government in Madhya Pradesh.
Jitin wasn't entangled in any such political machinations and his exit is being analysed purely in ideological terms.
Party veteran Salman Khurshid summed up the mood. "There is more to politics than one's personal career. There should be. Participation in politics is not merely about personal aspirations," Khurshid told The Telegraph.
"And aspirations in politics are not merely personal — aspirations could be to support an idea, to contribute to creating a particular kind of society, to fight forces that can imperil your idea of the nation and society."
Khurshid conceded that Jitin's exit had saddened him since Jitin's father, like Jyotiraditya's, had been a close friend and a comrade in opposing the ideology their sons have now embraced.
"It's a matter of attitude. Some people think of ideology while taking critical decisions, some people think of their career. But these are extraordinary times. The Congress is going through a crisis," he said.
"But a bigger crisis has hit all of us — about the future of India. We are here in the Congress to fight for the idea of India we believe in. We are willing to sleep outside, under the sky, in this battle. Some people need to (sleep) inside a tent. It's their choice."
Because Jitin was a signatory to the letter the famous G23 (group of 23 leaders) had sent to Sonia Gandhi on the miserable plight of the Congress, the spotlight has once again fallen on them.
Asked if others among the disgruntled G23 would join the BJP, a senior leader considered one of the architects of that initiative appeared offended.
"Does that outrageous, scandalous question deserve an answer? Did we raise questions about the Congress ideology?" he asked.
"Our concerns are related to the structural reforms in the party, about how to strengthen the organisation. We are committed not only to the Congress ideology but also to fighting the RSS ideology till our last breath."
Kapil Sibal, another key member of the G23, came out to speak to the media on the subject.
"I'm not commenting on Jitin's decision to walk out of the Congress but I will comment on his decision to join the BJP. You are entitled to leave a party if you are not comfortable but you are not entitled to embrace an ideology you shunned all your life," he said.
"I won't leave the Congress ideology even if I'm asked to leave the party. And joining the BJP! No, never...."
Sibal added: "People join the BJP for prasada (rewards); you have seen it in Bengal. Those who defected from Trinamul want to come back. We have seen how MLAs joined the BJP for prasada in Madhya Pradesh, Karnataka…. This is dangerous. People will lose faith in the elected representatives. I am for ideology-based politics. People joining another political ideology for posts, position, money poses a threat to democracy."
The leader of the G23, Ghulam Nabi Azad, had declared he could join the BJP if the snow on the Himalayas turned black, implying it was an impossibility.
Jitin's departure has caused consternation among the younger leaders too.
"The naked political opportunism makes us extremely sad. Politics cannot be devoid of your philosophy, your ideological convictions," party spokesperson Supriya Shrinate told this newspaper.
"How do people sleep at night after such betrayal? How do you find peace with yourself after such a brazen compromise with your core value system? Politics is not a petty game of vested interests."
Shrinate had left a flourishing career in journalism to join politics.
Asked what's wrong with ambitious people looking at politics as a career and wanting to grow fast, she said: "I too have chosen a career in politics. But politics is a means to an end. I want to serve the people, to serve my nation, to protect my idea of a nation. I don't have to jump ship to do that. I don't have to junk my ideology to serve the people."
Many among the younger leaders insisted that they were in politics only from ideological conviction, which had taken firmer shape after 2014 when the RSS-BJP established control over the nation.
Expressing outrage at what Jyotiraditya and Jitin have done, they argued that the "ugly betrayal" had only strengthened their conviction, prompting many young party workers to rededicate themselves to the cause they had joined politics to espouse.