JDU minister questions actions, ambitions of Nitish Kumar
It is the discretion of the Prime Minister to have anybody as a member of his cabinet: Singh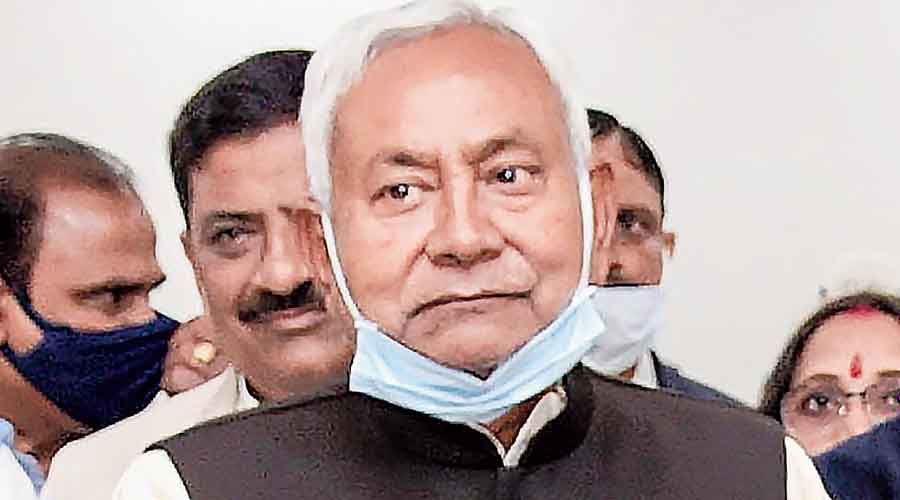 ---
Patna
|
Published 31.05.22, 01:02 AM
|
---
Union steel minister R.C.P. Singh showed a rebellious streak on Monday after being denied a Rajya Sabha ticket by the Janata Dal United (JDU) and said it was the prerogative of Prime Minister Narendra Modi to keep him in the cabinet.
He praised the BJP and questioned the actions and ambitions of chief minister Nitish Kumar and JDU national president Rajiv Ranjan alias Lalan Singh.
"My tenure in the Rajya Sabha is till July 6. It is the discretion of the Prime Minister to have anybody as a member of his cabinet. I will go to Delhi, meet him and discuss the issue. I have not been asked by my party to resign," Singh said in Patna.
Asserting that he was still in the JDU, the former IAS officer said Nitish could never become the Prime Minister because of the JDU's limited spread.
"There is a problem here. You must understand this. One needs 273 MPs (Lok Sabha) to become the Prime Minister. Our party is in Bihar. The maximum seats we ever won were 20. At present, we have 16. Nitish Kumar is a strong chief minister right now. He is the longest serving chief minister in the state," Singh, who has been with Nitish for 25 years, said.
To add insult to injury, Singh said it was magnanimous of the BJP to have offered a ministerial berth to the JDU despite having 303 seats at the Centre.
Nitish said a decision on Singh's replacement in the Union cabinet would be taken after his tenure to the Upper House got over.
On the denial of a ticket to Singh, Nitish said party leaders felt Khiru Mahto should be sent to the Rajya Sabha this time.