Jamia students call off sit-in for now
'Our fight against CAC, NPR will continue... focus now on combating Covid-19'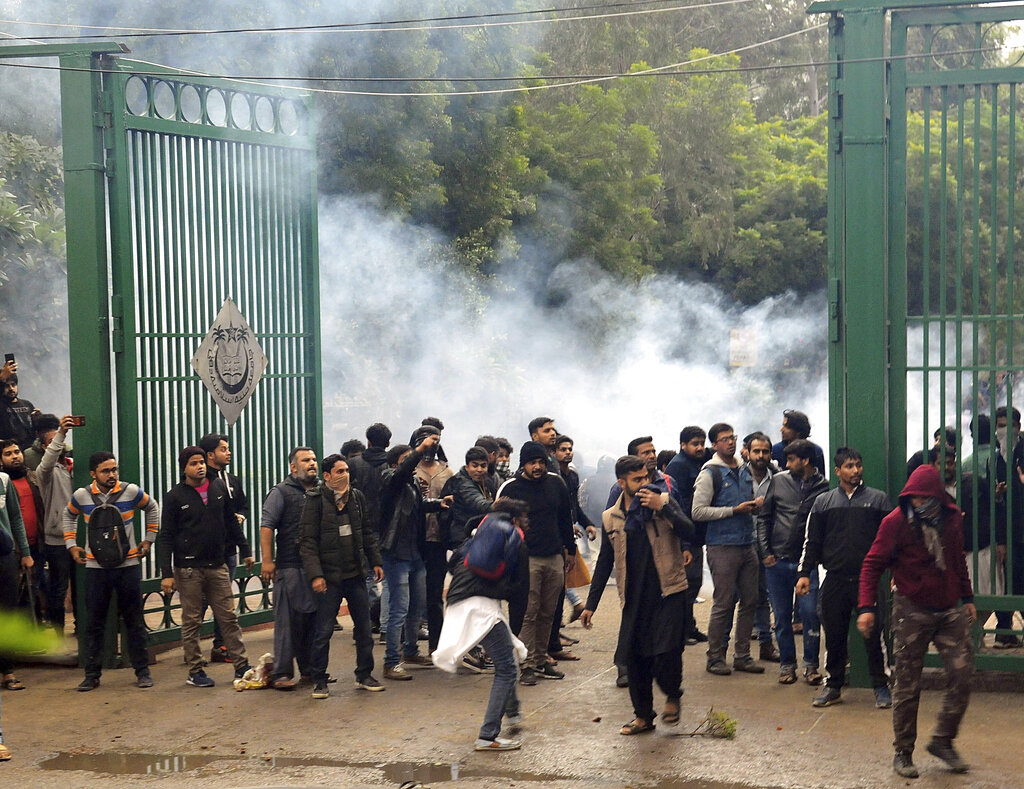 ---
---
Students of Jamia Millia Islamia have temporarily suspended their sit-in protest outside the university's gate number 7 in view of the growing scare of coronavirus across the country.
"With a heavy heart but with great hope in our hearts, we temporarily suspend the ongoing 24hrs sit-in protest at Gate no. 7, JMI," a statement from Jamia Coordination Committee (JCC) said on Saturday, the 100th day of the sit-in against the discriminatory nature of the Citizenship (Amendment) Act, 2019 (CAA).
JCC, which represents students and alumni, said that their "fight against the CAA, NRC and the NPR remains uncompromising".
The students launched their protest against CAA, the proposed National Register Citizen (NRC) and National Population Register (NPR) on December 13.
Two days later, on December 15, a brutal crackdown on the protesting students and locals of Jamia left many of them seriously injured. Since then two protests have been at the forefront, one at Jamia and the other at Shaheen Bagh.
JCC has also appealed all protestors, including women of Shaheen Bagh, "to take the situation with utmost seriousness and save themselves and others from this fatal illness".
"We have appealed to protestors all over India in fact that we must redirect our efforts to combating Covid-19," said Safoora Zargar, a student of Jamia Millia Islamia and JCC member.
In its statement, JCC also lists several demands to the government of India, including one to release all those lodged in detention camps after running Covid-19 tests on them.
One of its demands is to include adequate monetary and policy measures to combat the spread of the virus.
"Sheer sloganeering, celebrating and chest banging is not going to help. Doctors need proper medical infrastructure such as safety gear and testing kits, more than appreciation and heroism," it said.
Finally, the JCC appealed to the government to suspend the NPR exercise and redirect efforts to fight coronavirus.