J&K land kick-off with 'medi-cities'
The investors are certain to be outsiders, since local ones are unlikely to be able to compete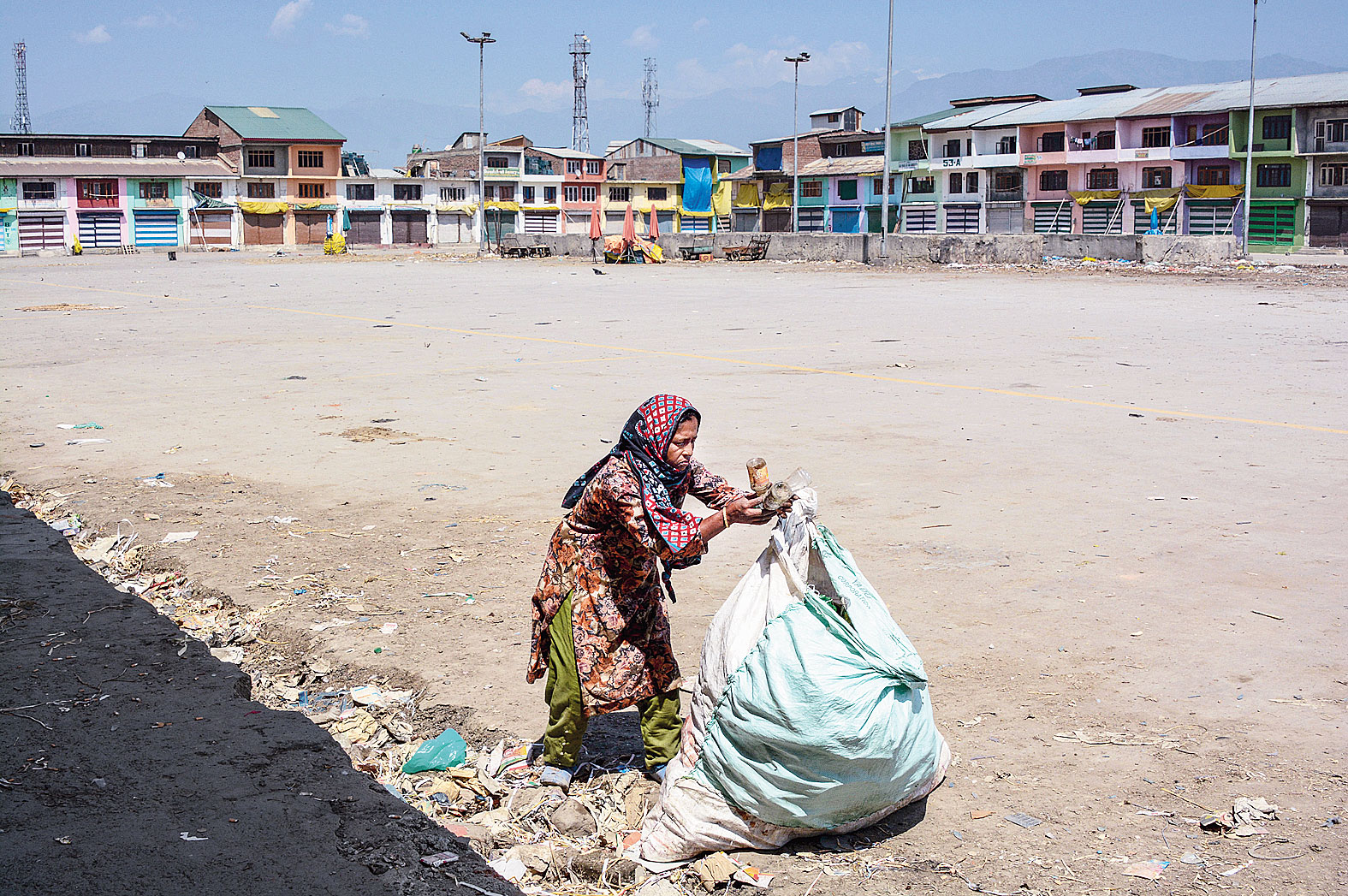 ---
|
Srinagar
|
Published 14.09.19, 08:47 PM
---
Jammu and Kashmir's land is up for grabs following the revocation of its special status, with the state government taking the first initiative to hand over plots to outsiders.
Governor Satya Pal Malik's administration has begun the process of identifying and transferring land for two "medi-cities", one in the Valley and the other in Jammu.
The investors are certain to be outsiders, since Jammu and Kashmir's businessmen are not expected to be able to compete for the mega projects against big entrepreneurs from elsewhere.
Provisions in Article 370 and Article 35A that were scrapped last month barred outsiders from buying land in the state.
The issue has always been an emotive one, primarily among the Muslims of the state who form 70 per cent of its population and now fear the Centre will try and change Kashmir's demography by settling outsiders.
An official spokesperson said the Malik-led state administrative council had approved a "policy document" for setting up the two medi-cities, which involves the "identification/transfer of land" by the revenue department to private investors.
"The facilities expected at the medi-cities include medical colleges and hospitals; super-speciality centres of excellence; nursing, pharmaceutical and dental colleges, ayurvedic colleges and hospitals, (other) ayush centres and research centres," the spokesperson said.
The two medi-cities will also have residential areas, staff quarters and guesthouses. It's not clear how much land will need to be allotted.
"The policy offers various incentives to private investors and entrepreneurs to set up health-care facilities that aim at improving people's access to quality health services," the spokesperson said.
"It also aims to promote medical tourism in Jammu and Kashmir."
Ironically, the security clampdown since August 5 has left the Valley in the throes of a medicine shortage, and the suspension of Internet services is depriving seriously ill patients from receiving medical reports or expert advice from outside.
According to the spokesperson, "the private investors will be required to design, finance, construct and equip the medi-cities with necessary medical and non-medical infrastructure and run and maintain the facilities".
"The government of Jammu and Kashmir will offer support (by) providing land, financial aid and assistance subject to the State Health Care Investment Policy, 2019, approved in March."
An "apex-level project clearance committee" that the government is setting up will clear the project proposals speedily through a Web-based single window, absolving the investors of the need for "any physical touch point with the approving/licensing authorities".
The move comes months after the Centre approved an AIIMS each for the Jammu and Kashmir divisions in addition to five medical colleges. The state has around 3,500 public health institutions spread across its Jammu, Kashmir and Ladakh regions.
The spokesperson said the government was trying to develop the private health-care sector in the state to attain universal health coverage goals.