52 mistakes in Centre's bill on Kashmir
The Centre brought out three pages of corrigenda on Thursday announcing the corrections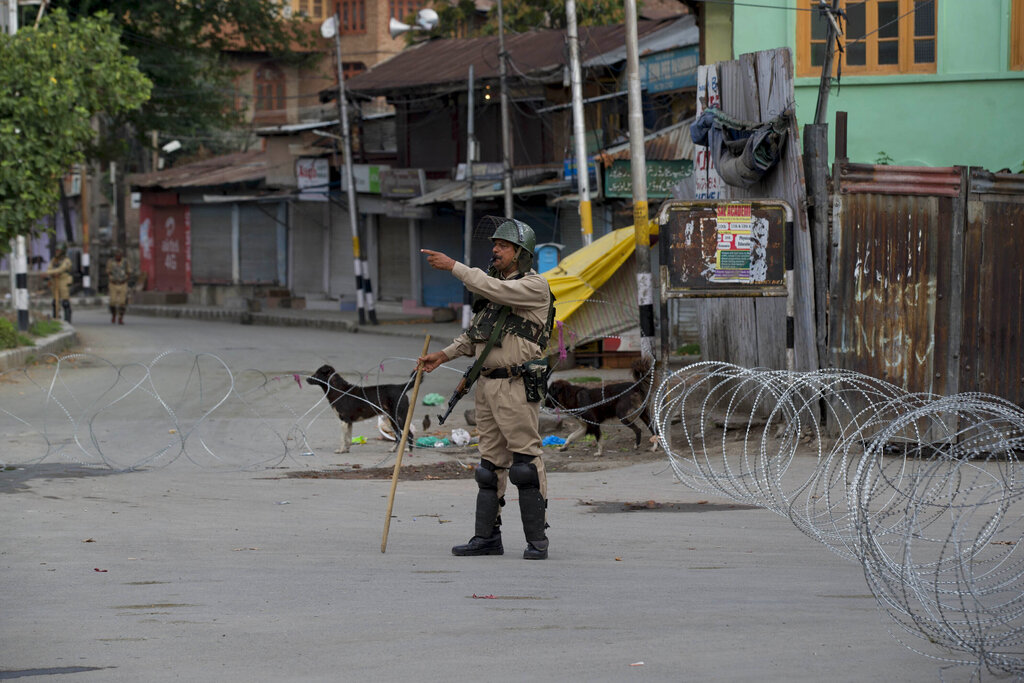 A paramilitary soldier gestures towards a Kashmiri man as he orders him to turn back during lockdown in Srinagar, Kashmir, on Sunday, Aug. 18, 2019
AP
---
New Delhi
|
Published 12.09.19, 09:08 PM
|
---
The Centre made 52 mistakes in the Jammu and Kashmir Reorganisation Act that it introduced last month to split the border state into two Union Territories, forcing it to bring out three pages of corrigenda on Thursday announcing the corrections.
The law was passed by Parliament on August 7 — two days after the Centre announced the decision — and the gazette notification was issued on August 9 after President Ram Nath Kovind gave his stamp of approval. The Opposition had accused the government of rushing the bill through.
A month later comes the disclosure that there were 52 errors in the law — apart from spellings, tenses and number, the year 1909 was given as 1951, Institutions Act 2004 became Institutes Act 2005, and "Union Territory of Jammu and Kashmir" became "State of Jammu and Kashmir".
The Act said there would be delimitation of the parliamentary constituencies of Jammu and Kashmir. That has been omitted now.