Plea in Supreme Court for Net for Kashmir hospitals
Appeal to save lives of patients in Valley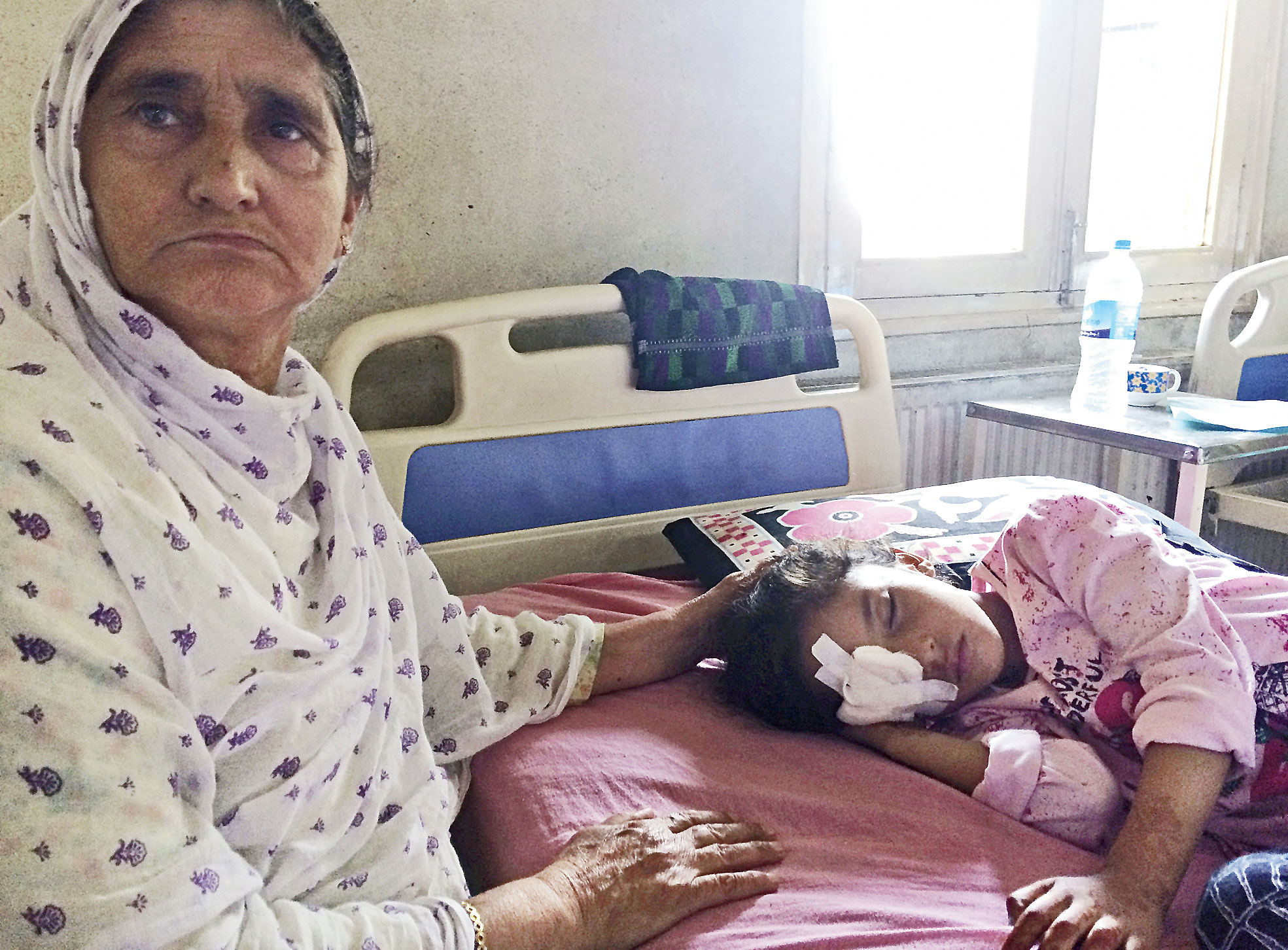 ---
---
A petition has been moved before the Supreme Court seeking the restoration of Internet services at hospitals and other medical establishments across Jammu and Kashmir to help save the lives of thousands of patients in the state.
The joint petition by an Uttar Pradesh doctor and a Bangalore executive has highlighted how the lack of Internet facilities is preventing patients from receiving medical reports from the state's hospitals and clinics, let alone procuring expert advice from outside.
An NGO, the Human Rights Law Network, has promised to represent the petitioners — Dr Sameer Kaul and Salim Jahangeer Kirmani, chief executive officer of India Builders Corporation Knowledge Park Private Limited, Bangalore — in the court.
The petition, moved on Wednesday through advocate Satya Mitra, is yet to be listed for hearing.
Mobile phone and Internet services were withdrawn as part of the continuing security clampdown in Jammu and Kashmir since August 5, when the Centre revoked the state's special status.
The petitioners have stressed that specialised treatment procedures in small cities often require expert opinion and treatment from specialists based in the bigger cities, which Internet services alone can make available.
"Procedures including chemotherapy, radiotherapy and dialysis are provided in fixed cycles depending on the requirement of a particular patient, and any deviation in the said duration can cause the whole treatment to fail…. This is clearly an infringement of an individual's right to health and medical care," the petition says.
"In (the) absence of Internet services in hospitals, these reports are not being accessed by the patients, resulting in delays in surgical and other medical procedures. Time is of (the) essence in (the) treatment of diseases like cancer, and delay in treatment can have serious repercussions."
The petition refers to a suspected cancer patient from Sopore who underwent a biopsy on July 27 but has not received the report because of the suspension of Internet services, thus delaying possible treatment.
The petitioners have highlighted how most patient information repositories, documentations and records are maintained on online servers at hospitals.
Therefore, the petitioners have argued, the snapping of Internet services in Kashmir has violated the patients' fundamental right to health and medical care, included in the right to life enshrined under Article 21 of the Constitution.
According to the petition, Jammu and Kashmir has witnessed more than 180 Internet shutdowns since 2012.
In 2018, Internet services were suspended 65 times in the state while the current year has already seen around 55 Internet shutdowns. In 2016, Kashmir suffered the longest period of Internet suspension — 133 days.
This trend has earned India the "dubious distinction of being one of the leading countries in the world for government-enforced Internet shutdowns" the petition says, quoting a report from the website of Forbes magazine.
Most Internet shutdowns in India have been enforced in Jammu and Kashmir, it adds.
Landline phone services too had been suspended on August 5 but have gradually been restored in parts of the Valley.