Iron hand of expulsion at JNU hostels
JNU has introduced a set of draft rules for hostel residents providing for stringent punishments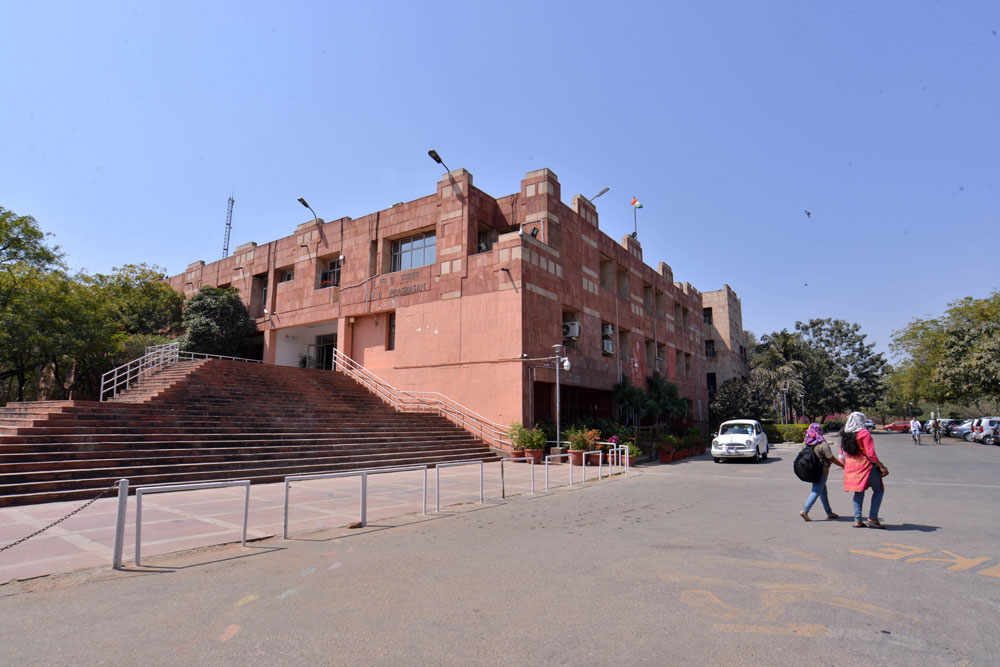 ---
---
Jawaharlal Nehru University (JNU) has introduced a set of draft rules for hostel residents providing for stringent punishments such as expulsion, denial of degree, stoppage of fellowships and eviction for acts of resistance against the administration.
The proposed Hostel Manual uploaded on the university website also lays down that students will have to return to their respective hostels by 11.30pm. Students who visit the library will have to return to their hostels within half an hour of the library closing. The reading hall on the ground floor of B.R. Ambedkar Central Library at JNU remains open till 12am.
The JNU Students Union (JNUSU) termed the latest move a conspiracy to introduce surveillance and curb student activism.
"The university administration is working at the behest of the BJP government. Their idea of a university is (that it will be) a centre for dissemination of propaganda, not learning. That is why they introduce curfew timings for hostel inmates and stringent punishment for protesting any decision, even in the hostels," said N. Sai Balaji, a student.
In 2017, the JNU administration introduced penalties such as expulsion and withdrawal of degree for offences like gherao or sit-ins that disrupt normal academic activities. However, the highest punishment for protests inside hostels or any violation of hostel rules was eviction from the residential quarters.
The draft rules have extended the most severe of punishments, including expulsion, to hostel inmates. Violations such as hunger strikes, dharnas and group bargaining will be tackled with such severe punishments.
According to the draft rules, a student should inform the warden beforehand to stay absent from the hostel overnight. The university has also removed JNU's status as a residential campus from the prospectus, which means a student cannot demand hostel facilities as a matter of right.
In a statement, the JNUSU described the draft rules as a grave attack on "our very existence as citizens, and our democratic rights".
"The JNU administration wants to turn the campus into a prison, or worse, an RSS shakha, where our basic rights shall be suspended," the statement said.
The university has called a meeting of the inter-hall administration on October 18 to discuss the proposed rules. The administration has as members the dean of students, hostel wards and JNUSU representatives. However, the recently elected JNUSU has not been invited to the meeting yet.
"A university is supposed to provide space for all kinds of debate and dissent. The JNU administration is more focused on controlling students and faculty members," Balaji said.
Calls this newspaper made to vice-chancellor M. Jagadesh Kumar's mobile phone for a comment on the proposed rules went unanswered.