Iran speaks in 2 voices on Chabahar-Zahedan railway project
They are saying that the two countries are 'determined to continue' cooperation on the rail line, whereas last week, it was reported that Delhi and Tehran are yet to sign an agreement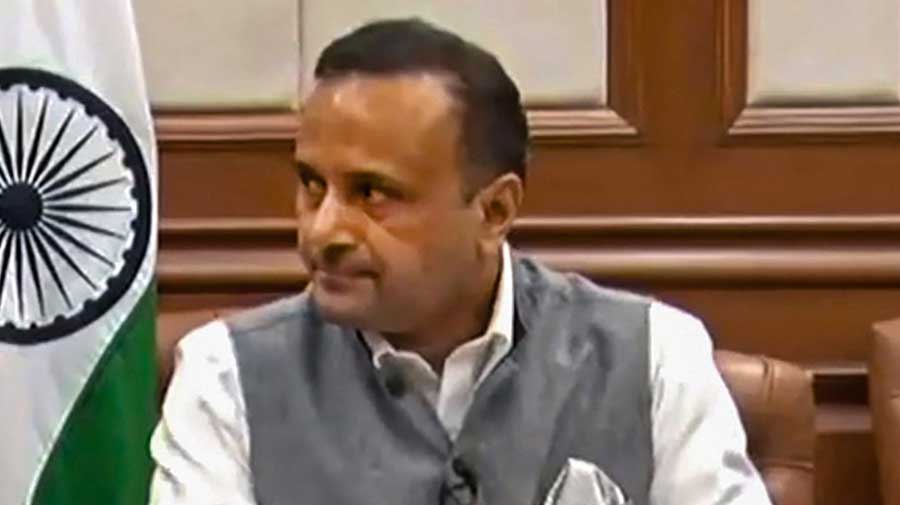 ---
---
Iran is now speaking in two voices on Indian participation in the Chabahar-Zahedan railway project with the head of Iranian railway Saeed Rasouli on Monday stating the two countries are "determined to continue" cooperation on the rail line.
Last week, deputy chief of Iran's Ports and Maritime Organisation, Farhad Montaser, had told the official news agency, Irna, that Delhi and Tehran are yet to sign an agreement on the development of the railway line after construction began earlier this month with domestically sanctioned funds.
On Monday, India's ambassador to Iran, Gaddam Dharmendra, was invited by Rasouli to review ongoing cooperation on the project.
Amid reports that India had been kept out of the project, external affairs ministry spokesman Anurag Srivastava had last week said the railway line had been discussed at the last meeting of the India-Iran joint commission meeting in December.
"The Iranian side was to nominate an authorised entity to finalise outstanding technical and financial issues. This is still awaited,'' Srivastava had said, indicating that these pertained to the financial challenges Iran was facing, essentially the US sanctions after withdrawing from the Joint Comprehensive Plan of Action.
By the time of the joint commission meeting, the Iranian cabinet had already decided to allocate funds for the project from the country's sovereign wealth fund as Tehran was faced with several collaborations falling through because of US sanctions that specifically targeted the economic empire of the Islamic Revolutionary Guard Corps (IRGC). Iran wanted its construction company — Khatam al-Anbiya Construction Headquarters — to carry out the civil works for the project; something India could not have done without exposing Ircon to sanctions.
While India was awaiting a response from Tehran, the Esfahan Steel Company signed an agreement with Khatam al-Anbiya Construction Headquarters in February to provide 5,000 tonnes of rail tracks for the project connecting the Chabahar port that India helped develop with Zahedan city as part of a connectivity project into Afghanistan and the central Asian republics.