India remains focus of Pakistan security policy
Document mentions New Delhi's 'hegemonic designs' while referring to its neighbourhood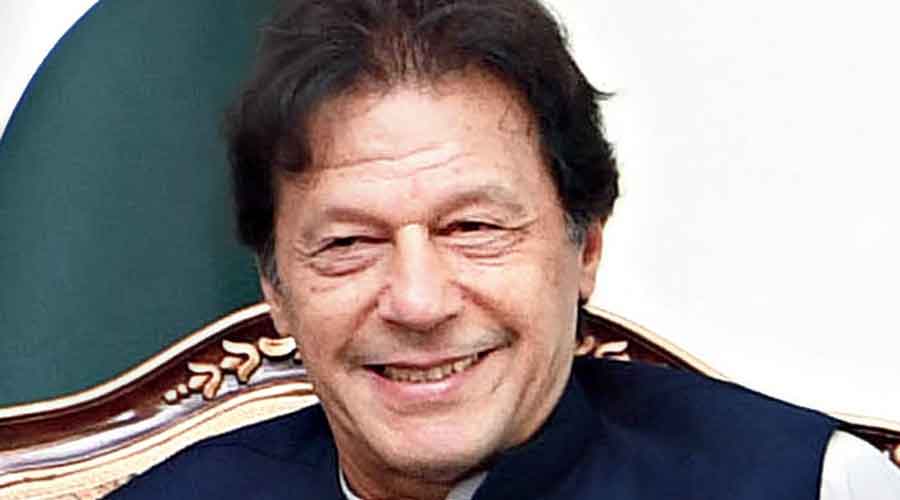 ---
New Delhi
|
Published 15.01.22, 12:52 AM
|
---
Pakistan's attitude towards India appears unchanged as reflected in its first-ever National Security Policy, even as Islamabad seeks to outwardly shed its identity as a hyper-national security state to prioritise economic security. 
The document, parts of which were unveiled by Pakistan Prime Minister Imran Khan on Friday, mentions India's "hegemonic designs" while referring to its neighbourhood and seeking to move away from the traditional "guns versus butter" debate. Pakistan has since Independence seen India as a hegemony.
"Towards the immediate east, bilateral ties have been stymied as a consequence of the unresolved Kashmir dispute and India's hegemonic designs. Pakistan remains committed to normalisation of relations with its neighbours based on mutual respect, sovereign equality and a collective effort to find pathways for conflict resolution with the belief that shared economic opportunities are cornerstones for achieving prosperity in Pakistan and the region," the policy document states.
Pakistan has been seeking dialogue with India but New Delhi maintains that talks and terror cannot go hand in hand.
While Islamabad accuses New Delhi of blocking its eastward connectivity, Pakistan has reciprocated in kind by cutting off India's access by land to Central Asia and there is nothing in the parts of the document available in the public domain to suggest that there is any rethink on this front.
India is the country most referred to in the document. The India section is essentially a repetition of Pakistan's stated policy where it seeks to improve bilateral relations but maintains that "a just and peaceful resolution of the Jammu and Kashmir dispute remains at the core".
The section refers to the "rise of Hindutva-driven politics in India" as deeply concerning.
"The political exploitation of a policy of belligerence towards Pakistan by India's leadership has led to the threat of military adventurism and non-contact warfare to our immediate east," it says.
"Growing Indian arms build-up, facilitated by access to advanced technologies and exceptions in the non-proliferation rules, is a matter of concern for Pakistan. Besides impacting regional stability, such policies of exceptionalism also undermine the global non-proliferation regime."
"India's pursuit of unilateral policy actions on outstanding issues are attempts to impose one-sided solutions that can have far reaching negative consequences for regional stability… Pakistan continues to believe in resolving all outstanding issues through dialogue; however, recent Indian actions remain significant hurdles in this direction," the document says.